{"IsDifferent":true,"HomePageUrl":null,"PageDoesNotExist":false,"UrlForCurrentLanguage":"/en-us/campaigns/whats-your-edge/update-edge-technology/","IsStartPage":false,"CountryCode":"NLD","LanguageCode":"nl"}

Edge voor nieuwe toepassingen
Upgrade oudere technologie
De noodzaak om informatie te verwerken daar waar hij wordt gebruikt is van essentieel belang geworden voor de tevredenheid van de eindgebruiker. Of het nu gaat om het ondersteunen van realtime analyses die te maken hebben met het Internet of Things (IoT) of om het verminderen van latentie op data-intensieve applicaties, oudere technologie voldoet mogelijk niet meer aan de huidige eisen van de ontwikkeling van de Edge.
Vernieuw nu!
3,3

zettabytes aan IP-verkeer verwacht in 2021 (Cisco)

20,8

miljard verbonden apparaten in 2020 (Gartner)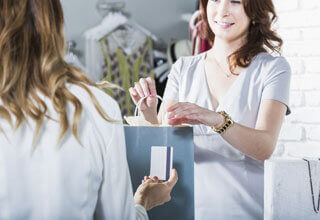 Casestudy: Als reactie op veranderend consumentengedrag heeft een grote retailer van verschillende merken een nieuw in-storeconcept ontwikkeld dat robuustere IT-ondersteuning vereist dan de traditionele winkels. Om het concept te lanceren had het bedrijf een herhaalbare infrastructuuroplossing nodig die snel in het netwerk kan worden ingezet.
Ontdek wat er is gebeurd
Oplossingen voor uw Edge-uitdagingen
Meer capaciteit nodig op Edge-locaties om aan nieuwe eisen te voldoen

Gedistribueerde locaties worden steeds belangrijker en hebben een hogere betrouwbaarheidsinfrastructuur nodig

Nieuwe apparatuur verhoogt de bedrijfstemperaturen boven de veiligheidsniveaus

Het beheren van een groeiende netwerk-Edge die belangrijker wordt voor ons bedrijf

Noodzaak om snel nieuwe infrastructuur te implementeren om edge-technologievernieuwing te ondersteunen

Noodzaak om op een kosteneffectieve manier ons gedistribueerde netwerk met beperkte middelen te onderhouden
Klaar om een oplossing te configureren die u een krachtige Edge geeft?
Wij nemen contact met u op!
Bedankt voor het versturen!
Wij nemen binnenkort contact met u op.
---
Ga door met het gesprek
Meld u aan voor Vertiv-updates