It's never been a better time to be a data center manager. Technology is evolving constantly, providing you with new options and better capabilities. Two of these tools are KVM switches and console servers. While similar, these tools have critical differences and are thus used for different applications. This article provides a networking 101 overview of the two tools, which challenges they solve, the applications they're used for, and why you'd select one over the other.

KVMs Versus Console Servers
Understanding KVM Swiches and Console Servers:
What They Are and What They're Used for
What is a KVM switch? A KVM (keyboard, video, and mouse) switch is exactly what it sounds like: a tool that enables you to control multiple computing devices using a single keyboard, video display monitor, and mouse.
What are KVMs used for? KVM switches provide easy, single-point access to remote devices and valuable system data without compromising the health or security of the devices. They enable staff to scale their efforts and optimize data center operations without the need to switch devices.
What do KVMs help manage? KVMs are used to manage computing devices such as file servers, domain servers, print servers, and blade servers.
What's unique about KVM switches? Staff can control PCs and servers wherever they're located, meaning that they could be in the next room or on the other side of the globe.
Who uses KVM switches? Representative customers include companies in technology-driven industries, such as the federal government, financial services, media, and retail. Small and medium-sized enterprises (SMEs) are also increasingly adopting KVM products to manage data center operations.
Why are they important? Data center operations are growing in scale and complexity. Staff are managing a larger number of devices across on-premise and co-located data centers, edge sites, remote offices, and more. KVM switches can help staff control devices across an ever-expanding geographic footprint.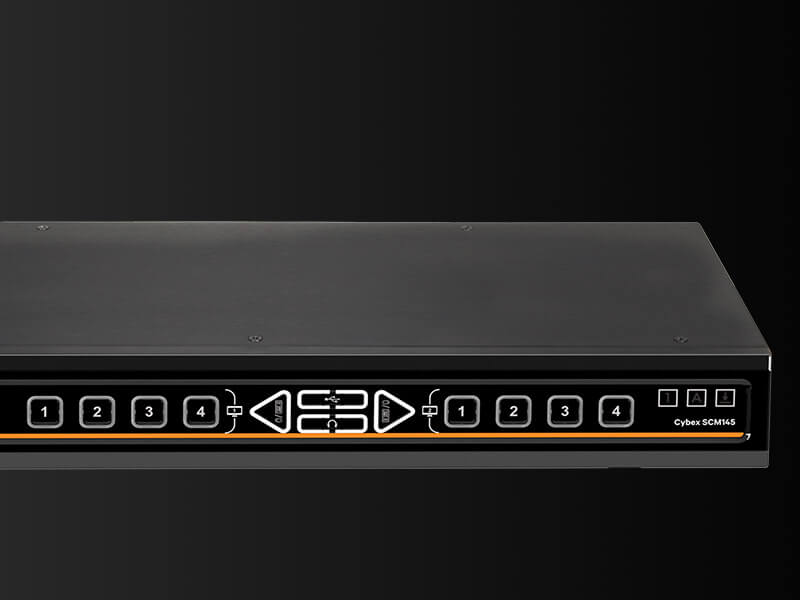 Which industries use KVM switches?
KVM switches are used across a wide array of industries but specific industries may have different requirements. Here's the value they provide:
What benefits do KVM solutions provide? They:
Enable seamless, reliable, and robust switching


Empower staff to work more efficiently


Eliminate latency and loss of quality


Reduce noise levels and emissions


Decrease cost, as many computers can be replaced by screens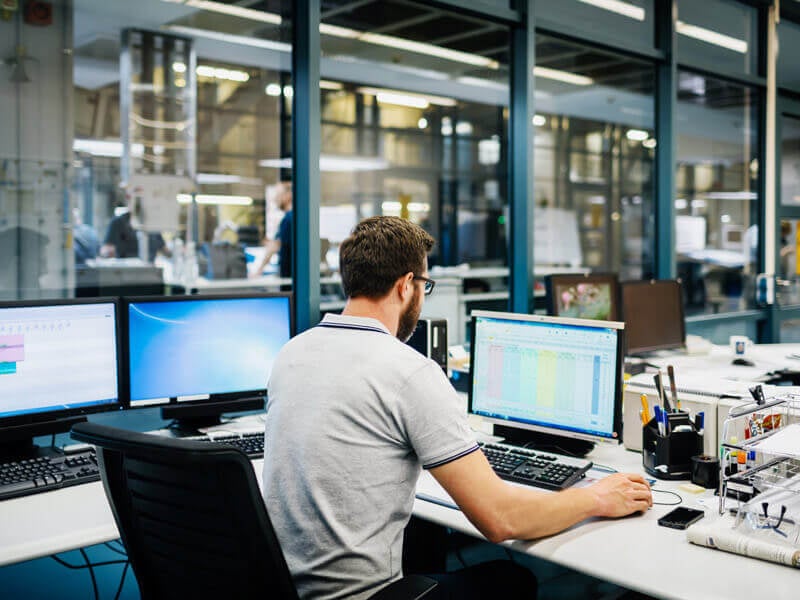 What solutions does Vertiv provide?
Vertiv provides a variety of KVM solutions, including: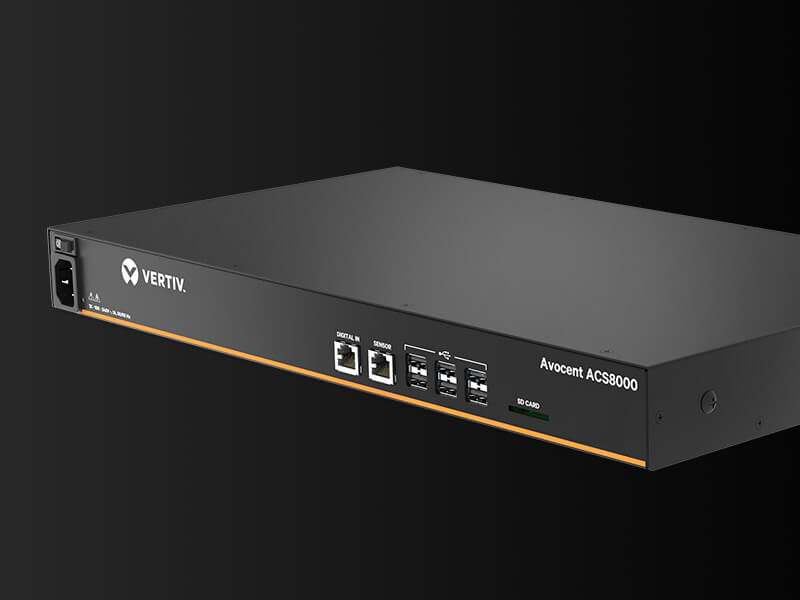 What is a console server? A console server is a device or service that provides secure access to the system consoles of remote devices using networking technology. It is also known by a variety of other names, such as console access or management server, serial console or concentrator, terminal server, and out-of-bound management solution.

What are console servers used for? Console servers are used by networking staff to securely and remotely access, troubleshoot and manage remote devices. With these capabilities, it's not surprising that they are a mainstay of regional and global IT operations.

What do console servers manage? Networking staff can use them to access remote routers, Linux and Unix servers, switches, firewalls, power supplies and distribution units, and storage. They then can perform out-of-bound management of any device, no matter where it is located.

What's unique about console servers? Console servers enable IT staff to do remote troubleshooting and management even when networks are down. As such, they help extend the capabilities of the other network monitoring and management tools you are using.
They are available in a variety of form factors, ranging from small devices with more limited functionality for isolated devices to more robust equipment.
They can have from one to 48 or even 96 serial ports, which are used to connect to the serial ports of other equipment.
Who uses console servers?
Console servers are used by:
Any company running a large, diversified, and regionally or globally dispersed network that includes sites such as on-premises data centers, co-located data centers, edge or remote sites, branch or small offices, labs, and more.
Any organization with sites that don't have IT staff present to service technology, such as banks or insurance offices, healthcare clinics, retail stores, schools, or more.
Managed services providers (MSPs) who run networking operations for their customers.


Why are they important? Console servers enable IT staff to maintain network uptime, quickly responding to alerts and managing equipment. As such, they help keep global workforces productive and avoid business impacts, such as losses due to equipment downtime.
What benefits do console servers provide? They:
Reduce IT complexity, with fewer cables and IP addresses and less configuration time
Provide controlled remote access to devices, reducing or eliminating the need to access them physically
Securely access any device with a serial port, no matter where it is located
Control its system console to do remote troubleshooting and repair
Perform key operations even when networks are down
Prevent issues, such as power overload or unbalanced loads
Prevent unauthorized system changes which could harm network security
Improve network uptime and recovery
Scale IT time and talent across sites and geographies
Reduce mean time to repair (MTTR) time and costs
Prevent business losses due to unplanned downtime
What solutions does Vertiv provide?
Vertiv provides the following solutions:
Management Software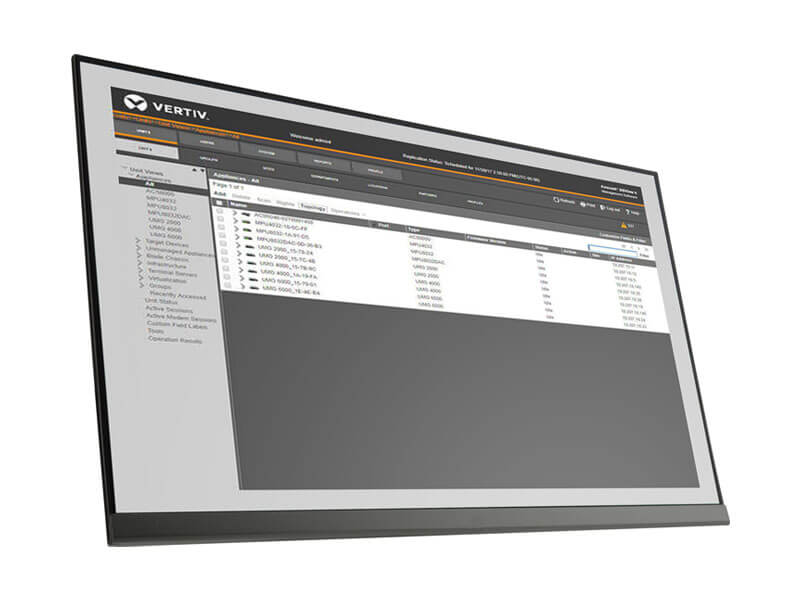 Avocent Serial Consoles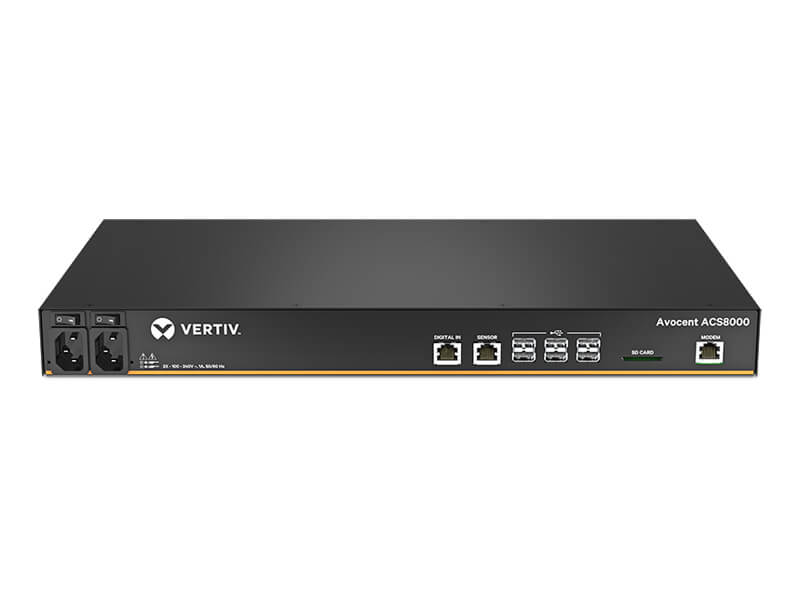 Avocent Serial Consoles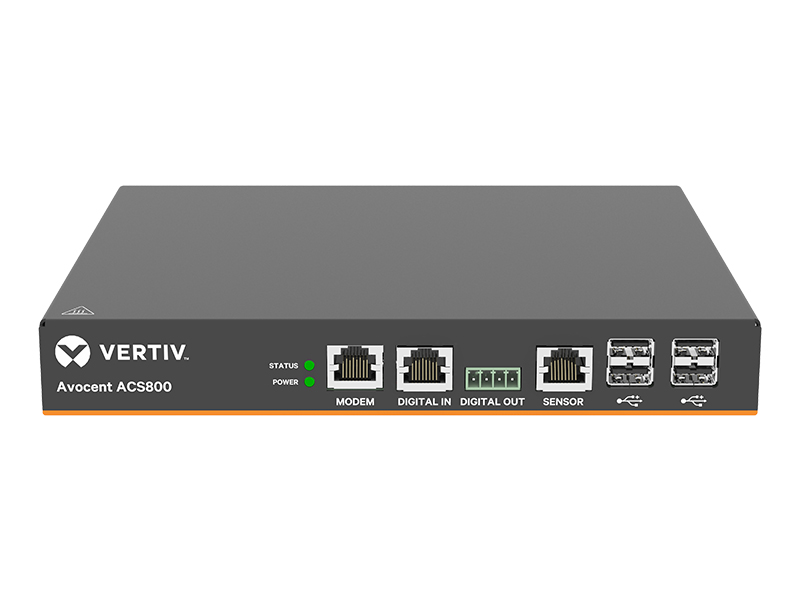 ---