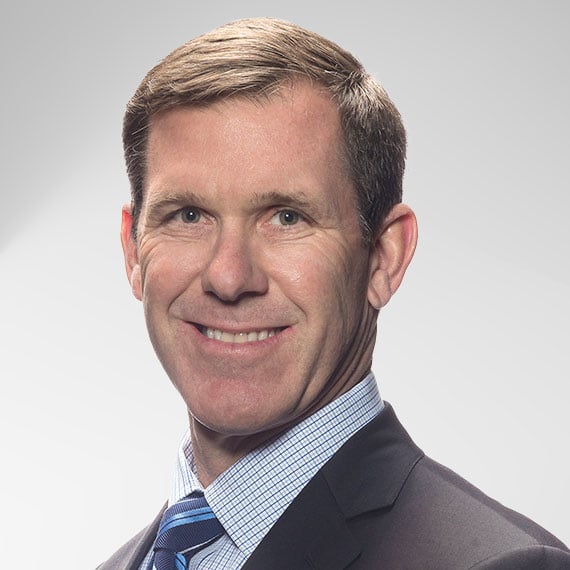 Ad agosto 2022, John F. "Cub" Marion è stato nominato Executive Vice President of Quality, VOS and Process. Prima di questa nomina, Cub ricopriva (dal 2017) il ruolo di Global Vice President of Quality di Vertiv, occupandosi della qualità complessiva dei prodotti e dei servizi Vertiv, dalle richieste dei clienti fino al supporto sul campo per l'intero ciclo di vita dei prodotti. Ha contribuito allo sviluppo di nuovi prodotti, nonchè alla gestione dello produzione e dei prodotti pre-esistenti. Ha lavorato per valorizzare il profondo impegno del team interfunzionale globale e l'analisi dei dati allo scopo di promuovere soluzioni incentrate sul cliente e favorire il miglioramento continuo dei prodotti e dei servizi di Vertiv, per ottimizzare l'efficienza e l'efficacia delle azioni organizzative.
Cub è un veterano del corpo dei Marine degli Stati Uniti ed è titolare di un brevetto di pilota commerciale. Oltre al servizio militare, prima di entrare in Vertiv, Cub è stato Vice President e General Manager di GKN Aerospace dal 2016 al 2017, Chief Operating Officer di Lee Aerospace dal 2014 al 2016 e Senior Vice President dell'ufficio Global Manufacturing di Beechcraft Corporation dal 2011 al 2014, tra le altre posizioni di alto livello che ha ricoperto nel settore aerospaziale.
Cub si è laureato presso il William Paterson College e detiene i titoli di Designated Naval Aviator e di Six Sigma Master Black Belt.
---