null

The Edge is Heating Up.
Here's How to Keep IT Cool.
Cool IT
As edge sites add more applications and manage more data, they are evolving into micro data centers where the heat load can quickly increase. Similar to larger data centers, maintaining IT performance and reliability requires specialized cooling solutions.
Rack Cooling
Vertiv™ VRC
Compact and powerful self-contained thermal management for edge server racks

Mounts in any standard 19-inch rack

High cooling efficiency reduces operating costs

Advanced controls support remote monitoring and management

Multiple heat rejection options enable application flexibility
Contact Us
The Case for Dedicated Edge Cooling
It can be tempting to deploy edge sites without dedicated cooling, but that decision could put IT equipment at risk. In the tight spaces where edge systems are often deployed, heat can reach dangerous levels quickly. Before you pass on adding cooling to your edge site, consider:
Equipment power densities as low as 2kW can generate enough heat to create issues for IT systems.
Building HVAC systems are designed to cool people, not electronics. They can't deliver the concentrated and continuous cooling that electronics require. HVAC also provides cooling based on the schedules and preferences of building occupants, not the needs of IT infrastructure.
Small comfort cooling systems can save money in the short term, but they have a short life when providing continuous, year-round cooling. They also lack the communication capabilities that enable remote monitoring. You may only know about a failed cooling system in a remote site when the IT equipment overheats.
It isn't only IT systems that are vulnerable. UPS battery life can be halved when operating in temperatures 15° F above their rated ambient temperature.
Edge cooling technologies can be integrated into the equipment rack, alleviating any spacing challenges that exist in edge sites.
Small Cooling Systems
Assessing the Options for Edge Data Centers
In this white paper, we'll look at two general categories of spaces where companies are now routinely installing edge data centers:
Office environments characterized by standard comfort cooling geared toward humans

Uncontrolled environments such as manufacturing spaces which may or may not have ambient cooling and humidity control in place
Download Today
Vertiv Edge Cooling Solutions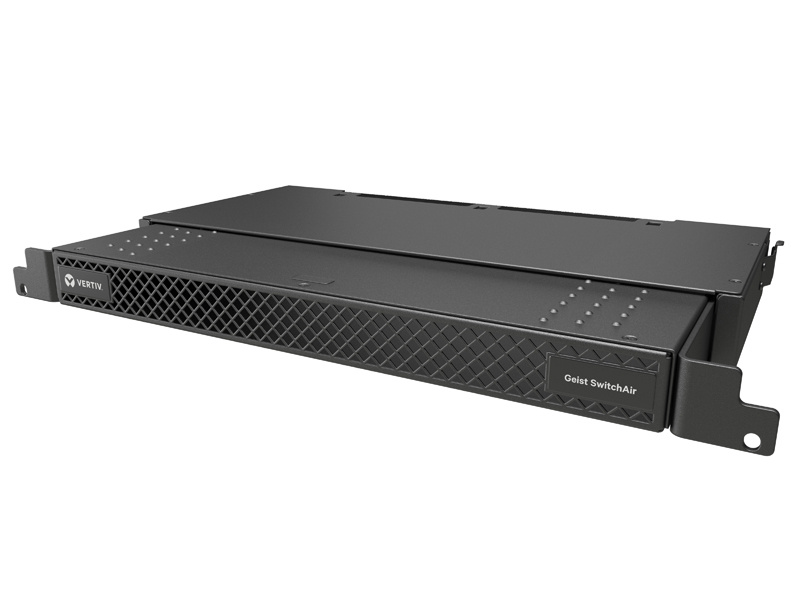 Switch Airflow Management
Rackmount communication switches create special airflow challenges because they take in air through the side rather than the front. The front-to-back airflow design of IT equipment racks, particularly in a tight space, can restrict airflow through these devices. The Vertiv™ Geist™ SwitchAir is a simple and effective rackmount device that creates a path for cool air to flow from the front of the rack to a switch or router's air intake. Available in active (integrated fan) or passive models, the Geist SwitchAir is easy to install and works within the same rack space as the device it is supporting.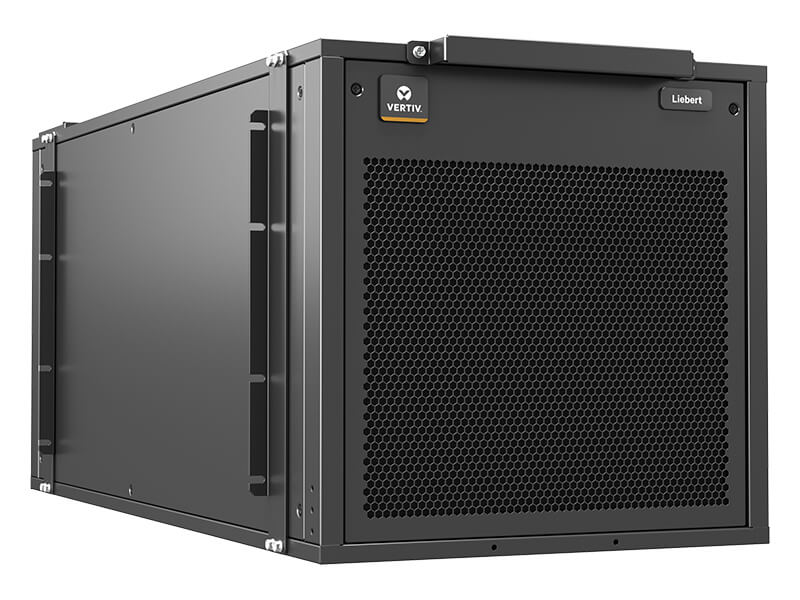 Self-Contained Rack Cooling
The Vertiv™ VRC makes it easy and affordable to achieve reliable, efficient cooling for critical equipment in edge computing environments. Providing up to 3,500 watts of IT server cooling in an easy-to-install and space-saving design, the Vertiv VRC system uses flexible ducting to reject heat to the ceiling or an adjacent space. The system uses variable speed components to ensure high efficiency and scalable capacity that continually matches temperature and airflow to changing loads.
WEBINAR
Cooling the Edge: Managing Heat in Spaces Not Designed for IT
Watch this webinar to learn more about why most edge sites require dedicated cooling and how to manage heat at the edge. You will hear about deployment scenarios at the edge, the challenges and cooling options at each site, and understand how to gain visibility in your own equipment.
Watch on Demand
We've Got This. Tell Us About Your Edge
Tell us about your project, and we will work with you to understand your requirements and connect you with the right IT infrastructure for your edge.
Thank you for your submission!
---
Never miss an offer
Join our mailing list to receive the latest product news and industry updates from Vertiv.