Solutions for our Customers
Continuously Improving Operations
Throughout the world, Vertiv is developing plans to reduce the carbon footprint of our operations.
Vertiv is committed to advancing the sustainability of its global operations and working with customers to provide solutions to meet the growing demands of the digital world. As developers of critical digital infrastructure, we will meet today's accelerating demand for data through focus, innovation, and responsible business practices.
We are committed to reducing the carbon footprint of our operations and mitigating risks associated with climate change. We are developing a system to measure our carbon footprint, energy, water, and waste usage across the organization. At the same time, Vertiv has actioned various environmental improvement initiatives from LED lighting to equipment upgrades to the purchasing of renewable energy. Our Environmental, Health, and Safety (EHS) teams take an active role in providing support and guidance to our manufacturing facilities regarding environmental improvements and leading health and safety practices. Through the deployment of the Vertiv Operating System (VOS) all employees have access to training on best practices regarding waste reduction and are expected to follow these practices.
Vertiv's guiding principles on the environment:
We are committed to complying with applicable environmental laws and regulations
We implement processes and upgrade equipment in our facilities to conserve energy, water and reduce greenhouse gas emissions.
We seek to reduce and, where possible, eliminate hazardous waste through source reduction and recycling.
We conduct regular training to educate employees on new or changing laws and regulations, pollutions-prevention and waste-minimization practices.
We review our operations as part of our efforts towards compliance with these principles.
We also expect our suppliers to adhere to similar environmental principles, which are reflected in Vertiv's Supplier Code of Conduct.
Vertiv's commitment is backed by ISO Certifications at many of our sites across areas of Quality, Environmental, and Safety Management. Furthermore, this commitment is overseen by Vertiv's ESG Executive Steering Committee, including the Chief Operating Officer and the Chief Legal Counsel among others, and reviewed periodically by Vertiv's Board of Directors.
ISO Certifications
Vertiv has employed environmental management systems at our manufacturing facilities, establishing policy that encourages continual focus in the following areas:
Quality of processes, products, solutions, and services
Speed of delivery and support, and ease of doing business
Operations designed to minimize environmental impact
Value provided to customers, employees, and interested parties
We have developed these systems in alignment with globally recognized standards from ISO, the International Organization for Standardization, and we are working toward achieving ISO certification for all of our environmental and energy management systems globally.
Many of our sites have already received the following ISO certifications: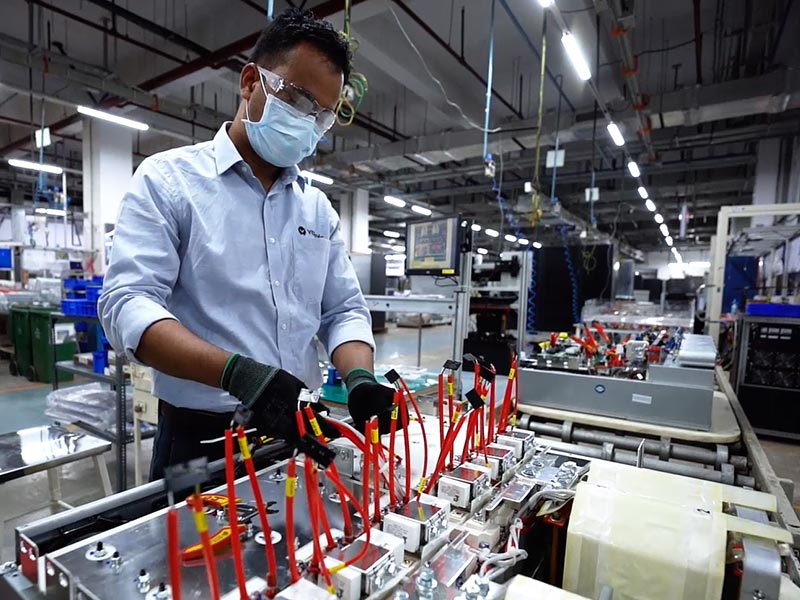 ---