Enable New Revenue Generation with Your Grid Interactive UPS and Battery Energy Storage System
The key? Dynamic Grid Support – generate revenue & save costs, without sacrificing resiliency
How Can Your Grid Interactive UPS and Energy Storage System Enable Revenue Stream?
Through Dynamic Grid Support, a Vertiv™ technology that allows your UPS battery energy storage to enable revenue generation and save costs, by providing grid balancing services to the grid, without compromising the IT resiliency of your critical infrastructure.
The energy landscape is rapidly shifting nowadays, with renewables coming more and more into play. The intermittent nature of these energy sources comes with challenges and opportunities, requiring new and more performant UPS and energy storage systems and services, while providing flexibility in grid frequency control and energy demand for your site, enabling you to access new revenue streams and cost saving opportunities.
Are you ready to seize these opportunities and start enabling revenue generation through your Grid Interactive UPS? Because we're ready to help you do so just one form away.
If you're new to Dynamic Grid Support, here's what you need to know about this smart grid enabling technology:
Start Enabling Revenue Generation Through Your Grid Interactive UPS and Energy Storage System
Get in touch with our experts to learn more about how the Dynamic Grid Support Technology and our cutting-edge UPS systems that can help you enable cost savings and revenue generation.
What Is Dynamic Grid Support: How It Works
What Is Dynamic Grid Support?
The grid sometimes requires additional capacity, which is often not immediately available and expensive. This is where your energy storage system and dynamic grid support come into play, especially if you own a static UPS system. You can enable revenue generation without compromising your IT load through grid balancing services. Watch the 3-minute video below to learn how Dynamic Grid Support technology can help you use your battery energy storage system to reduce your carbon footprint, adapt to the major shift in the energy landscape, and improve your site's availability, while lowering your energy costs and consumption.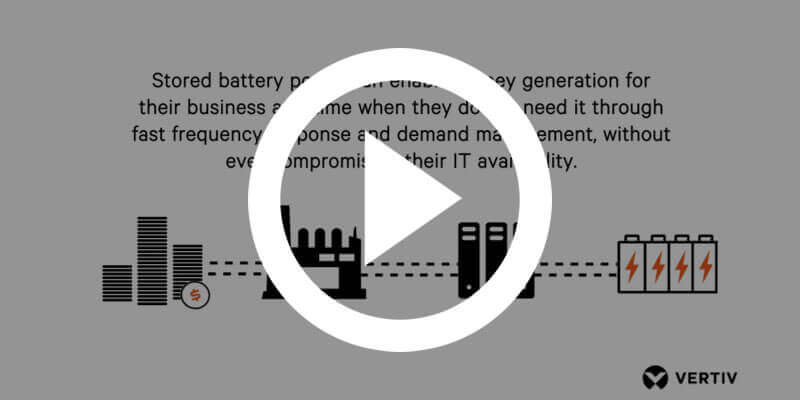 Why Should You Choose Dynamic Grid Support: How Can You Enable Financial Benefits?
How Can This Technology Enable Revenue Generation?
The different energy generation model that comes with the rise of renewables presents opportunities of revenue generation and cost savings for data center, commercial and industrial facilities, as well as telecom and transportation operators that own battery energy storage systems. Watch the video below to learn how connecting your UPS energy storage to the grid and deploying the Dynamic Grid Support technology enables you to earn money by participating in grid frequency management programs and save money by going off grid at peak times, without undermining the primary role of the UPS system: to protect your critical infrastructure.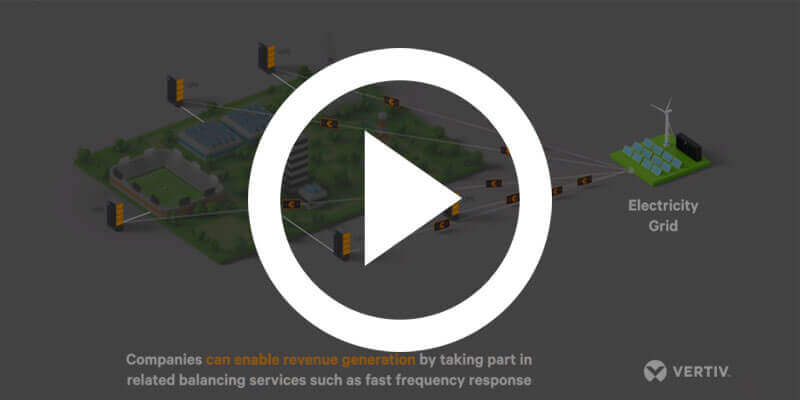 Start Prosuming – Enable the Revenue Potential of Your UPS Battery Storage
What do data center operators, commercial and industrial facility owners, telecom and transportation operators all have in common?
They're all using the technology and services that enable their UPS battery energy storage to generate additional revenue and save costs, while also improving the availability of their critical infrastructures. Want to join them?
The Technology Enabling Energy Storage Revenue Generation
Discover the solutions that will enable you to transition to energy prosuming, empower you to fully leverage the Dynamic Grid Support technology, and use your battery energy storage system to be an active participant in the smart grid - while earning additional revenue:
Store More Energy for a Longer Time
Also known as the smart choice for data centers, lithium-ion UPS batteries are front and center when it comes to enabling the additional revenue of Dynamic Grid Support. Their up to 4 times greater life span than VRLA batteries, 60% smaller weight and 70% smaller size (paired with the higher density and higher operating temperatures) have quick charge and discharge as well as higher cycling capabilities. All this to provide you with the ability to improve your critical infrastructure's availability, as well as to equip your energy storage system for revenue generation and cost savings. Learn more about our lithium-ion energy storage solutions and enable revenue generation with your UPS!
Unlock Your Energy Storage Potential
First-Class Load Protection and Additional Revenue
The Liebert® EXL S1 UPS can provide frequency regulation by controlling the input power to support services such as frequency regulation-up, regulation-down, or both via charging and discharging of the battery. Dedicated controls always maintain the necessary battery energy to support the critical load in event of an outage. When operating in Dynamic Grid Support, the UPS provides a fast response to react to the grid services commands. The total response time from the moment it receives the signal for the Dynamic Grid Support, to the time it reaches the specified power, is within 0.5 second. Offering your site's energy demand flexibility and grid frequency control will enable access to new revenue streams and cost saving opportunities. With a focus on your site's primary function, these benefits can be realized with Liebert EXL S1 without operational impacts.
Unlock Your Energy Storage Potential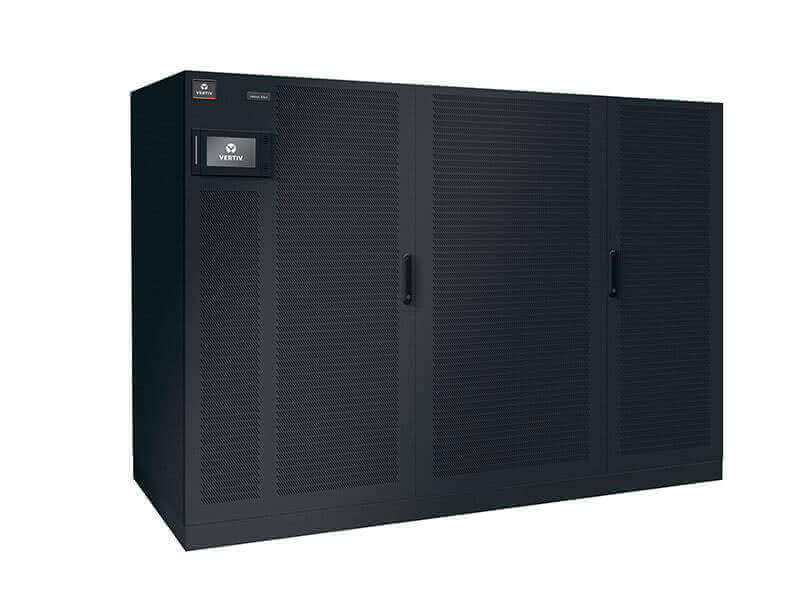 Dynamic Grid Support – Everything You Need to Know
Read the most frequently asked questions about how the Dynamic Grid Support technology allows you to leverage your UPS battery energy storage system to enable additional revenue and cost saving opportunities:
Stay up to Date – Energy Prosuming Latest News
Take a look at the latest news around energy prosuming, or how your battery energy storage can enable you to actively participate in smart grid services, unlocking the revenue potential and cost savings that come with it: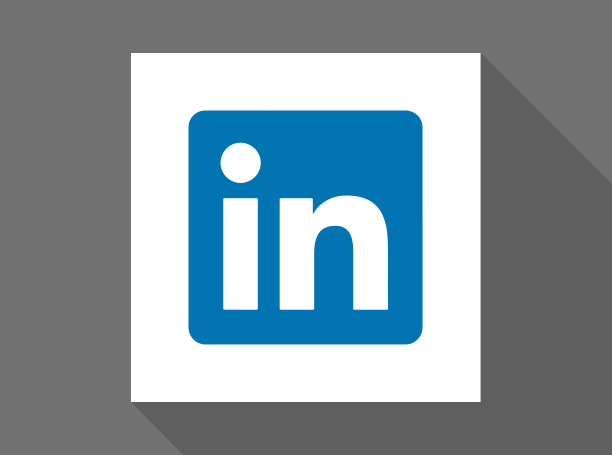 If you were asked to evaluate Lithium-ion batteries in a datacenter critical space, what would you say?
Until recently, the adoption of lithium-ion batteries in the UPS market was restricted to very specific installations due to their high price.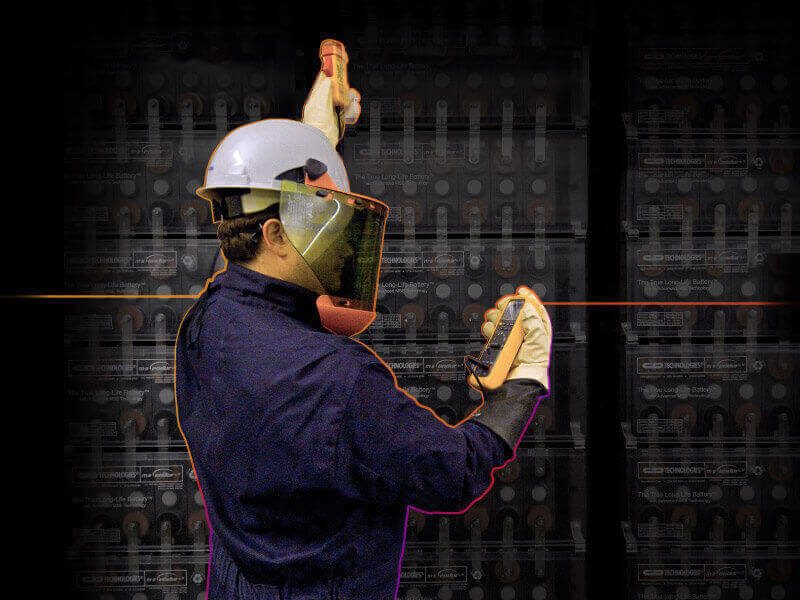 Scaling your critical infrastructure with confidence is a balancing act.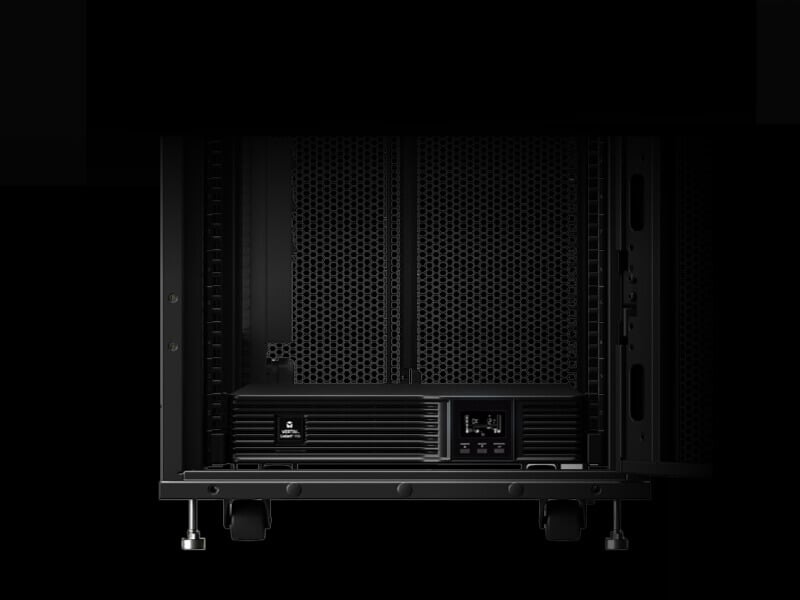 UPS with Lithium-Ion batteries offer power protection to critical equipment in edge, distributed IT applications and data center.
Are Your Ready to Unleash the Revenue Locked in Your Energy Storage System?
Renewable energy sources are here to stay. That means the energy generation and storage landscape is shifting drastically due to the intermittent nature of these renewables. Are you ready to take advantage of it? We'll happily show you how your battery energy storage system can bridge the gap, enable the smart grid, and unleash the additional revenue that's locked inside.
/************************darkmode****************************/