{"IsDifferent":true,"HomePageUrl":"/en-us/","PageDoesNotExist":true,"UrlForCurrentLanguage":null,"IsStartPage":false,"CountryCode":"KOR","LanguageCode":"ko"}

Hybrid Solutions
Renewable energy solutions for telecom and remote network edge applications
The Vertiv Advantage
With the rollout of 5G and network expansion a constant reality, telecom operators are faced with new challenges in their critical infrastructure. In addition to ultra-fast broadband and low latency, they also need a cost-efficient approach to increasing energy demands. Renewable energy is more viable than ever, especially in remote locations where stable utility power remains a challenge.
Vertiv's hybrid solutions for telecom sites are extremely rugged and built to adapt to your site needs. Our energy systems are designed to support renewable energy sources, such as solar. Hybrid solutions can be deployed virtually anywhere, including network edge and remote telecom sites.
DOWNLOAD BROCHURE
When to deploy hybrid solutions?
Hybrid solutions are ideal in remote locations where there is no reliable utility power source or if maintenance and access to the site is difficult or costly. Hybrid solutions such as off-grid solar and on-grid solar help you increase operational savings.
Featured Success Story
Vodafone Uses Vertiv's Hybrid Energy Storage Solution to Offer Broadband Solution in Rural New Zealand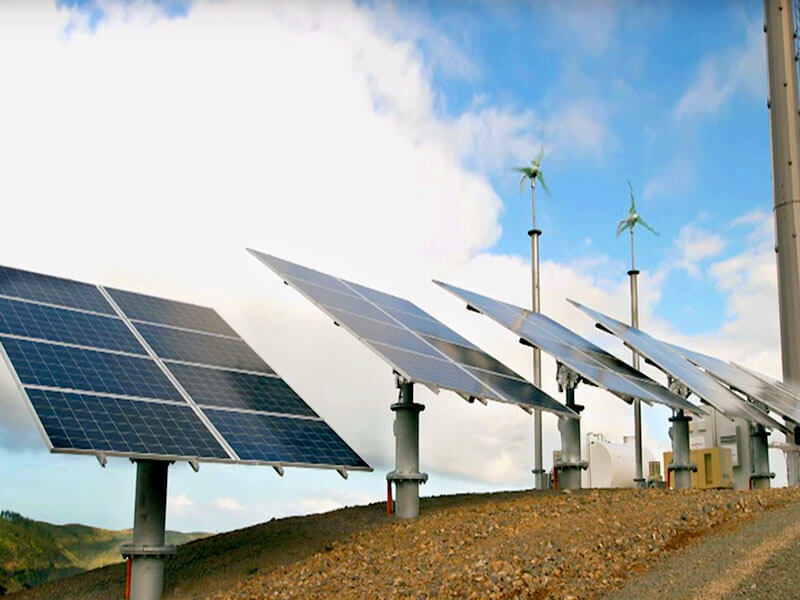 Vodafone is one of the world's largest telecommunications companies providing a wide range of services including voice, messaging and data across mobile and fixed networks.
Working with Vertiv, Vodafone and the NZ Government have improved mobile coverage and high-speed wireless broadband for thousands of locals and visitors in the region through a reliable and cost-effective enclosure that could provide off-grid continuous power; reduce fossil fuel consumption; lower maintenance costs and ensure enhanced reliability.
자세히 보기
제안을 놓치지 마세요
Vertiv 메일링 리스트를 구독하여 최신 제품 소식과 업계 업데이트를 받아보세요.