null

Measuring and Reporting Data Center Efficiency and Emissions
Various frameworks and metrics can play a role in monitoring progress and meeting both mandatory and voluntary reporting requirements. This article provides an overview of popular frameworks, certifications, and metrics related to efficiency and emissions.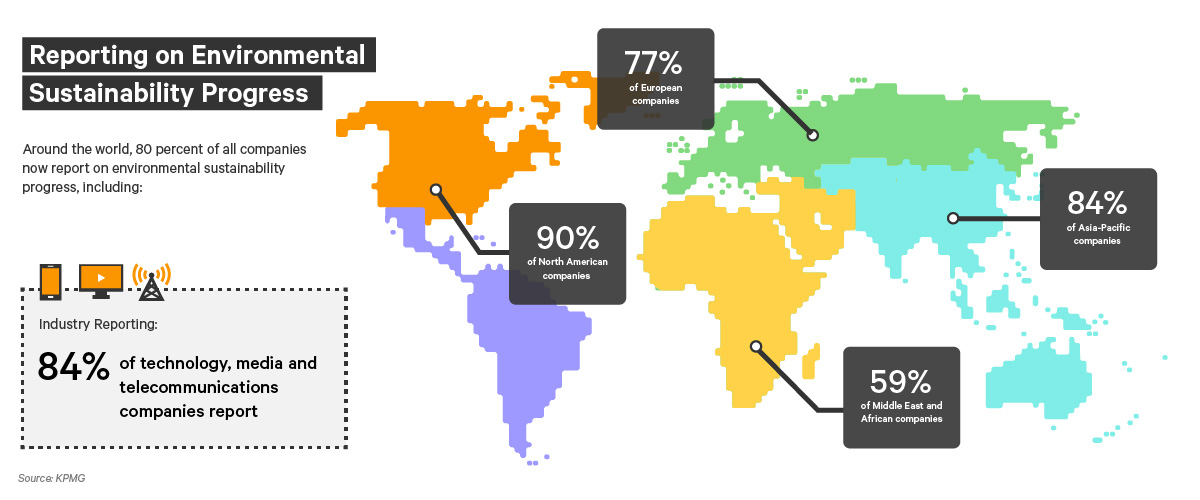 Goals and Pacts
Industry associations and other organizations can help in establishing goals and providing support in achieving those goals.
The European Data Centre Association has adopted the Climate Neutral Data Centre Pact which leverages technology and digitalization to make data centers climate neutral by 2030. Member organizations agree to achieve energy efficiency, clean energy, water, circular economy, and circular energy targets.
The Science-Based Target Initiative (SBTi) helps companies achieve ambitious climate-related goals by setting science-based emissions reduction targets. The organization provides best practices, technical assistance, and resources to mobilize the private sector to faster action in decarbonizing their business models and processes.
United Nations Sustainable Development Goals (SDGs) are comprised of 17 interlocked goals that have been adopted by all U.N. member states. The goals promote social, economic, and environmental well-being and equality. In terms of environmental sustainability, data center owners and operators are most affected by:

Goal 6 – Clean water and sanitation
Goal 7 – Clean and affordable energy
Goal 9 – Industry, innovation and infrastructure
Goal 12 – Responsible consumption and production
Goal 13 – Climate action
Frameworks and Standards
A number of organizations provide resources and frameworks to streamline managing and reporting on efficiency and emissions.
Certifications and Tools
Standards and certifications can help owners and operators evaluate their progress against others in the industry and validate the effectiveness of their decisions.
Data Center ENERGY STAR Score
The Data Center ENERGY STAR Score was designed to expand the U.S. government-backed ENERGY STAR certification to data centers. The Data Center ENERGY STAR score considers the energy performance of a data center relative to its peers, evaluating the climate, weather, and business activities to provide a fair score. Only data centers in the top 25% of energy performance are eligible for ENERGY STAR certification.
Life Cycle Sustainability Assessment
The Life Cycle Initiative offers the Life Cycle Sustainability Assessment (LCSA) which measures negative ESG impacts and benefits of key decision making processes. LCSA findings help product designers and manufacturers make choices that increase the sustainability of products across their life cycle.
Open Compute Project
Open Compute Project (OCP) is a collaborative community that is focused on redesigning hardware technology to support growing market demands. OCP seeks to take a circular economy approach to designing, using, and reusing hardware to decrease waste and the embodied energy these solutions contain. OCP provides two levels of recognition for industry hardware products: OCP Accepted and OCP Inspired. These designations mean that solutions meet at least three of four tenets: efficiency, openness, impact and scale.
Metrics
A wide range of metrics are available to enable data center operators to evaluate and drive improvement in data center systems and overall operations.

Source: Top 30 Data Center Sustainability Metrics
---
Never miss an offer
Join our mailing list to receive the latest product news and industry updates from Vertiv.