Designing the Next-Gen Data Center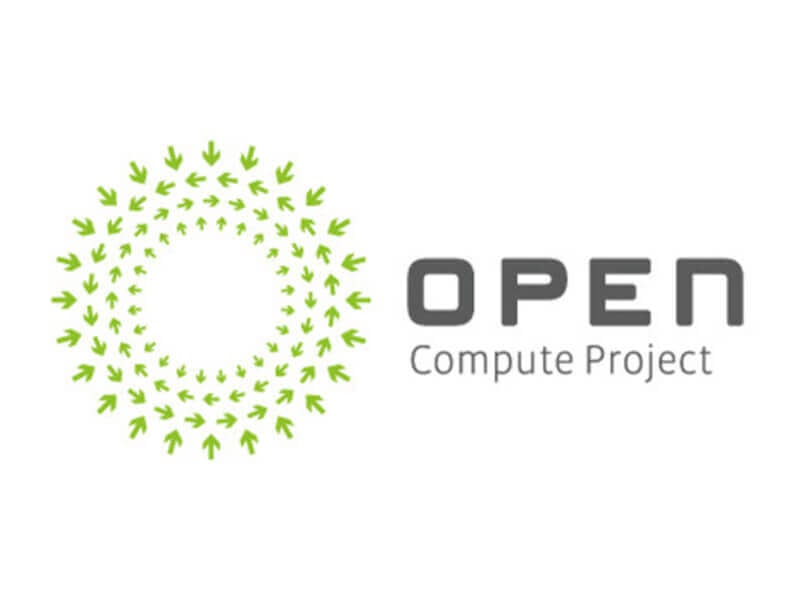 There was a time when most data centers looked largely the same, but the advent of cloud and colocation services led to the proliferation of hyperscale data centers and everything changed. Today's data center landscape is increasingly diverse, with new-look enterprise facilities at the hub of hybrid networks that stretch from enterprise to cloud to the edge of the network. All of these facilities are unique and evolving in various ways in different parts of the world.


The result is a data center ecosystem that is more complex than ever before. The Open Compute Project (OCP) is, among other things, an effort to simplify that ecosystem by bringing the industry's best minds together to plot the path forward. Vertiv is a Platinum member in OCP, working with other industry leaders to influence the development of the next generation of data center infrastructure.
Vertiv Participation
Vertiv has been an active contributor to several OCP projects, most recently co-authoring a paper on design guidelines for immersion-cooled IT equipment. That work is consistent with our leadership position in data center thermal management and recognizes the challenges presented by continued increases in compute density. We collaborated with other OCP-affiliated experts in thermal management, fluid materials science and engineering, server integration, and power connectivity to identify guidelines and best practices in immersion cooling for high-density environments. Vertiv also developed rack DC bus bars and a 12V DC power shelf that are compatible with OCP racks.


Vertiv is active in the OCP today, serving on multiple committees including Data Center Facility, Rack and Power, and Advanced Cooling Facilities – Incubation. We are collaborating with other industry thought leaders on power and cooling innovations for future OCP racks to continue to drive data center efficiency.
Vertiv and OCP
Vertiv has been a powerful voice in the Open Compute Project, contributing to product development, serving on multiple OCP committees, co-authoring several papers, and presenting on various topics at Open Compute events.


What is OCP?
A little over a decade ago, Facebook was experiencing exponential growth and beginning to wrestle with everything that entailed, starting with the energy costs across its data center network. The data center industry was in the early days of its energy consumption conversations, and nowhere were those issues more urgent than in the halls of the world's leading social media company.


Jay Park had just joined Facebook from Equinix, and as the company's vice president of data center design, construction and facility operation, these challenges consumed most of his days – and many nights. It was during one such night that Park had something of a breakthrough. He sketched out his concept for a new, more efficient data center architecture on a dinner napkin that today is framed and hangs in Facebook's headquarters in Menlo Park, California.


Park's design distributed AC power to racks, where the server power supplies would be centralized into a rack DC rectifier bus. If power protection was needed, a battery bank would hang on the DC bus. That design came to life in an ultra-efficient Facebook data center Park designed and built in Prineville, Oregon. That facility was 38% more energy efficient to build than Facebook's previous data centers and reduced operating costs by 24%.


All of this was happening just a few years after Google had shocked the industry with its own unique approach to power protection, adding a 12V battery within their servers to remove the need for centralized AC UPS systems. Google built its own servers and added the battery, keeping costs low. The model had some utility at the time, but the lifespan of the 12V battery was short, and it only worked with the low-power, low-grade servers of the time. Still, it was an important mile marker in the awareness of energy consumption and efficiency in the data center, and a precursor to Park's breakthrough with Facebook.


In this innovation-rich climate, Facebook joined with a small group of collaborators to launch the Open Compute Project. The goal was to apply an open project approach similar to the open source software concept to the hardware space and invite the leading data center equipment providers to work together to identify opportunities for innovation.


Today there are about 200 members, and the OCP has received more than 140 IP contributions from 22 different companies, resulting in more than 170 products developed in the interest of data center efficiency. Vertiv is a Platinum partner and increasingly active in data center infrastructure innovation across OCP.


Ultimately, the OCP is an acknowledgement that no one has all the answers, but the industry is best served when everyone is asking the same questions.


Vertiv OCP Compatible Products
The data center ecosystem is more complex than ever before. The Open Compute Project is, among other things, an effort to simplify that ecosystem, and the Vertiv Geist UPDU emerged from that work. The genesis for the development of the product was the overwhelming number of different rack power distribution units (PDUs) in use around the world. These systems all perform the same basic functions but with subtle and not-so-subtle differences and configurations that make inventory management a nightmare and procurement a maze. With a universal design, universal input and a detachable power cable, the Vertiv Geist UPDU is compatible with AC power topologies that are common worldwide.
---