{"IsDifferent":true,"HomePageUrl":null,"PageDoesNotExist":false,"UrlForCurrentLanguage":"/en-us/campaigns/whats-their-edge/Solidify/","IsStartPage":false,"CountryCode":"GBR","LanguageCode":"en-GB"}

Peak edge performance
Edge is an evolution, not a revolution
Your customers are being asked to meet ever-increasing demands of their business and downtime is not an option. They need confidence that their infrastructure will stay running well into the future, here are some ways you can help:
Their Edge Challenges
Find the Right Solution
Use these selectors to identify which solution suits your customer's needs.
Helpful Talking Points
Though not every business is the same, a survey showed quarter of companies lose between $301,000-$400,000 per hour of downtime with another 14% losing more than five million dollars per hour.
The steep cost of outages not only imposes a direct financial effect, but an indirect operational one as well. The operational strain downtime puts on a business effects added labor and reduced productivity in most cases.
There is also an element of reputation loss depending on the company. Take Target's major data breach in 2013/ That reportedly cost them $162 million, and effected more than 70 million customers, with many of them taking to social media.
Sharpen Their Edge with Vertiv Infrastructure
Your customer's businesses are looking to IT to support new edge applications and migrate computing and storage closer to customers, associates and devices. But they can't do it alone.
As the Architects of Continuity, Vertiv delivers a broad portfolio of intelligent infrastructure systems, software and services that address the reliability, scalability and management challenges your customers face as their edge evolves. No matter what their challenge is, Vertiv has the solution.
Hover over each indicator in the image and click on the highlighted area for more information.
Racks & Enclosures
Get flexible and cost-effective rack and containment products and secure integral systems in your data center.
Thermal Management
The foundation of data center airflow management is the Hot Aisle-Cold Aisle design, where cabinets are placed in alternating rows, with IT air intakes (cold aisles) and IT air exhausts (hot aisles) each facing one another. This configuration allows data center operators to focus cooling airflow only where it's needed— the IT air intakes—and to avoid unnecessary cost and inefficiencies from conditioning the entire whitespace.
Vertiv VRC Rack Based Cooling Up To 3500W
Remote Monitoring
Whether we're talking about battery monitoring, leak detection systems, temperature monitoring, sensor-level monitoring for harsh industrial environments, or complex data centre monitoring systems, we can all agree that this is an essential part of future-proofing and safe-guarding a critical facility.
Vertiv Environet Alert - Coming Soon
Trellis Power Insight - Coming Soon
Rack Power Distribution
Vertiv's line of rack PDUs meets the varying power distribution requirements of IT and environmental applications.​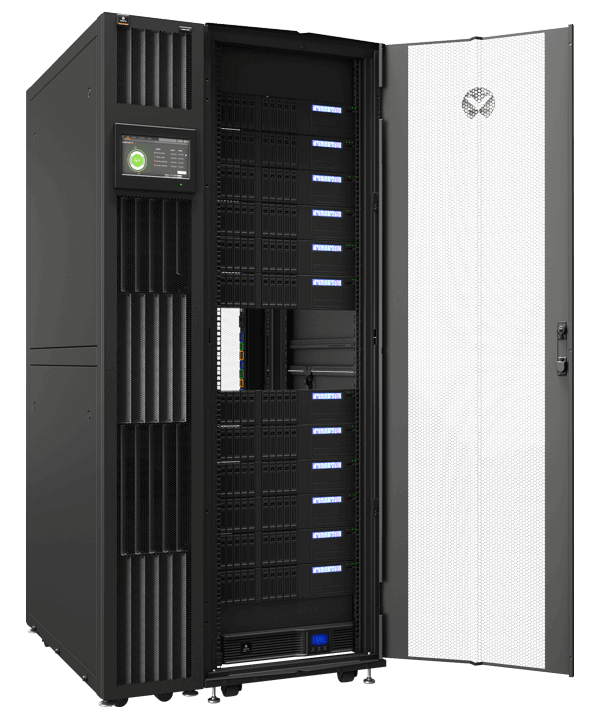 Edge Related Articles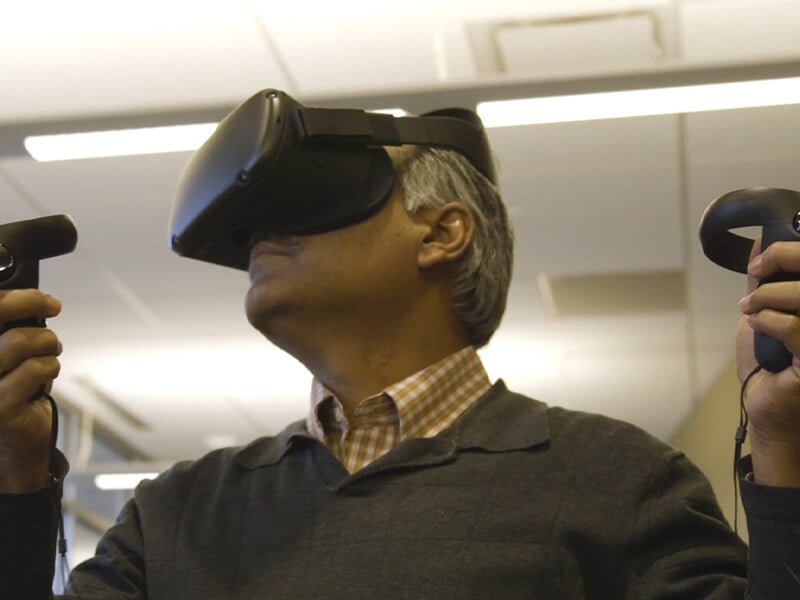 Case Studies
February 18, 2020
Watch the senior director of IT security operations for Infocrossing, a Wipro company, as he visits Vertiv headquarters and validates his company's decision to use the Vertiv VR rack in its five data centers to streamline infrastructure d...
Read More
Blog Posts
March 27, 2020
---
Continue the conversation
Signup for Vertiv Updates