{"IsDifferent":true,"HomePageUrl":null,"PageDoesNotExist":false,"UrlForCurrentLanguage":"/en-us/about/news-and-insights/articles/pr-campaigns-reports/ranking-the-worlds-most-critical-industries/","IsStartPage":false,"CountryCode":"PHL","LanguageCode":"en-PH"}

Ranking the World's Most Critical Industries
Ranking the World's Most Critical Industries
Evaluating the scope and severity of downtime in critical industries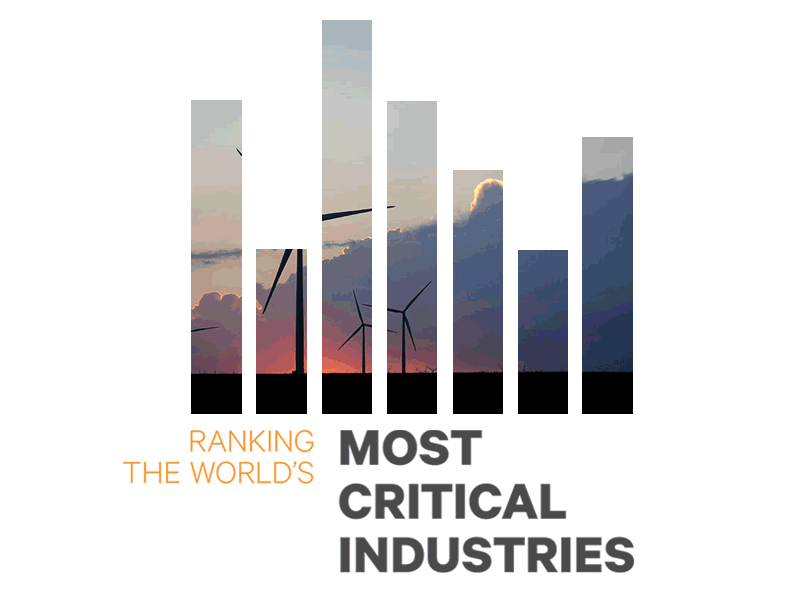 This report ranks the top seven critical industries based on the impact of a disruption in that industry. It also lists the top critical industries in terms of financial impact and identifies three emerging industries that are rising in criticality as they grow and evolve.
To some degree, criticality is subjective and dependent on the situation. The fact that one industry may rank slightly higher than another on a list of most critical industries doesn't mean much if it's your money or your reputation at stake. Almost every industry today relies on critical systems that can create significant value when they function as expected and significant disruption when they don't.
Download Report
Rank your Industry
Share the World's Most Critical Industries Report
A global panel of critical infrastructure experts has quantified the world's most critical industries. Is your industry among the top 5?
Rank the criticality of your industry using the same criteria we did, then see how your ranking compares.
Score Your Industry
Defining Criticality
In analyzing what makes an industry critical, we identified 15 criteria, encompassing the range of potential impacts from the loss of availability of critical systems, and weighted them based on the severity of the impact. These criteria were then used to create a criticality rubric that our panel of global critical infrastructure experts used to score the industries. They included:
Unplanned downtime's impact on human health
Financial impact of unplanned downtime in terms of lost sales and opportunity
Societal order depends on availability
Potential environmental impact of unplanned downtime
Significant portion of the affected company's/affected affiliate's resources depend on availability
Cost of recovery, including repairs, affected asset replacement, and alternate measures required during downtime
Immediacy of impact
Ripple effect from unplanned downtime
Likely scope (local, regional, national, global) of effects of unplanned downtime
Subjective industry criticality ranking
Impact of reputational damage caused by unplanned downtime in the competitive marketplace
Lack of availability causes frustration and angst
Unplanned downtime brings the risk of high media/public outrage
Probable duration of impact (operational, not reputational)
Industry's prioritization of availability
Industry Perspectives on Criticality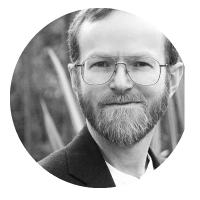 Graham Oakes
Founder and CEO of Upside Energy

With Smart Cities, people are beginning to see the city as a system of systems.
Uptime, particularly of energy, is a primary concern of Smart Cities developers because the energy system is fundamental to the functioning of all other systems. This focus, combined with the limited scope of Smart Cities initiatives, makes them an ideal testing ground for technologies that enhance the reliability of the electrical grid by shifting some of the burden of reliability onto distributed systems.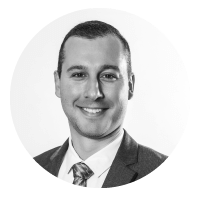 Glenn Uidam
Director, Operations - Equinix Australia

Digital services are always on, and tightly integrated into our daily lives as consumers and in business.
Yet, the digitally connected world is still in its infancy and, if the last 10 years are anything to go by, the world will become more interconnected than it has ever been and the drive for availability will only increase. As this unfolds, global cloud and colocation providers, such as Equinix, will serve as the hub of interconnectivity, enabling businesses to respond quickly and evolve to implement new solutions to address changing market dynamics. Through our design architecture, operational procedures and utilization of leading equipment vendors, such as Vertiv, Equinix is delivering the highest level of availability for our customers today and laying the foundation for increased connectivity and digitization in the future.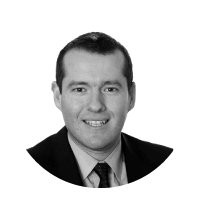 Omer M. Wilson
Senior Director of Marketing, Digital Realty

Downtime is just not an option for cloud and colocation service providers anymore.
If you consider the critical financial, business and consumer applications now running on the cloud, serious downtime can have a huge impact on brand confidence and, ultimately, the bottom line. And the proliferation and usage of cloud and colo services is accelerating. As new markets and consumers look to ever-growing levels of data, and machine-to-machine communications increase through the Internet of Things and Industry 4.0, the availability of cloud and colo data centers is only going to become more and more critical.

Conclusion
While the world has grown increasingly digital, we are still heavily dependent on traditional industries, such as utilities, mass transit and telecommunication, which provide the day-to-day services that allow us to function in our personal and business lives.
At the same time, increasing digitization has created interdependencies across critical industries that are unparalleled. In almost every case, downtime in one industry has impacts that extend beyond that industry. Disruptions in the electrical grid ripple across all industries; delays in rail and air transport disrupt commerce; and downtime in a colocation facility extends across multiple businesses and shuts down the streaming video service we turn to for relaxation after a hard day's work.
As this trend continues and new critical industries emerge, the critical infrastructure that supports these industries becomes more important than ever. Industries across the spectrum must continue to invest in the technology, processes and services required to keep critical systems operational. We may never be able to eliminate all natural disasters or human error, but with proper planning and investment, we believe we can achieve a world where critical technologies always work.
This non-scientific ranking was developed by our team of global critical infrastructure experts. First, they identified the 15 criteria that define critical systems, and then weighted each to create a "criticality rubric," which panelists used, assigning a value of 1-5 for each criterion for each of 22 industries. When the weights were applied to these values, an aggregate score for each industry was computed. Averages for each industry were then calculated to develop the list of the most critical industries.
Most Critical Industry Panelists

Emiliano Cevenini
Emiliano Cevenini is vice president, power sales and business development for Vertiv in Europe, Middle East and Africa (EMEA). Emiliano started his career as an R&D engineer and subsequently became an R&D project manager in 1997. His positions of increasing responsibility include technical sales support and marketing manager, product marketing manager and vice president of international sales and marketing. Since 2016, he has led business development activities in key market vertical segments for Vertiv, including transportation, healthcare, smart grids and other applications adjacent to the data center industry.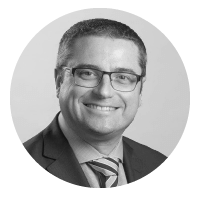 Tony Gaunt
Tony Gaunt is senior director of colocation, cloud, and banking, financial services and insurance for Vertiv in Asia. Tony is responsible for the development of the Vertiv business in the data center, colocation, cloud and financial services markets in Asia; incorporating the company's full suite of product technologies and service offerings across the region. Since entering the industry in 1996, Tony has held roles of increasing responsibilities within sales and strategic account management including the position of UK sales manager. In 2011, Tony joined the company as a result of an acquisition, where he has held national roles in Australia, before joining the Asian team in 2013 as the director for cloud, colocation and global enterprise accounts.

Etienne Guerou
Etienne Guerou is vice president of industrial for Vertiv in Asia. Based in Singapore, Etienne has deep experience in the industrial sector. Under Etienne's leadership, industrial business in Asia has grown four-fold over the past three years. Vertiv now has a strong business in Korea and has also made inroads in several markets including Malaysia, Indonesia, Vietnam and Philippines. He was also instrumental in setting up the industrial technical and products/solutions team based out of Kuala Lumpur that has been critical to the success of Vertiv in the region.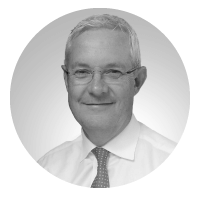 Robert Linsdell
Robert Linsdell is managing director for Vertiv in Australia and New Zealand. Robert has more than two decades of experience across technology-driven industries, including telecommunications, electronic materials and powder coating. In addition, Robert has previously held board positions with the European Council of the Paint, Printing Ink and Artists' Colours Industry (CEPE), Intellect UK and the European institute of Printed Circuit (EIPC). Robert and his team are focused on aligning customers ICT and business strategies to reduce energy costs in sustainable and innovative ways. Robert has been a presenter at international conventions at China Printed Circuit Association (CPCA), Shanghai; Semicon, Europe; Internepcon, USA, Europe and Japan; Gartner CIO Conference; and The Innovation Forum Sydney.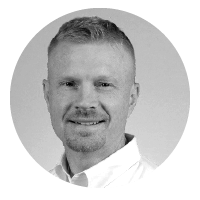 Tom Nation
Tom Nation is vice president and general manager of power system services for Vertiv in North America. Tom joined the company in 2011 and has more than 20 years of experience with managing technical service teams that help businesses increase the availability and performance of their critical electrical infrastructure for data centers, communication networks, and commercial and industrial facilities. Tom is a member of several professional organizations including the InterNational Electrical Testing Association (NETA), Institute of Electrical and Electronics Engineering (IEEE), and National Electrical Contractors Association (NECA).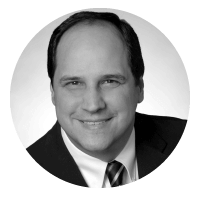 Peter Panfil
Peter Panfil is vice president of global power for Vertiv. Peter has nearly 38 years of experience in embedded controls and power. He works to apply the latest power and control technology to industry-proven and emerging topologies to provide the highest availability and highest efficiency systems for business-critical applications. Additionally, Peter partners with customer groups to incorporate industry trends into new product development. In 1994, he began his career with the company and held several managerial positions including vice president of engineering and vice president and general manager of AC power before becoming vice president of global power.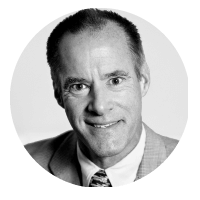 Jack Pouchet
Jack Pouchet is the vice president of market development at Vertiv. Based in Southern California, Jack works closely with major OEMs, large data center owners and operators, and leading mission-critical engineering firms to help improve day-to-day business and operational efficiencies while ensuring reliability, resiliency, and availability. Jack brings more than 20 years of related OEM power supply, power generation, distribution, and power product sales and marketing experience to Vertiv, giving him a unique end-to-end perspective of the entire AC and DC power path.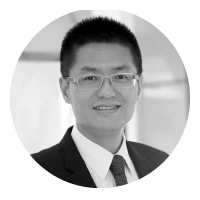 Jun Michael Tian
Jun Michael Tian is senior director of marketing for Greater China, focusing on analyzing market trends, understanding customer needs and consulting on products. He has 18 years of experience in the data center field. He joined the company as UPS R&D engineer, advancing to positions of increasing responsibility. Michael holds a bachelor's degree in electric systems and a master's degree in power electronics from Tsinghua University (China Beijing). He also holds an EMBA from China Europe International Business School.

Jean-Baptiste Trollé
Jean-Baptiste Trollé is vice president of global industrial sales and marketing for Vertiv based in France. He started his career in sales and moved to product management. He subsequently joined the company through an acquisition, where he took on positions of increasing global responsibility. In 2013, he assumed leadership of the sales operations function before becoming vice president of global industrial sales and marketing.
Need to discuss critical requirements for your industry?
---
Never miss an offer
Join our mailing list to receive the latest product news and industry updates from Vertiv.