Stephen Liang
Chief Technology Officer ed Executive Vice President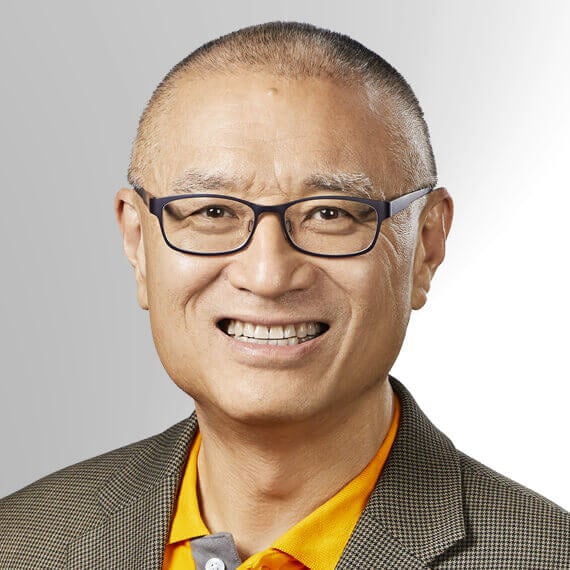 Stephen Liang, Chief Technology Officer & Executive Vice President, Vertiv. È responsabile dell'allineamento delle strategie e delle risorse tecnologiche dell'organizzazione, al fine di dare priorità alla voce dei clienti nell'ambito della ricerca e sviluppo (R&D) dei prodotti e delle attività globali di Vertiv; si occupa inoltre di dirigere le attività ingegneristiche e strategiche per le line of business delle grandi infrastrutture e delle soluzioni.
Stephen ha iniziato la sua carriera in Emerson nel 1994, dopo aver lavorato in Astec, un'azienda specializzata in soluzioni di alimentazione elettrica per i settori dell'informatica e delle telecomunicazioni. È stato Vice President of Manufacturing Operations nelle Filippine, per poi essere promosso Executive Vice President of Asian Operations nel 1998.
Nel 2001, con la promozione a Presidente di Emerson Network Power China, ha diretto la fusione di quattro organizzazioni e la migrazione delle strutture di produzione e di ricerca e sviluppo. Nel 2009 è diventato Presidente di Emerson Network Power Asia Pacific, con la responsabilità di tutte le attività del segmento Network Power nella regione Asia Pacifico, comprese Cina, India e Australia, responsabilità che ha mantenuto con il subentro del nuovo marchio Vertiv nel 2016. È stato nominato Chief Technology Officer nel 2020.
Stephen ha conseguito una laurea e un master in ingegneria meccanica presso il Massachusetts Institute of Technology.
---