Stephanie Gill
Chief Legal Counsel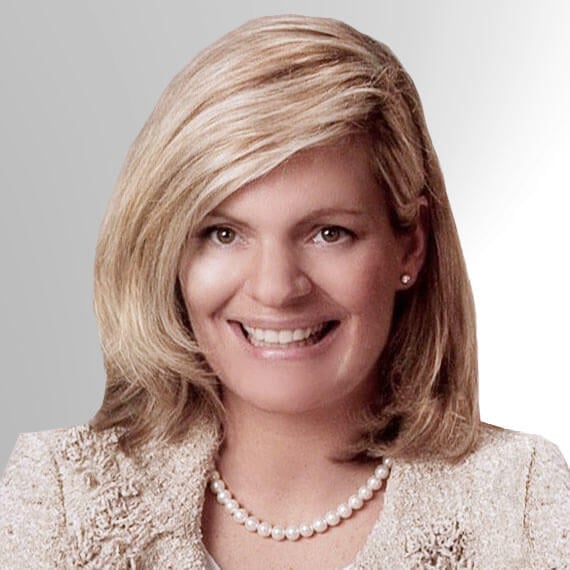 Stephanie Gill è Chief Legal Counsel di Vertiv. Le sue responsabilità comprendono lo sviluppo della strategia legale globale, la conformità aziendale e le funzioni normative.
Prima di entrare a far parte di Vertiv, Stephanie è stata vicepresidente, consigliere generale e segretaria aziendale di una società di prospezione e produzione quotata in borsa. Ha iniziato la sua carriera legale come collaboratrice nel gruppo aziendale al Jones Day. Successivamente è entrata a far parte di Buchanan Ingersoll & Rooney, dove è stata promossa al ruolo di partner, lavorando con varie società pubbliche e private nei settori delle telecomunicazioni, della sanità, del petrolio e gas e dello sviluppo immobiliare. Il suo studio si è concentrato principalmente sulle fusioni e le acquisizioni, la conformità alla legge federale sui titoli, le operazioni di finanza straordinaria e la retribuzione dei dirigenti. Durante il periodo di frequentazione della scuola di diritto, Stephanie ha anche lavorato come impiegata legale presso l'Onorevole Judith Fitzgerald del Tribunale fallimentare degli Stati Uniti per il Distretto occidentale della Pennsylvania.
Stephanie ha conseguito una laurea con lode alla Wharton School of Business dell'Università della Pennsylvania con un master in economia e una specializzazione in contabilità. Ha conseguito una laurea con lode presso la Dickinson School of Law dell'Università di Penn State, dove è stata caporedattrice di The Law Review e membro della Woolsack Honor Society. Lei e suo marito hanno tre figli e amano viaggiare ed esplorare la natura.
---