Familia de productos
Liebert PCW, Chilled Water Room Cooling Unit
Liebert PCW is the ideal chilled water cooling unit, providing an efficient solution for data center and server room air conditioning. This water cooling system is available in a wide variety of configurations and capacities, ranging from 25 to 220 kW
Familia de productos
Liebert PCW, Chilled Water Room Cooling Unit
Liebert PCW is the ideal chilled water cooling unit, providing an efficient solution for data center and server room air conditioning. This water cooling system is available in a wide variety of configurations and capacities, ranging from 25 to 220 kW
Resulta ideal para:
Banca, finanzas y seguros
Broadcast (transmisión por radio y/o TV) y entretenimiento
Construcción e ingeniería
Centro de datos/Coubicación/Hosting
Gobierno
Manufactura
Telecomunicaciones
Transporte
Liebert PCW is the ideal chilled water cooling unit, providing an efficient solution for data center and server room air conditioning. This water cooling system is available in a wide variety of configurations and capacities, ranging from 25 to 220 kW
Beneficios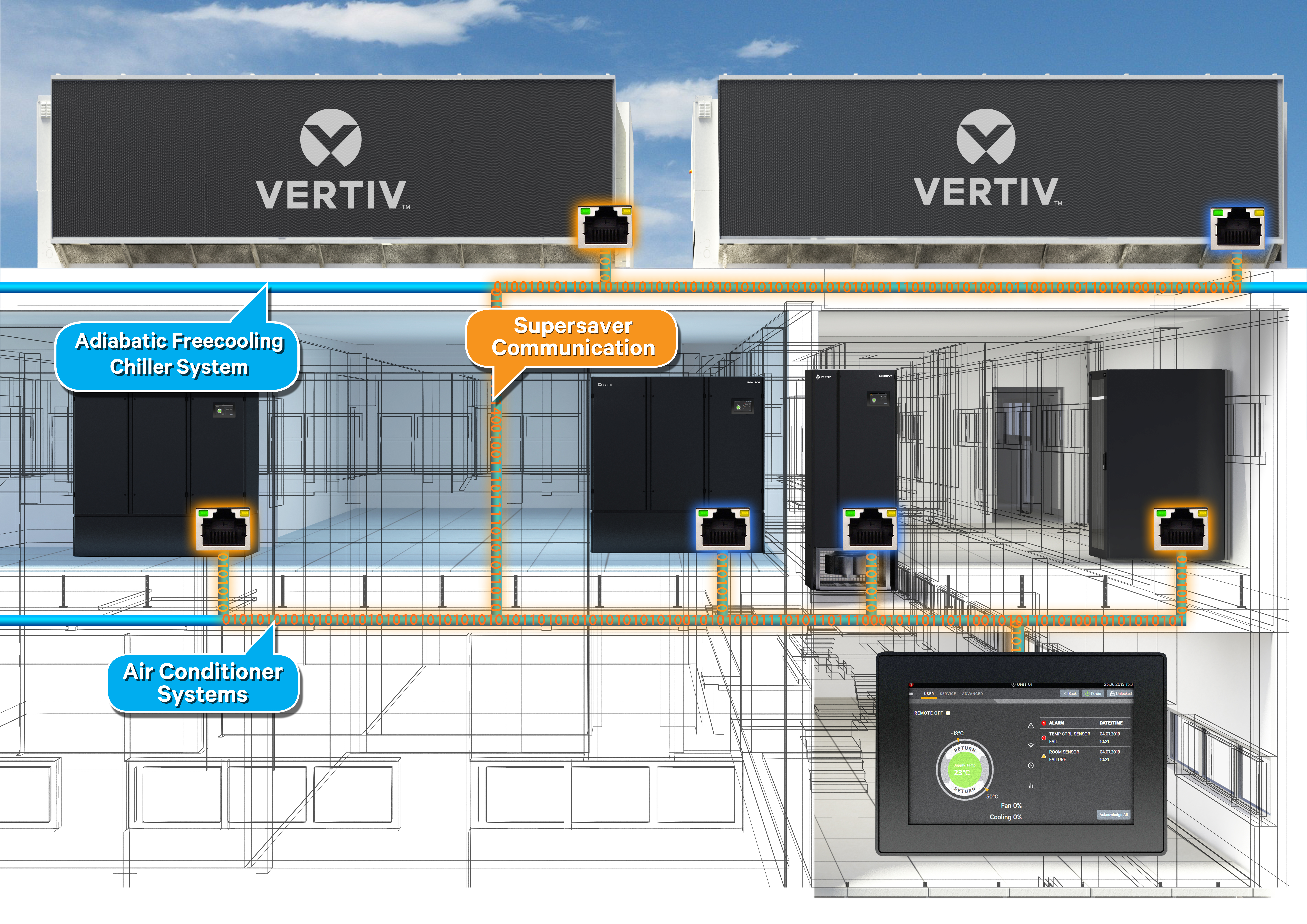 The high chilled water delta T version is available to maximize freecooling operation, as well as granting a proper supply air temperature to the servers.The design considers a water regime of 20°C / 32°C
Save up to 65% in energy efficiency: Liebert PCW is the highest performing floor mount chilled water unit in its range
Suitable for all data center environments, as a result of a wide range of configurations meeting any customer requirements
Simplified installation regardless of the selected configuration
Cloud-ready: Liebert PCW is ideal for data centers facing the load and temperature variations caused by Cloud computing
Características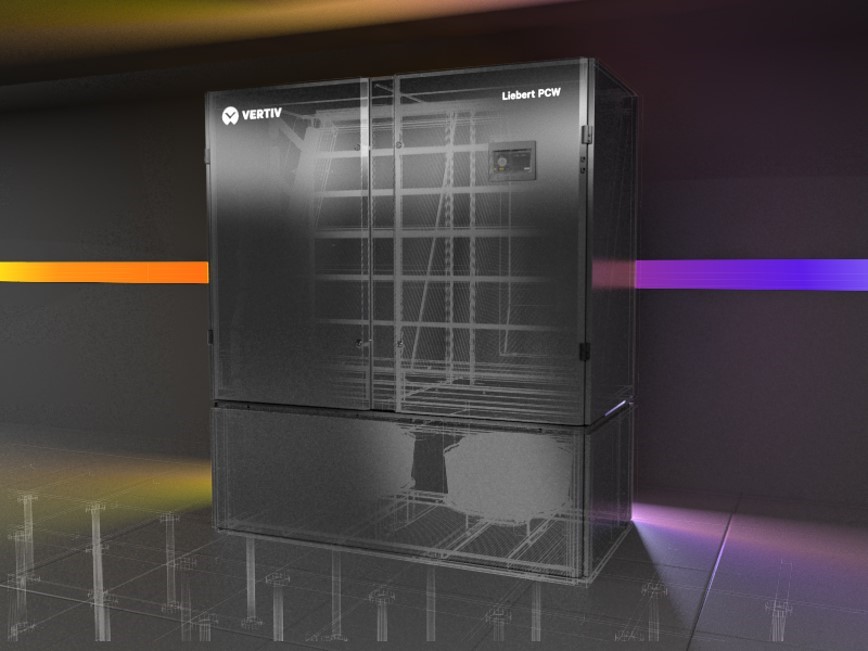 EC Fan 2.0: At the heart of Liebert PCW are the EC fans, to dramatically reduce the noise level produced during operation while significantly increasing unit efficiency
Unit Inner Aeraulic Design: Cutting-edge design for the coil and the electrical panel, places Liebert PCW at the forefront of precision cooling for data centers
Efficient Humidification Technology: To maintain the moisture content in the atmosphere the Liebert® PCW has an ultrasonic humidifer. If preferred infrared or electrode humidifiers are two efficient, available, alternatives
VertivTM ICOMTM Control: Smart mode is a unique control algorithm developed for SmartAisleTM application (Cold Aisle containment) to dynamically adjust the airflow and cooling provided to match the needs of the servers eliminating the need to overcool your facility
Ultimate Solution: Liebert PCW combines with Liebert® AFC adiabatic freecooling chillers to provide optimum efficiency to the entire Thermal Management system
Simplified Installation: Adjustable legs, fast electrical kit and water connection on demand allow for easy installation
* Para ver descargas específicas de modelos, debe ir a la página de producto específica del modelo al seleccionar el nombre del modelo en el gráfico de especificaciones arriba.
Encuentre el contacto de su región
Contactos de soporte de productos
USA
51
20149
Mostrando contactos para

Virginia,

20149,

USA
Cambiar
Vertiv (Liebert Services)
610 Executive Campus Drive
Westerville Ohio 43082
USA
Áreas de interés de producto:
Unidades de suministro ininterrumpido de energía (UPS), Distribución de energía, Gerenciamiento Térmico, Soluciones Integradas, Racks y contención
Vertiv Academy – Thermal Management Training
530 Westar Blvd
Westerville Ohio 43082
USA
Áreas de interés de producto:
Gerenciamiento Térmico