When latency becomes a real issue and milliseconds of downtime equals millions in lost revenue, you can rely on Vertiv for reliable mission critical Edge infrastructure.
When designing your data center, it is important to carefully select solutions that you can count on. This core product set will ensure your Edge data center is powered reliably and quickly from the beginning.
Need help selecting a solution?
Let us contact you or call us today!
or call +1.866.277.1924
Begin with the Rack
A globally available rack with tool-less features throughout for speedy deployments.
2.5" more usable depth than similar racks
Premium global rack solution
Supports high-density architectures
Standard sizes w/ TAA & shock packaging options
Tool-less top and side panels
Comprehensive range of accessories
Get Brochure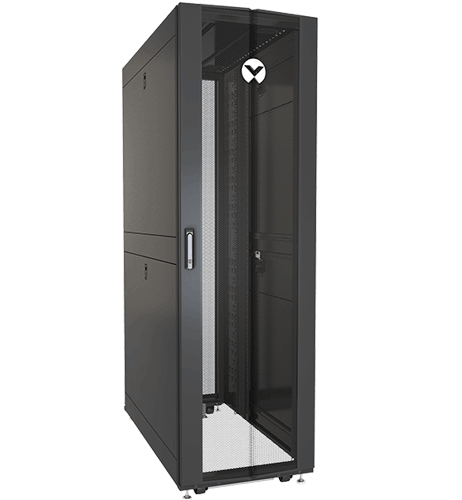 Power Your Equipment
Power perfectly configured for your IT application
60°C working ambient variants for high temperature environments
Compact size to install in tight spaces
Color-coded U-Lock system to secure power cords and avoid accidental disconnections
Reduces energy costs while increasing efficiency
3-year warranty, 5-year warranty if registered after purchase
Get Brochure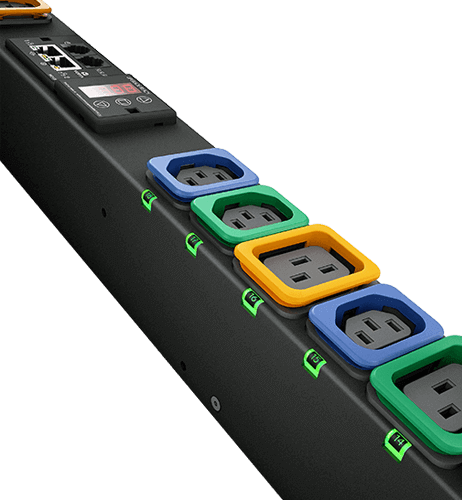 Ensure Reliable Power
High Performance Line Interactive UPS for Network Power Protection
800VA to 5kVA
Scalable runtime with matching external battery packs
Rack/Tower convertible (compact 2U design)
0.9 output power factor
SNMP communication option
Controllable outlets and LCD screen
Full range of accessories and services
Get Brochure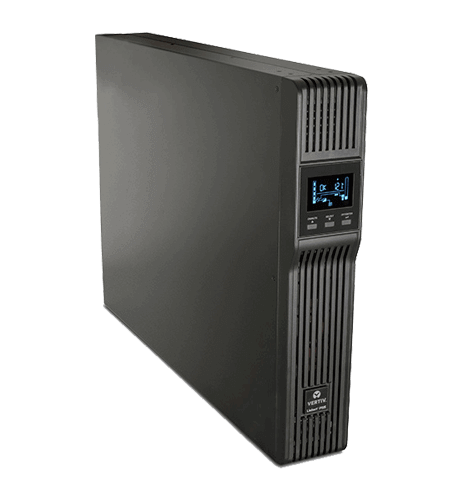 Advanced AVR line-Interactive UPS with LCD Display
, 2U Rackmount / Tower
See the Big Picture
Do more than just manage your critical infrastructure - make it work smarter in an intelligent ecosystem.
Enabled by the cloud, Vertiv Intelligence transforms how customers manage their critical infrastructure and IT operations. Assure your data center can meet the IoT demands and support business growth with secure and flexible cloud-based management.

With Vertiv Intelligence you can:
Easily connect to remote locations and closets
See simplified performance data, status, alerts and alarms via mobile app
Leverage intelligent infrastructure at the device level
Access advanced knowledge for predictive analytics and proactive alerts
Track and manage all service engagements
Apply machine learning and artificial intelligence (AI) to transform operations from current state to future state