Avocent Core Insight Embedded Management Systems
Enterprise-ready open source firmware stack.
Eliminates restrictions of black-box solutions.
Flexible and scalable design puts you in control.
Mitigates risks against firmware exploits and attacks.
Introducing Avocent Core Insight™
Avocent Core Insight (ACI) enables your engineers to build secure, scalable, leading-edge embedded management systems for any device. ACI is engineered for maximum control and flexibility of your design and implementation. Developers can choose to add advanced ACI application modules to an existing firmware stack, download and build on the latest ACI open source firmware, or subscribe to an enterprise-ready ACI bundle with premium support.
Whatever your choice, you'll have complete control to develop and implement the latest embedded technologies allowing your organization to architect the best solutions for your customers.
Bridging the Gap
Get the DataSheet
ACI Cyberhardening
What is a BMC?
Contact Me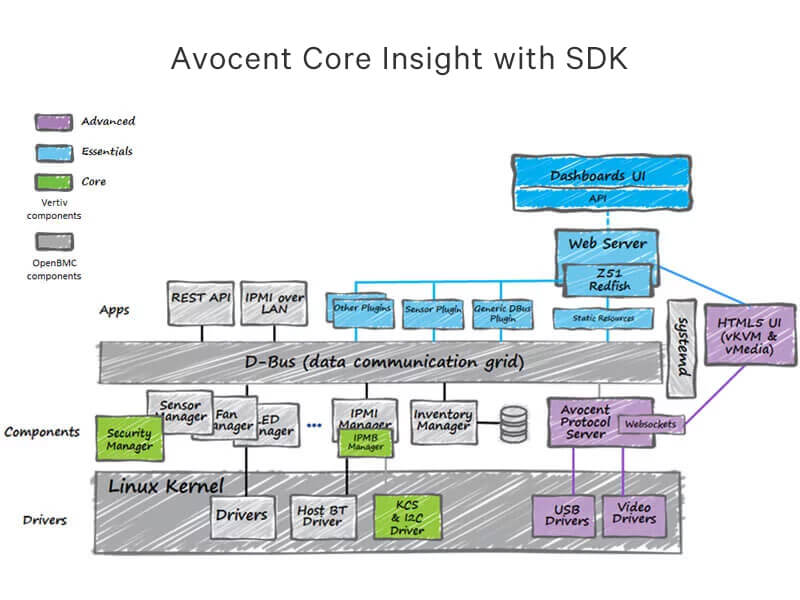 ---