null
×
Cookies Settings
These cookies are essential to ensure the correct functioning of the website, to allow you to register/login and access reserved features, and to allow us to monitor the security of the website and improve operating performance, for example, by storing your preferences to enhance your subsequent visits.
These cookies allow us to collect and analyze traffic and use of the website on an anonymous basis and to understand and improve how visitors use the website, including which pages and products are viewed most frequently. These cookies are not strictly necessary for the website to work but will provide you a better browsing experience.
These cookies allow us to track your navigation of the website to create profiles of your tastes, habits, choices, etc., to send you promotional messages targeted to your preferences. Refusal of these cookies will not affect the proper functioning of the website but will prevent us from being able to send your promotional messages targeted to your preferences.
x
By clicking "Accept All", you agree to the storing of cookies on your device to enhance site navigation, analyze site usage, and assist in our marketing efforts.
Computer and IoT
Power protection and battery backup for computer systems, office equipment, Point-of-Sale, networking, and other electronics.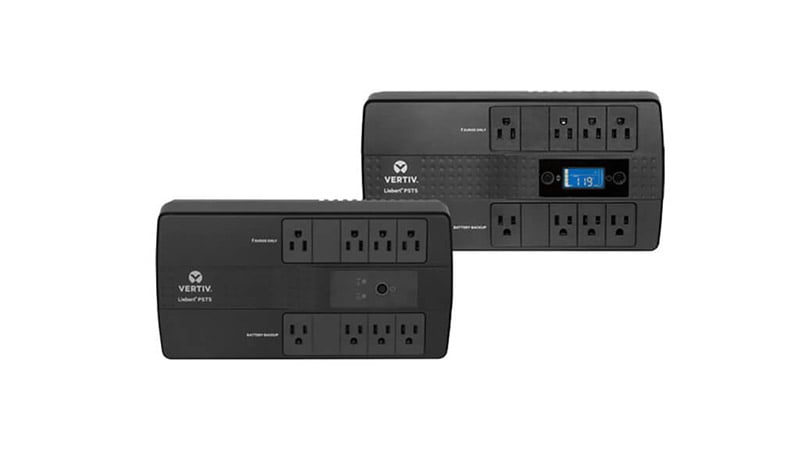 Liebert® PST5
The Vertiv™ Liebert® PST5 is an offline UPS technology that provides power backup protection for desktop computers, gaming consoles, workstations, wireless networks and routers, surveillance systems and other electronics.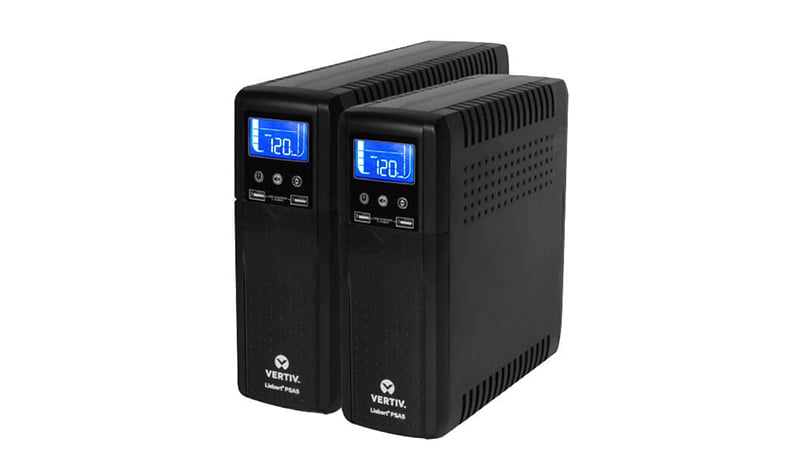 Liebert® PSA5
The Vertiv™ Liebert® PSA5 UPS is an economical, line-interactive UPS battery backup technology designed with the features you need for reliable power protection for small/home office computers, network gear, and home entertainment equipment.
---
Never miss an offer
Join our mailing list to receive the latest product news and industry updates from Vertiv.