Vertiv Procurement helps Vertiv achieve its goals by awarding contracts and managing supplier relationships that deliver high quality, technically excellent, affordable products, delivered on time.
Vertiv will "buy smart," meaning all of Vertiv's requirements for products and services will be managed and bought through a single procurement organization and strategy, to ensure that Vertiv maximizes its global leverage to create competitive advantage for our customers.
Vertiv Procurement reviews its sourcing strategies through an ongoing, structured process. Please complete the form below to be introduced into this process. If Vertiv's Procurement team identifies relevant opportunities, you may be contacted.
"Vertiv Procurement integrates strategic and tactical sourcing through a world-class supply chain, building strategic supplier relationships and enabling the delivery of superior solutions to our customers."
Mike Kitson
Chief Procurement Officer
Supplier Guidelines
Vertiv's suppliers are an integral part of helping Vertiv to be the "Architects of Continuity." Suppliers:
Are recognized as industry leaders
Have engaged, top-level management who focus on improving customer value
Actively support all Vertiv quality requirements and standards
Demonstrate a commitment to superior customer service through the application of performance metrics
Employ a continuous improvement philosophy for cost, quality, and delivery
Have a track record of innovation for product technology, manufacturing processes, and business processes
Actively pursue year-over-year cost savings
Possess an excellent environmental and safety record
Conduct business with the highest ethical standards
Comply with all laws and regulations, including but not limited to laws relating to bribery, child labor, human trafficking and slavery, the environment, and supply chain transparency
Ethics and Conduct
Vertiv expects its suppliers to project Vertiv's values and principles, to stay current with technology, to act with integrity, and to treat people and the environment with respect. These actions reflect Vertiv's priorities. In this way, we partner with only the highest caliber suppliers that demonstrate social and environmental responsibility and a commitment to fairness and honesty.
Vertiv has established a Supplier Code of Conduct, which is published under Ethics and Compliance, and we expect each supplier to adhere to the principles detailed in that Supplier Code of Conduct. Vertiv may discontinue its relationship with a supplier that fails to comply with the Supplier Code of Conduct or local laws or regulations.
Regulatory Requests
Vertiv has partnered with Assent Compliance to gather critical supply chain data, including product full materials disclosures, certificates of product compliance, conflict minerals disclosures, human trafficking disclosures, code of conduct certifications, and similar information.
Assent Compliance is authorized by Vertiv to collect this important information as indicated in the Letter of Authorization. Suppliers are expected to respond to all requests from Assent Compliance within the provided deadlines. Vertiv may discontinue its relationship with a supplier that fails to respond to regulatory requests.
For helpful training resources and additional information, please visit Assent University. If you require further assistance, please contact Vertiv or Assent Compliance.
Quality Standards
Product and service quality is the single most important aspect of our supplier relationships. All direct materials suppliers are required to comply with Vertiv's quality standards, which are in Vertiv's Supplier Quality Manual. All direct materials suppliers must sign a quality agreement as a precondition for supplying goods or services to Vertiv and may be subject to in person audits.
Authority to Commit Expenditure
The commercial interface with all suppliers is owned by Vertiv Procurement. All commitments to award business and spend money with a supplier can only be made in writing by a member of Vertiv Procurement. Suppliers must only agree to terms and conditions of trade with Vertiv Procurement.
Suppliers must first obtain a Purchase Order prior to undertaking any work for or providing any products or services to Vertiv.
Contacting Vertiv
Current suppliers wishing to engage with Vertiv or requiring assistance may work with existing procurement contacts or through our Procurement Helpdesk. Vertiv's purchase orders contain billing instructions, and suppliers may direct invoicing and payment inquiries to the buyer listed on the purchase order.
Employee privacy is important to Vertiv, communication and requests to attend supplier-related exhibitions and roadshows must be through Vertiv Procurement.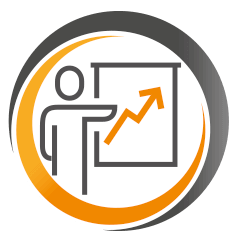 Doing Business with Vertiv
Here are links to important Vertiv supplier resources and communication portals.
Apply to Become a Vertiv Supplier
---