null

Vertiv Continuing Education (CE) Program
Vertiv Continuing Education Sessions Program
As the critical infrastructure continues to advance, we want you help you stay connected. Get certified TODAY and be a part of the Continuing Education Sessions Program, a series of monthly education webinars led by subject matter experts from Vertiv. Our one-hour webinars are FREE and available for Continuing Education Units through Vertiv's accreditation with the International Accreditors of Continuing Education & Training (IACET).
WHY SHOULD YOU JOIN?
Keep up to date on the latest trends and advancements in critical infrastructure.

The chance to discuss the best practices on favored topics from the data center to network's edge, covering AC Power, Thermal Management, IT Solutions, Service & Regulations and more.

Gain the knowledge you need to help you excel in your career.
IT'S EASY AS
1

,

2

,

3

1 | Participate in Session

2 | Complete Assessment

3 | Download Certificate
Upcoming Events
CEU292: Exploring Rear Door Heat Exchangers for High Density IT Spaces
Discover the essential principles and technologies behind rear-door cooling solutions for high-density IT environments in this presentation. This session will explore market drivers and density trends, review various cooling technologies, and guide you on when to employ passive or active rear door heat exchangers. Additionally, understand the crucial role of coolant distribution units (CDUs) in achieving peak effectiveness in current and future data center deployments.
Presenter: Russ Hoppes
Thursday, October 19th, 2023
12:00-1:00 PM EST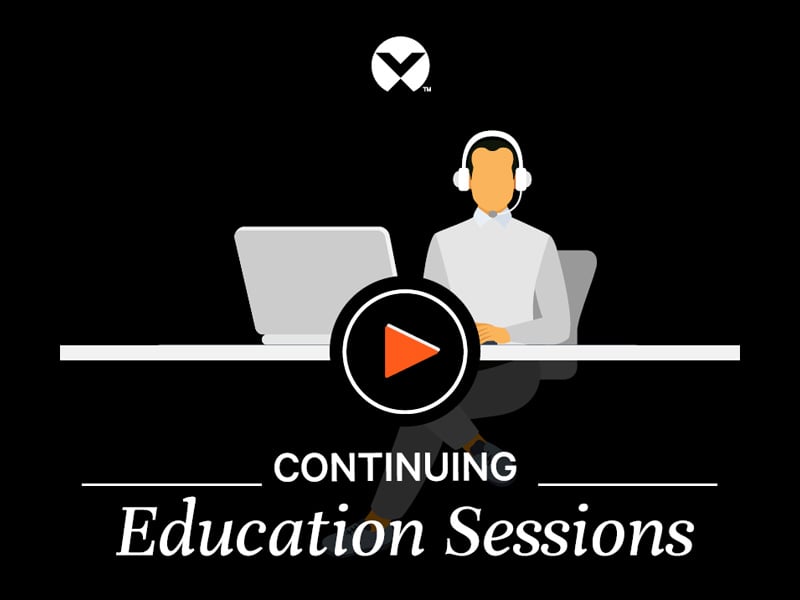 Missed a session? We've got you covered! Our past CEU sessions listed below are available on-demand for a year, located in our Vertiv Learning platform. Once you have gained access to Vertiv Learning, you can browse our available course catalog. When enrolled in a CEU course, participants will watch a video presentation, complete an assessment and then download a certificate.
For access to Vertiv Learning, click on the button to submit an account creation request. Login instructions will be provided within 72 hours. To see a complete list of courses available on-demand, search CEU.

---
Never miss an offer
Join our mailing list to receive the latest product news and industry updates from Vertiv.