Liebert® EXL S1 UPS product line now available in additional capacities for colocation and data center
Columbus, Ohio [Dec. 12, 2017] – Vertiv, formerly Emerson Network Power, today announced an extension of its Liebert® EXL S1 line of uninterruptible power supply (UPS) systems, adding 625, 750 and 800 kVA ratings designed for data centers and colocation facilities seeking to scale in smaller modules. The new systems are available now in North America, complementing the 1000, 1100 and 1200 kVA ratings. In Europe, Middle East and Africa, the Liebert EXL S1 is offered in 11 ratings, ranging from 100 to 1200 kVA.
With a compact footprint up to 54 percent smaller than competitive models, and industry-leading power per square foot, the transformer-free Liebert EXL S1 now supports a wider range of capacities and data center requirements with a reliable, flexible and efficient power system.
"In today's evolving IT environments, where every square foot is a potential source of revenue, optimization is as important as availability," said Franco Costa, vice president and general manager, power, for Vertiv. "With this extension of our Liebert EXL S1 UPS line, we are able to deliver a wider range of reliable, efficient solutions to customers who strive to optimize their infrastructure and operations."
The Liebert EXL S1 also delivers the high efficiency – up to 99 percent – expected of a transformer-free UPS system. Various input/output options add flexibility and reduce capital and installation costs. As with previous models, customers can parallel up to eight separate units intelligently, optimizing performance by sharing loads across the system.
The system's touchscreen interface offers status at a glance, customizable views and multiple security options, and intelligent controls ensure seamless integration with multiple Vertiv and third-party building management and data center infrastructure management systems. All sizes of the Liebert EXL S1 UPS are available with lithium ion battery options, Alber® battery monitoring and LIFE™ Services.
For more information on the Liebert EXL S1 and other UPS solutions from Vertiv, visit www.VertivCo.com.
About Vertiv
Vertiv designs, builds and services critical infrastructure that enables vital applications for data centers, communication networks and commercial and industrial facilities. Formerly Emerson Network Power, Vertiv supports today's growing mobile and cloud computing markets with a portfolio of power, thermal and infrastructure management solutions including the Chloride®, Liebert®, NetSure™ and Trellis™ brands. Sales in fiscal 2016 were $4.4 billion. For more information, visit VertivCo.com.
CONTACT:
Vince McMorrow
T +614 383 1622
E Vince.McMorrow@Fahlgren.com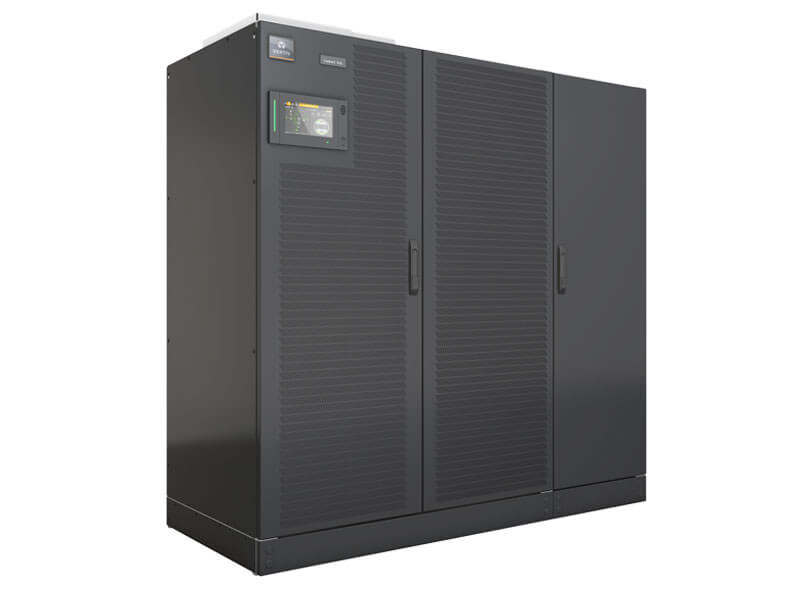 ---