null

Home
The Modern Data Center
The Modern Data Center
How IT is Adapting to New Technologies and Hyper-Connectivity.
As 5G-fueled hyperconnectivity expands enterprise networks and moves data processing to the edge, technology leaders and engineers must reimagine the data center to stay in the race. But are businesses ready to transform?
Forbes Insights surveyed executives and data engineers across a range of industries for answers. Their perspectives highlight pressing issues facing organizations aiming to evolve:
Lack of readiness to upgrade the data center
Infrastructure challenges
Staffing changes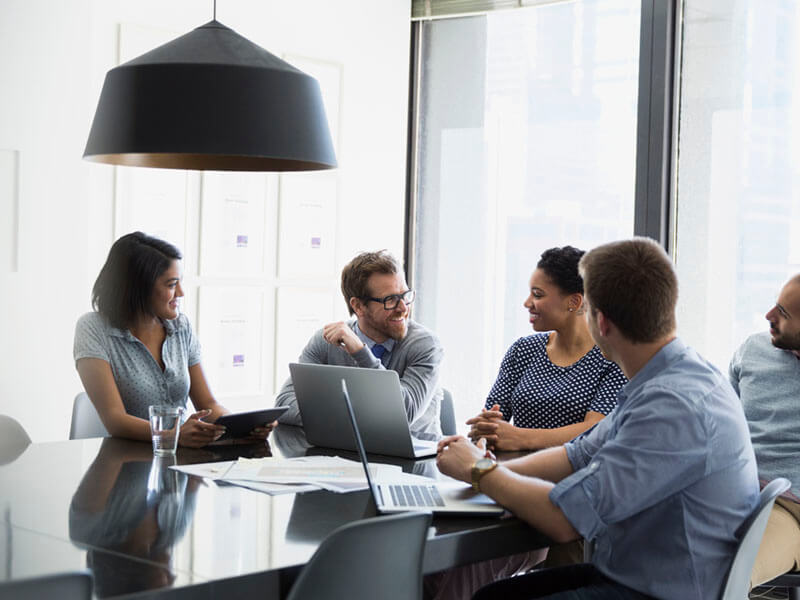 Readiness
How do organizations prepare?
To tap into a variety of cutting-edge opportunities—from 5G and data-producing devices like sensors and cameras to artificial intelligence, virtual reality and more—business leaders need to pursue major improvements across data infrastructure, computing capabilities and bandwidth.
However, Forbes Insights found that very few organizations are ready to rethink data center strategy and evolve their operations in the next five years. Just 11% of c-suite executives and 1% of engineers think their data centers are ahead of the curve and primed for higher data volumes. Most IT professionals say it's difficult enough to manage today's bandwidth needs. And yet, both leaders and engineers say bandwidth is at the very heart of future business success.
Commit across teams and identify goals.
Teams across planning, management and finance should take inventory of their challenges and pinpoint specific needs in evolving the organization's data center strategy.
Future data centers will inevitable require adequate processing power-locally, in the cloud and at the edge—to effectively manage new challenges around bandwidth, security and tools like AI, advanced analytics, 5G, edge computing and more. Decentralization—moving data, processing and resources away from the organization's local data center or corporate hub, out as far as edge devices. A decentralization approach may also involve shifting resources and focus.
29%
of leaders and engineers say their data centers meet current needs.
Source: Forbes Insights
"Enterprises are pushing their capacity out in order to provide better quality service. That's really the theme for the coming years: decentralized compute-or the ability to process and analyze data at the source or as close to the source as possible."

Martin Olsen, vice president, Global Edge and Integrated Solutions at Vertiv
Infrastructure
How do businesses manage a decentralized data center?
Data centers are already evolving from a centralized, locally operated infrastructure out to the cloud-using private cloud providers, colocation and more. As 5G enables hyperconnectivity, organizations will rely even more on edge devices in their data centers.
When more devices and users enter the network, new vulnerabilities and threats emerge. As traffic grows, meeting bandwidth demands gets more difficult. Adding these remotely managed devices and edge processing to an organization's data center means significantly more infrastructure management tasks and a whole set of problems to solve.
32%
of leaders say more than 50% of their data centers will be self-healing by 2025
Source: Forbes Insights
Self-configuring and self-healing devices
Self-configuring or self-healing computing devices feature infrastructure that allows for real-time maintenance, configuration and issue resolution, enabling data centers to adapt to dynamic, remote environments. Examples could include edge devices situated in data closets in retail shops or on lampposts in smart cities.
Ultimately, this capability could reduce workload for engineers, enable IT staff to focus on other areas and address an array of technical pain point. Forbes Insights research suggests that some leaders are catching on to these solutions-incorporating smart infrastructure into their data center plans.
"Self-healing infrastructure are types of technologies that enable an IT team to do a better job in providing a robust and resilient service to their sort of internal stakeholders."

Jooris Poort, CEO, Rescale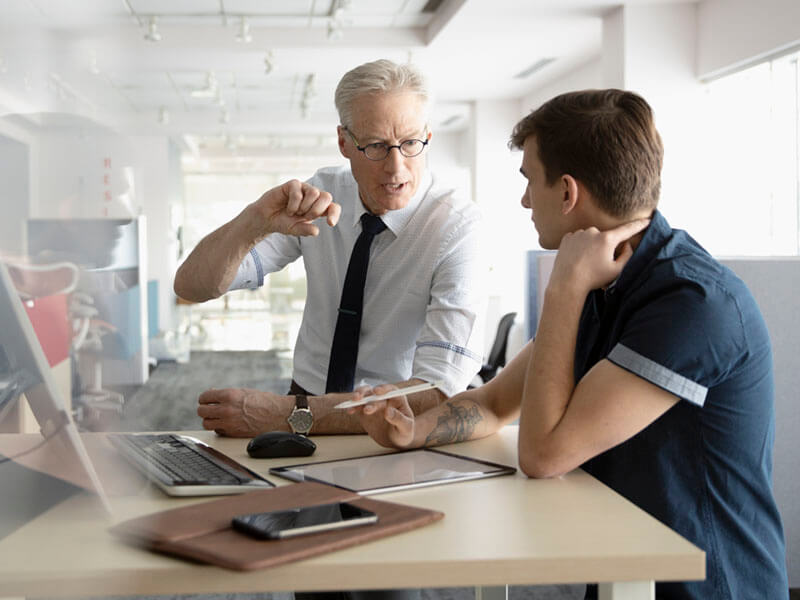 Talent & Resources
How will leaders and engineers adapt?
Recent research by Vertiv reports that organizations could lose up to 16% of their infrastructure workforce in the next five years. This raises a critical issue: companies face a brain drain as they aim to adapt the data center to disruptive forces. Developing solutions-across security, bandwidth, processing power and more—while helping internal talent build fluency in evolving environments and unfamiliar tech—will be essential as data centers change.
As current staff adapts, managing the various technical and hardware components of the new data center is something few enterprises can manage independently. The speed of change leaves most IT organizations without the expertise or talent available to handle complexities ranging from processing power to energy management.
Cultivate new skills and partnerships
As roles evolve and teams change, additional training, certifications, expertise and resources are required. Since configuration and management data center infrastructure will become more automated, engineers might consider seeking new skills. Forbes Insights finds that engineers are already aiming to preserve their value in a variety of ways-from interacting with cloud providers to working with more lines of business.
Retooling data centers to handle the 5G-powered data landscape and the flood of information from edge devices will require tapping the expertise of cloud and edge providers. These partnerships will help organizations refine the data center strategy.
74%
of leaders believe staffing will be reduced or handled by external cloud or edge service providers
Source: Forbes Insights
"Most IT skill sets are probably moving up the stack with automation software that handles a lot of these capabilities. But that requires expertise to be able to deploy and maintain for a large enterprise. Whether you call it retraining or re-skilling, it's critically important to be familiar with the latest IT capabilities."

Jooris Poort, CEO, Rescale
The data center must evolve with the pace of technology
To understand the current data center landscape and what's changing-and to pinpoint the challenges and solutions available to IT leaders as they rethink their dtaa centers-Forbes Insights surveyed 150 senior IT executives and data center managers for their perspectives on the future of the data center.
Download the Report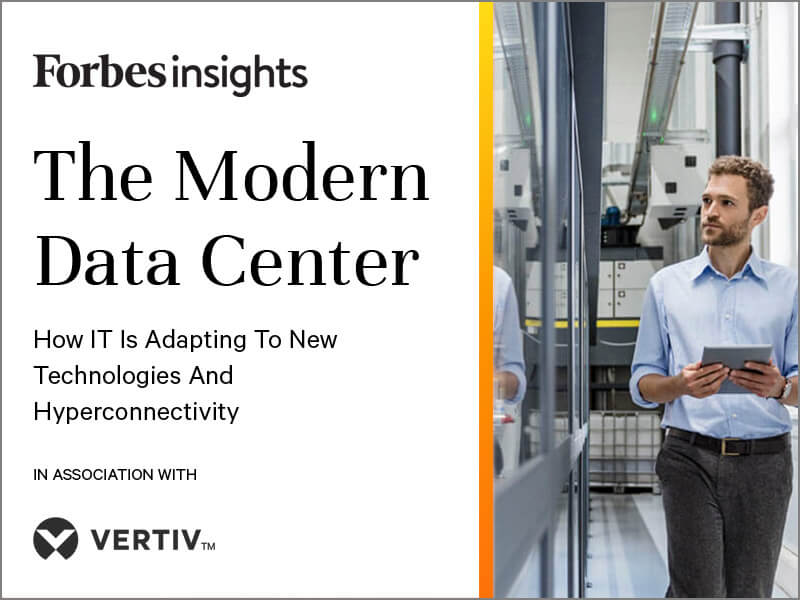 ---
Never miss an offer
Join our mailing list to receive the latest product news and industry updates from Vertiv.