The strategic importance of small IT spaces is increasing for many companies, and driving company revenue. Investment in small space IT equipment has risen in the last two years, but cooling and monitoring these spaces can be difficult challenges, according to Vertiv research.
CHALLENGES TO ADDING COOLING CAPACITY

Do you want to
Mount In the white space?
Mount on the wall?
Mount in the ceiling?

HOW TO
REJECT HEAT?
Do you want to
Install outdoor condenser?
Use existing chilled water loop?
Use existing cooling tower loop?

HOW TO
MONITOR?
Do you want to
Monitor remotely or locally?
Monitor through a BMS?
Assign alarms to technicians and follow troubleshooting workflows?
OPTIONS FOR MEETING THOSE CHALLENGES

Ceiling

Floor

Wall

Row

Outdoor Air Cooled

Chilled Water

Water / Glycol

Mobile Devices

Desktop / Laptop

BMS
Find The Right Combination Of Options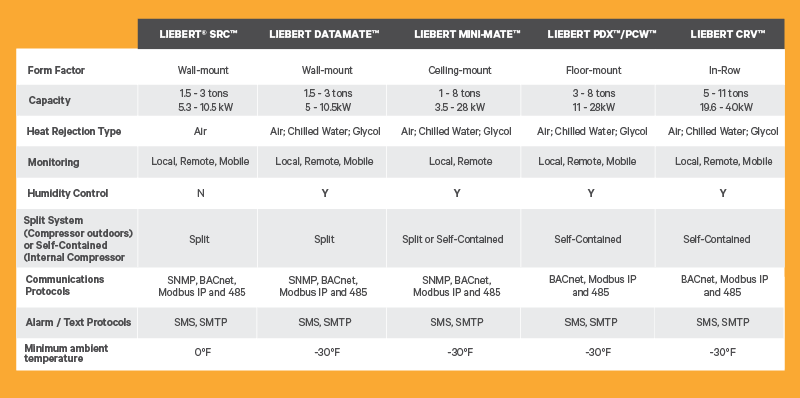 LEARN MORE ABOUT INNOVATIONS IN SMALL SPACE COOLING, VISIT: VertivCo.com
---