The 5G rollout globally is poised to transform life as we know it, both for consumers, businesses, and governments. Much of the action will take place in and around the world's cities, where growing populations, resource constraints, climate change imperatives, and governments' desire to optimize service delivery will usher in a renaissance of technology-driven development.
Consumers will live in smart cities and use technology to streamline daily activities, from managing their homes to navigating public spaces and transportation. Similarly, industries will use smart factories to produce goods using real-time data from connected devices, automated processes, and robotics. To make this vision a reality, however, cities need a different type of telecommunications infrastructure – one where cell sites are ubiquitously placed to provide the high-speed, constant connectivity behind these intelligent services.
Getting Ready for an Era of Constant Connectivity—Everywhere
5G will enable the delivery of digital services almost everywhere, by enabling:
100X: Processing speeds that are faster than LTE
100X: more connections than 4G
<1 millisecond: Latency
99.999%: Guaranteed reliability
Smart city applications include air quality and water, lighting, parking, traffic, and waste management.
Solving the Challenges of Setting Up 5G Cell Sites
Rectifiers at cell sites convert AC to DC power, which is used by telecommunications devices to, in concert with batteries, enable remote radios and ensure 99.999 percent availability. Thus, these rectifiers play a vital role in enabling connectivity for new applications relying on 5G technology. Given space constraints atop cell towers and highly congested urban areas, remote radios, outdoor rectifiers, and batteries must have a small form factor.
1. Cell sites need to be placed in small, often hard-to-reach spaces: Telecommunications providers are deploying outdoor rectifiers on poles, rooftops, and towers. That means the solutions they implement must be small of size and easy to implement.
Vertiv NetSure IPE has a high-density design in a small 400 x 300 x 62 mm package, meaning that it can be placed in a variety of space-constrained environments and is less obtrusive visually. For comparison's sake, a standard ream of A4 paper is about 300 x 210 x 55 mm. Meanwhile, Bluetooth connectivity provides reach of up to 10 meters, so that technicians can adjust settings remotely using their mobile devices.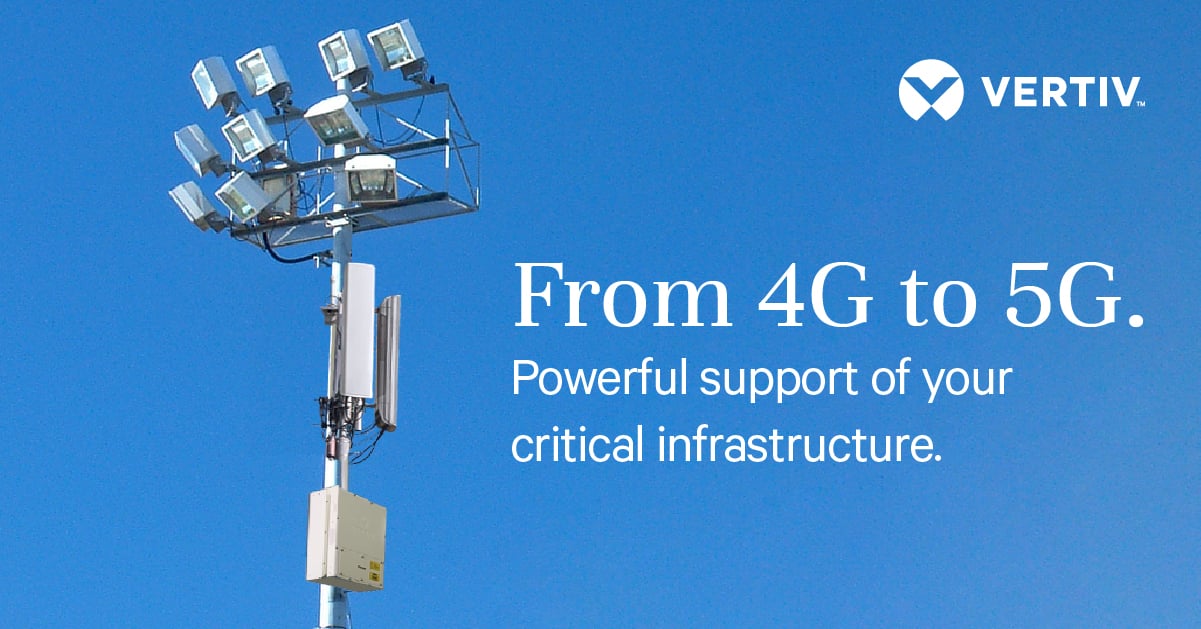 2. Outdoor DC power supplies must be ruggedized for harsh weather: Outdoor rectifiers must be able to withstand heat, humidity, and oter weather conditions day in and day out, without harming power supply.
Vertiv NetSure IPE is IP65-rated to perform in harsh conditions, ranging from -40°C to 75°C. As a result, it can be used globally in a wide range of environmental conditions. With fanless operation, this rectifier and backup solution is also extremely well-suited for residential areas, as it provides silent performance.
3. Outdoor rectifiers must offer extreme reliability: Connected services such as smart transportation require constant network uptime. Thus, it's important that outdoor rectifiers provide the power that cell sites require amidst constantly changing capacity needs and load conditions.
Vertiv NetSure IPE is a maintenance-free solution that delivers long-lasting lithium-ion battery backup support, as well as remote monitoring capabilities, to keep 5G networks up and running in every condition.
4. Telecommunication providers need to deploy 5G rapidly: The 5G race is on and competition between operators is fierce. The world is hungry for the increased bandwidth and faster data speeds that 5G promises to deliver. Operators need to get their 5G networks up and running quickly to capitalize on this opportunity and keep rollout costs down. A unique service panel provides fast access to fuses and cable terminals, also making it seamless to maintain. With versatile mounting options, quick cable connectors, the front access panel, and Bluetooth communication, it's easy to rapidly install the Vertiv NetSure IPE outdoor rectifier.
5. Operators want to implement an energy-efficient solution: 5G remote radio heads need more power. However, the voltage drops and power losses from the base of a tower to the remote radios on top can be substantial. Vertiv NetSure IPE can be installed close to remote radio heads, minimizing the voltage drop and improving network energy efficiency. Both the rectifier and battery use natural convection cooling, without need for an external cooling device, and the rectifier operates with 96.3 percent peak energy efficiency, reducing energy use and costs.
How Customers Are Using Vertiv NetSure IPE Now
Vertiv NetSure IPE can be flexibly deployed to meet different business needs. For example, one telecommunications provider implemented a new 5G remote radio head solution with a competitor's rectifier that was unable to handle the startup current and ultimately failed. Vertiv NetSure IPE, which uses a higher-rated output fuse, was able to support the higher current with ease.
Similarly, another operator has chosen Vertiv NetSure IPE to support a country-wide rollout of 5G sites. The operator will be deploying three remote radio heads at each tower location with an outdoor rectifier and 50 Ah battery with dedicated monitoring for each radio to ensure its 5G network is always on. Use of quick cable connectors and Bluetooth communication is also helping to speed up deployment.
Conclusion
As telecommunication providers plan and accelerate 5G rollouts, they will need to consider a wide array of issues to set up and manage cell sites. Vertiv™ NetSure&tradea; IPE provides the reliable DC power, battery backup, and remote monitoring capabilities these operators need to enable new 5G applications. Small, rugged, and high-performance, Vertiv NetSure IPE is the outdoor rectifier that telecommunications companies will rely on to keep 5G networks up and running in the harshest of conditions, wherever they're located in the world.
Learn more about Vertiv™ NetSure™ IPE
The NetSure IPE Series is currently available in Asia, EMEA and LATAM. Coming soon to North America.
---