{"IsDifferent":true,"HomePageUrl":null,"PageDoesNotExist":false,"UrlForCurrentLanguage":"/en-us/campaigns/vertiv-liebert-xdu/","IsStartPage":false,"CountryCode":"GBR","LanguageCode":"en-GB"}
Solve Problems Before They Start
Solve Problems Before They Start
The Vertiv™ Liebert® XDU, our next generation of liquid cooling technology, is designed to seamlessly fit into your IT environment, engineered to reliably and efficiently manage your high-density thermal loads.
Designed to support liquid cooling within high density environments, the Liebert® XDU Coolant Distribution Units are suitable for chip & rear door cooling applications that offer easy, cost-effective deployment in any data center. The Liebert XDU family offers systems that operate with/without facility water, allowing you to tap into the benefits of liquid-cooled servers to more efficiently support higher rack densities without incurring the costs of major infrastructure changes.
What are the benefits and features of the Liebert XDU
Click the buttons below to learn its features.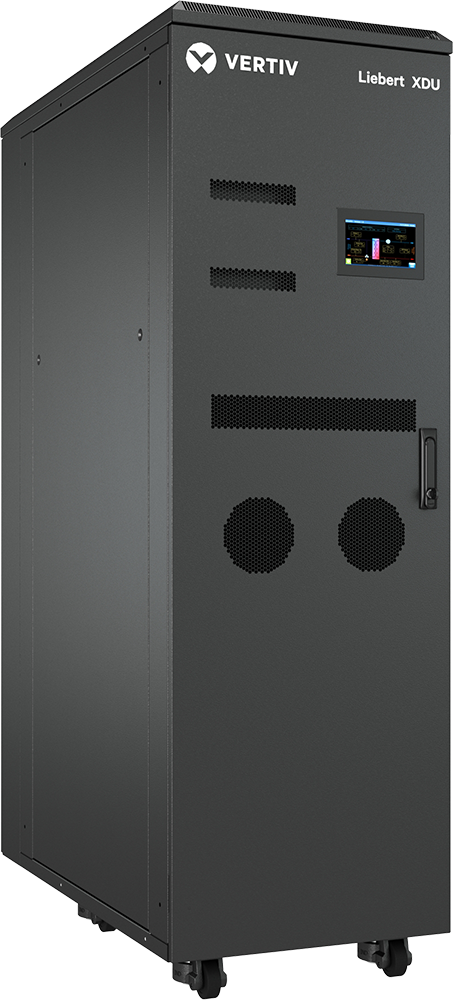 Supports rear-door heat exchange, or Direct Contact Liquid Cooling to manage power-dense hot spots up to 450 kW or 1368kw of heat
Compact Footprint allows for either end of row or perimeter placement
Local Touchscreen Display provides real time visibility and advanced monitoring, and alerts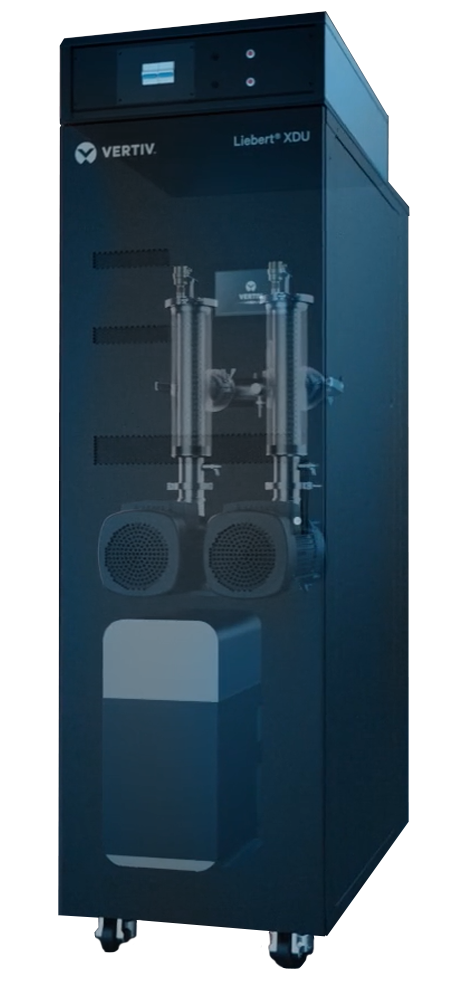 Coolant Distribution Unit (CDU) features an innovative, stainless steel fluids circuit design to provide essential separation of the primary facility water from the ITE heat load
Built in 50-Micron Filtration Unit keeps the secondary fluid network free from debris and contaminants
Redundancy: N+N pumps, inverters, expansion vessels, pressure & temperature sensors for built-in redundancy
Dual Power Feed (optional)
Contact Us
Fill out our form and we will contact you to discuss your liquid cooling needs.
Thank you! Submission has been successfully sent.
---
Never miss an offer
Join our mailing list to receive the latest product news and industry updates from Vertiv.