{"IsDifferent":true,"HomePageUrl":null,"PageDoesNotExist":false,"UrlForCurrentLanguage":"/en-us/about/news-and-insights/articles/white-papers/understanding-liquid-cooling-options-and-infrastructure-requirements-for-your-data-center/","IsStartPage":false,"CountryCode":"GBR","LanguageCode":"en-GB"}

Understanding Liquid Cooling Options and Infrastructure Requirements for Your Data Center
Understanding Liquid Cooling Options and Infrastructure Requirements for Your Data Center
As organizations adopt high-density racks for processing-intensive applications, liquid cooling is becoming inevitable.
Whether your organization is pursuing cloud computing, artificial intelligence, blockchain and cryptocurrency, or other high-performance computing (HPC) applications, air cooling alone won't be an effective thermal management strategy for these elevated heat loads.
This white paper provides an overview of liquid cooling technology and how data center infrastructure is evolving swiftly to support it. You'll learn more about:
Market trends driving the adoption of liquid cooling

Three key types of liquid cooling

How dedicated infrastructure meets liquid cooling requirements

Benefits of liquid cooling
Get help planning your transition to a thermal management strategy that will allow you to efficiently meet your HPC needs.
Fill in the fields below and get your Chilled Water Solution white paper.
Select your avatar and see how you can test also new technologies like Liquid Cooling!
Take a virtual visit to our Chilled Water High-Technology Innovation Labs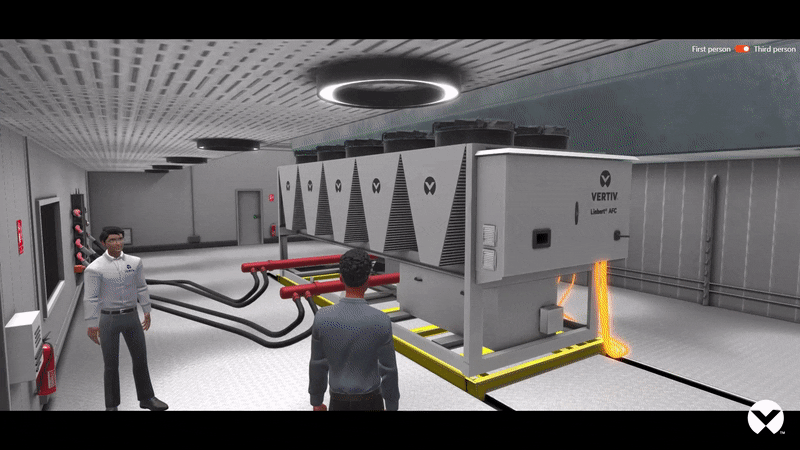 ---
Never miss an offer
Join our mailing list to receive the latest product news and industry updates from Vertiv.