{"IsDifferent":true,"HomePageUrl":null,"PageDoesNotExist":false,"UrlForCurrentLanguage":"/en-us/campaigns/whats-your-edge/remotely-see-and-manage/","IsStartPage":false,"CountryCode":"PHL","LanguageCode":"en-PH"}

Centralized Management of Remote Sites
Centralize Visibility and Management
You may have been supporting distributed IT for years, but with demands on those remote sites increasing and the number of locations expanding, you need new management strategies.
We bring together smart, easily connected infrastructure technology with scalable management tools to enable centralized monitoring and management of all of your edge sites.
Sharpen Your Edge with Vertiv Infrastructure
As the Architects of Continuity, we deliver a broad portfolio of intelligent infrastructure systems, software, and services that address the reliability, scalability, and management challenges you face as you edge evolves. No matter what your challenge, Vertiv has the solution.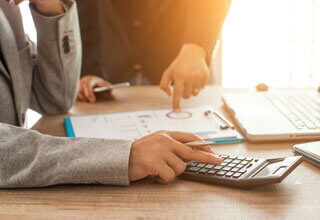 Case Study: A leading provider of tax and auditing services with offices across the United States was embarking on an upgrade of server and infrastructure technology and wanted to use the opportunity to enable remote monitoring. They worked with Vertiv to ensure the UPS systems in every office were equipped with a communication card that enable remote monitoring.
Read Case Study
Solutions for Your Edge Challenges
Need help connecting infrastructure systems into monitoring or management system

Need to select a monitoring and management platform

Need to enable remote access to IT systems

Need to cost effectively service our growing distributed network with limited resources
Ready to Configure a Solution that Gives You an Edge?
Thank you for your submission!
We will contact you shortly.
---
Continue the conversation
Signup for Vertiv Updates