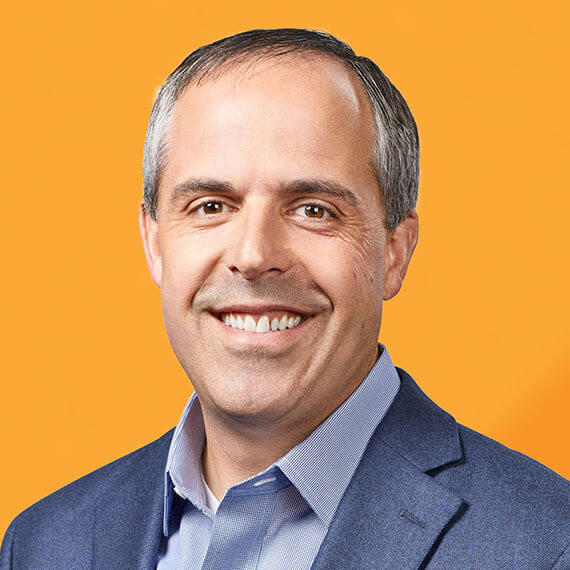 Jason Forcier is Chief Operations Officer en Executive Vice President van Infrastructure and Solutions binnen Vertiv, waar hij wereldwijd verantwoordelijk is voor productie, levering en kwaliteit, alsmede voor het leiding geven aan de grote infrastructuur- en oplossingsprocessen binnen het bedrijf. In deze functie ziet Jason dagelijks toe op alle activiteiten wereldwijd, waaronder productiefabrieken, distributiecentra, productkwaliteit en leveranciers. Hij is verantwoordelijk voor het stroomlijnen van wereldwijde processen, afvalvermindering en het verbeteren van de coördinatie tussen alle operationele functies wereldwijd. Daarnaast is hij ook verantwoordelijk voor het leiden van het ruime aanbod aan infrastructuurproducten en -oplossingen wereldwijd.
Vóór zijn carrière bij Vertiv heeft Jason acht jaar gewerkt bij A123 Systems, een toonaangevende wereldwijde producent van lithium-ionbatterijen. Bij A123 was hij van 2013 tot 2017 de Chief Executive Officer en tevens lid van de raad van bestuur.

In 2009 richtte Jason het automotiveconcern van A123 op en werd hij lid van het uitvoerend managementteam dat A123 door zijn beursgang op de NASDAQ leidde, die veel publiciteit kreeg. In 2013 leidde hij het bedrijf door een verkoop- en herstructureringsproces dat was gericht op het belangrijke automotiveconcern en dat uiteindelijk resulteerde in een opmerkelijke ommekeer.

Vóór zijn carrière bij A123 Systems was Jason Vice President en General Manager van het wereldwijde elektronicaconcern van Lear en President Automotive Electronics in Noord-Amerika voor Robert Bosch LLC. Tijdens zijn 12-jarige carrière bij Bosch was hij tevens medeoprichter en CEO van ETAS, Inc., een dochteronderneming van Bosch.

Jason heeft een bachelorgraad in mechanische engineering van het GMI Engineering & Management Institute (nu Kettering University) en een master in bedrijfskunde van de University of Michigan.
---