{"IsDifferent":true,"HomePageUrl":null,"PageDoesNotExist":false,"UrlForCurrentLanguage":"/en-us/about/careers/innovative-people/","IsStartPage":false,"CountryCode":"NLD","LanguageCode":"nl"}

Innovatieve mensen
Samen bouwen we aan een wereld waarin alle vitale applicaties werken. Vertiv is wereldwijd toonaangevend in het ontwerpen, bouwen en onderhouden van bedrijfskritische infrastructuurtechnologieën voor IT-netwerken van de cloud tot de edge.
Innovatieve mensen: Word onderdeel van ons team!
Onze industrie bevindt zich in groeimodus en dat geldt ook voor ons bedrijf, en we investeren in nieuwe productintroducties om de groei verder te versnellen. Vanaf de top van onze organisatie wil onze Executive Chairman David Cote innovatie blijven stimuleren. Hij is persoonlijk de uitdaging aangegaan om 50 nieuwe frisse denkers per maand over de hele wereld aan te nemen - van okselfrisse project- en productmanagers tot doorgewinterde technici en alles wat daartussen ligt.
Technische carrières bekijken
Als je geïnteresseerd bent in meer informatie over het spelen van een rol in de ontwikkeling van revolutionaire technologie met 's werelds experts op het gebied van bedrijfskritische infrastructuur, zoek dan in onze Vertiv-carrières.
Als je een student, net afgestudeerd of een ervaren professional bent, als je op zoek bent naar een kans om je passie voor ondernemerschap, technologie en innovatie in de praktijk te brengen, dan is Vertiv misschien wel de plek voor jou. Als je een gemotiveerd iemand met sterke leidinggevende vaardigheden bent, heeft Vertiv de dynamische carrière waar jij naar op zoek bent.
Stages voor bachelorstudenten en coöpkansen - Doe echte werkervaring op, verbeter je vaardigheden en pas hetgeen je geleerd hebt toe in de praktijk tijdens een betaalde zomerstage of een stage van 6 maanden bij Vertiv.
Net afgestudeerden - Vertiv rekruteert zeer competente en creatieve studenten die hun bachelor- of masteropleiding aan het afronden zijn, met name diegenen met een opleiding in elektrotechniek, werktuigbouwkunde, industriële techniek, informatica, marketing, inkoop, bedrijfskunde, financiën en boekhoudkunde.
Net afgestudeerden met een MBA - Vertiv zoekt altijd naar de beste mensen die net hun MBA hebben afgerond met de ervaring, vaardigheden en het enthousiasme om te werken in een resultaatgericht bedrijf.
Schrijf u nu in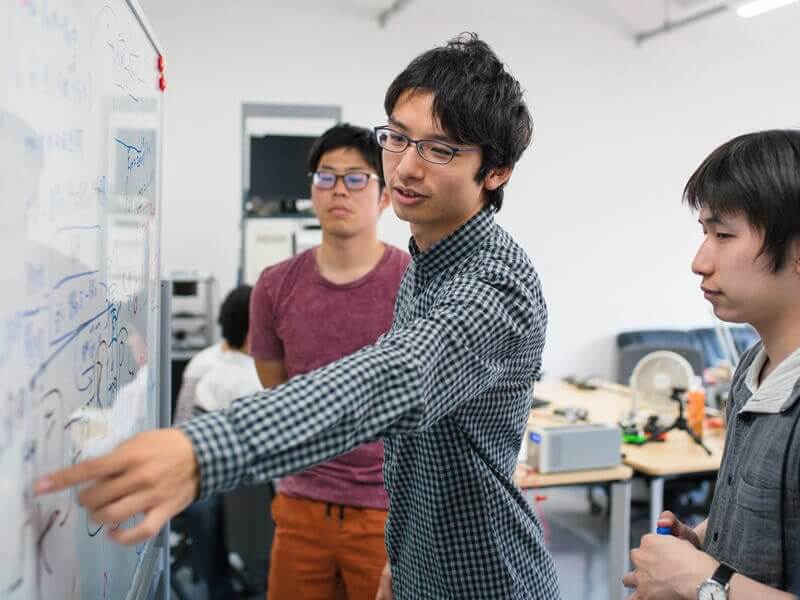 Word onderdeel van het programma dat de volgende generatie gaat vormen
Voel je twijfels?
Niemand zei dat het gemakkelijk was om je carrière direct op de juiste manier te beginnen wanneer je school verlaat. Wij ook niet. Maar het is ook niet onmogelijk. Het is eigenlijk een kwestie van kiezen.
Je keuze:
1. Wil je een prachtig klinkende stageplaats die geadverteerd wordt met modewoorden die je leiden tot het serveren van koffie?
2. Wil je een fulltime baan, waar alles gewoon echt is, waar je voortdurend wordt uitgedaagd en de mogelijkheid krijgt om grenzen te verleggen, één voor één?
Als het laatste je beter in de oren klinkt, is het Vertiv Next Generation-programma wellicht iets voor jou. Omdat we EEN wereldwijd team zijn dat onze verbonden wereld mogelijk maakt en we op zoek zijn naar grootse denkers die samen de handen uit de mouwen willen steken en innovatie vol passie willen blijven stimuleren.
Neem deel aan het programma
Vertiv is een bedrijf dat oplossingen biedt voor bedrijfskritieke technologieën. Deze oplossingen komen vaak voort uit het evalueren van uiteenlopende standpunten en visies. Het is daardoor vanzelfsprekend dat er in alles wat wij doen een geest van inclusiviteit heerst. Het hebben van een breder scala aan ervaringen om uit te putten maakt ons niet alleen een gevarieerd bedrijf. Het maakt ons een beter bedrijf.
Vertiv werkt er hard aan om een wereldwijde organisatie te creëren die diversiteit ondersteunt en uitdraagt, inclusiviteit stimuleert en respect voor het individu nastreeft. We geloven dat het samenbrengen van slimme, enthousiaste en getalenteerde mensen met verschillende achtergronden leidt tot het ontstaan van nieuwe ideeën en zorgt voor veel energie.
Daarom hebben we een programma waarmee we actief vrouwen en minderheden werven en aannemen om onze managementlagen te versterken. Ons doel is om een goede werkgever te zijn op het gebied van promoties, overplaatsingen, salaris, secundaire arbeidsvoorwaarden, carrièreontwikkeling, trainingen gesponsord door het bedrijf, hulp bij opleidingen en sociale en recreatieve programma's voor onze medewerkers.
Het arbeidsbeleid inzake gelijke kansen van Vertiv waarborgt dat er geen medewerker of sollicitant gediscrimineerd of geïntimideerd wordt op grond van ras, kleur, religie, geslacht, seksuele geaardheid, genderidentiteit, leeftijd, invaliditeit, nationaliteit, veteranenstatus of enig ander kenmerk dat door de toepasselijke wet- en regelgeving wordt beschermd.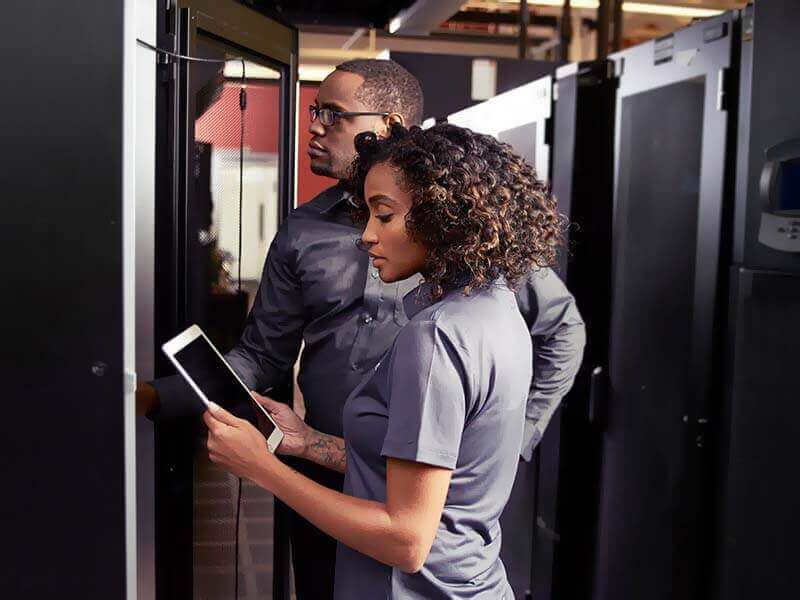 Ga door met het gesprek
Meld u aan voor Vertiv-updates