{"IsDifferent":true,"HomePageUrl":null,"PageDoesNotExist":false,"UrlForCurrentLanguage":"/en-us/solutions/battery-energy-storage-systems/","IsStartPage":false,"CountryCode":"CAN","LanguageCode":"fr-CA"}
What Is a BESS (Battery Energy Storage System)
A BESS is typically comprised of battery cells arranged into modules. These modules are connected into strings to achieve the desired DC voltage. The strings are often described as racks where the modules are installed. The collected DC outputs from the racks are routed into a 4-quadrant inverter called a Power Conversions System (PCS). The PCS converts the power to AC and then routes it through transformers and switchgear where the facility or the grid can use it. A grid controller is necessary to interact with the external inputs from CT's, PTs, and other intelligent devices.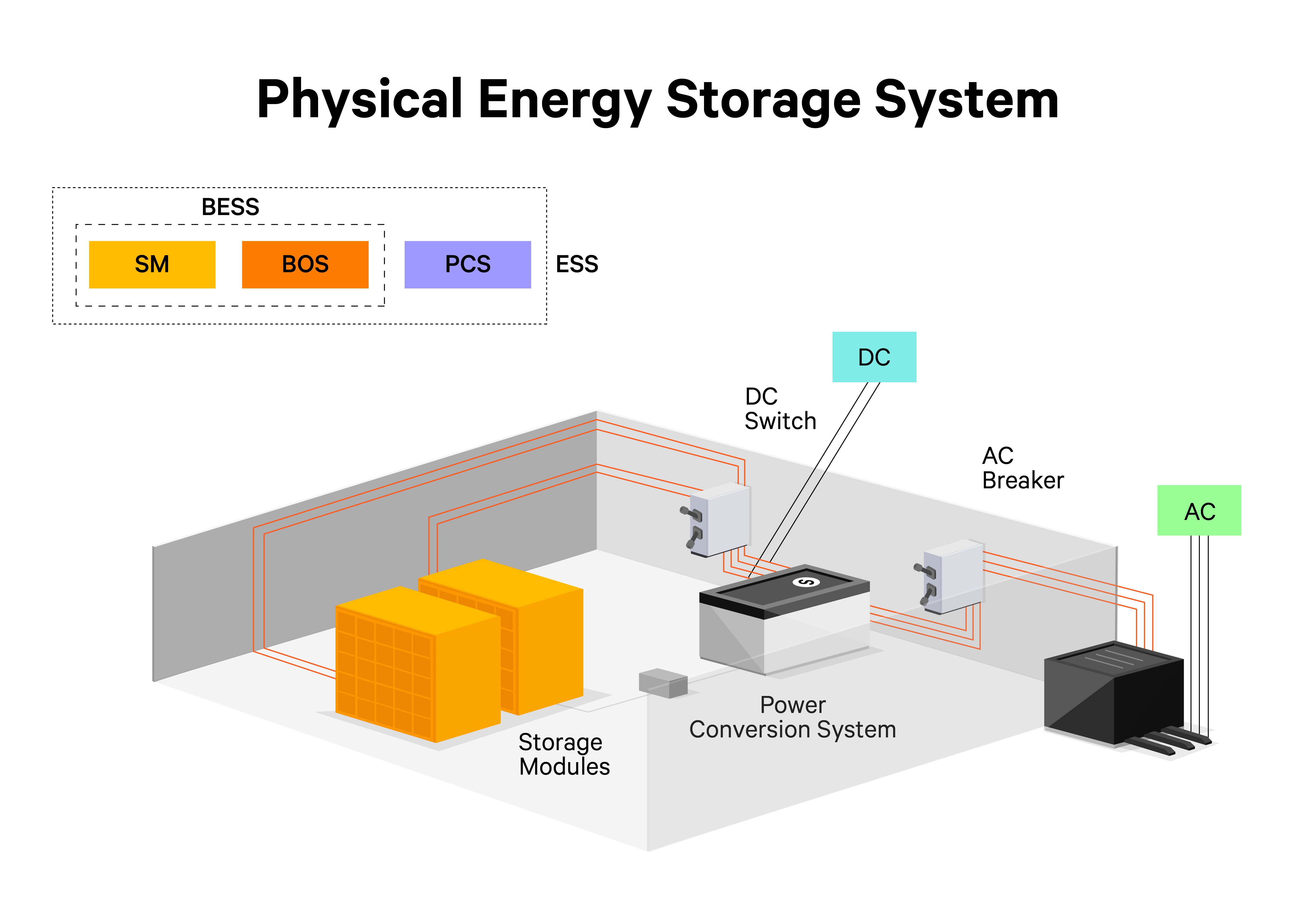 Grid Service Possibilities When Combining BESS With a Microgrid
BESS Integration Considerations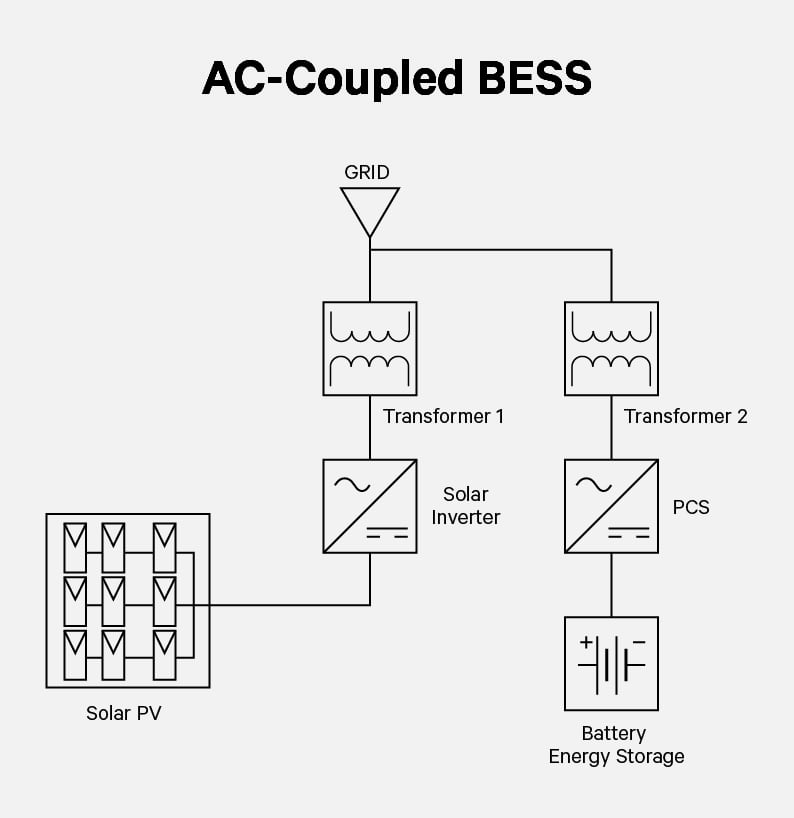 BESS Utility Interconnection
Integrating a BESS within the context of a microgrid with respect to the electrical utility is often like interconnecting other DER, such as generators and PV solar farms. The PCS used for the BESS will need to comply with the same standards as solar PV inverters (such as IEEE-1547-2018). The concern that the utility has, however, is possible reactive and/or short circuit power contributions the BESS could still present to the grid.
Vertiv™ DynaFlex BESS, Integrated Modular Design
The Vertiv™ DynaFlex BESS uses UL9540A lithium-ion batteries to provide utility-scale energy storage for mission-critical businesses that can be used as an always-on power supply. This energy storage can be used to smooth out power usage and seamlessly transition to an always-on battery-enabled power supply whenever needed. By doing so, organizations can reduce OpEx costs, such as peak demand charges, on an ongoing basis. They can also participate in energy arbitrage and other services, enhancing profitability.
Common applications include:
Gaining flexible peaking capacity
Regulating power voltage and frequency
Integrating renewable energy sources
Enabling new grid services
Enhancing utility transmission and distribution reliability.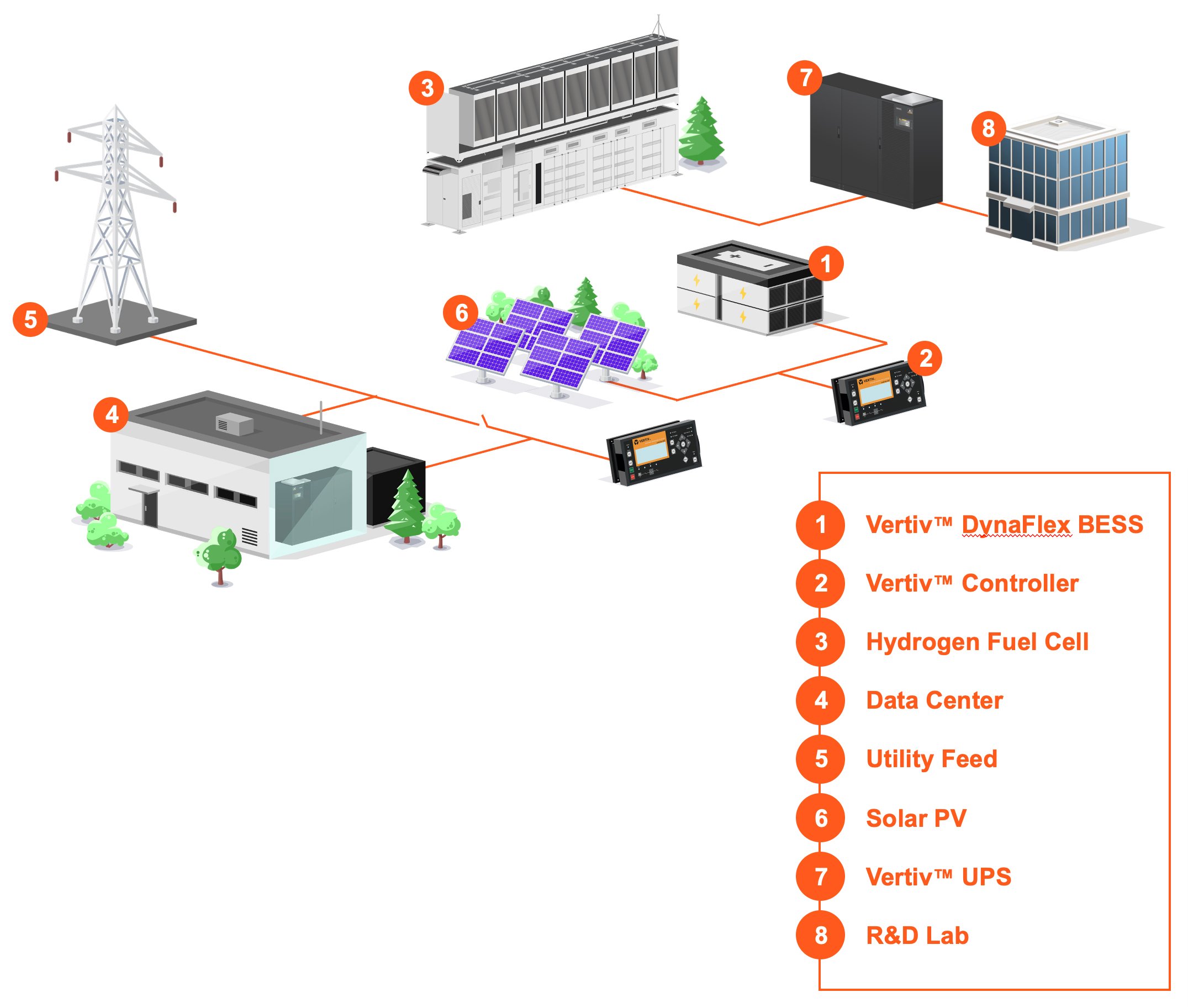 ---
Continuer la conversation
Inscrivez-vous pour recevoir les mises à jour de Vertiv