INCREASED PERFORMANCE FOR YOUR EDGE DATA CENTER INFRASTRUCTURE

GET THIS CLOSE TO THE EDGE
When latency becomes a real issue and milliseconds of downtime for your data center equals millions in lost revenue, you can rely on Vertiv for reliable mission critical infrastructure at the network edge.
When designing your data center, it is important to carefully select solutions that you can count on when it comes to your edge computing capabilities. This core product set will ensure your Edge data center is powered reliably and quickly from the beginning.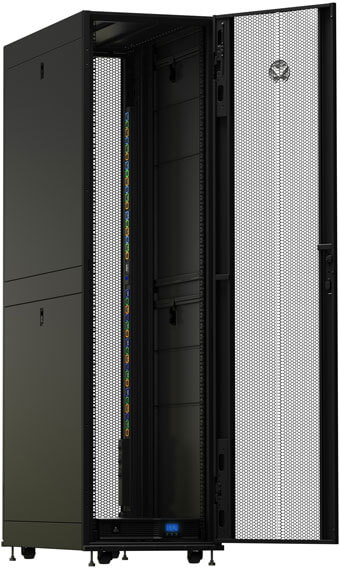 Build Your Edge Infrastructure from the Rack
A globally available rack with tool-less features throughout for speedy deployments at the network edge
2.5" more usable depth than similar racks
Premium global rack solution
Supports high-density edge computing architectures
Standard sizes w/ TAA & shock packaging options
Tool-less top and side panels
Comprehensive range of accessories
Comes with a free 5-year warranty, if product is registered
Learn More
Claim your warranty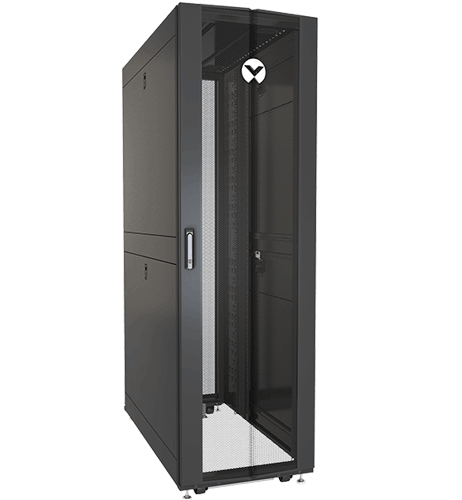 Power Your Edge Data Center
Power perfectly configured for your edge IT infrastructure
60°C working ambient variants for high temperature environments
Compact size to install in tight edge computing spaces
Color-coded U-Lock system to secure power cords and avoid accidental disconnections
Reduces energy costs while increasing efficiency at the network edge
3-year warranty, 5-year warranty if registered after purchase
Learn More
Claim your warranty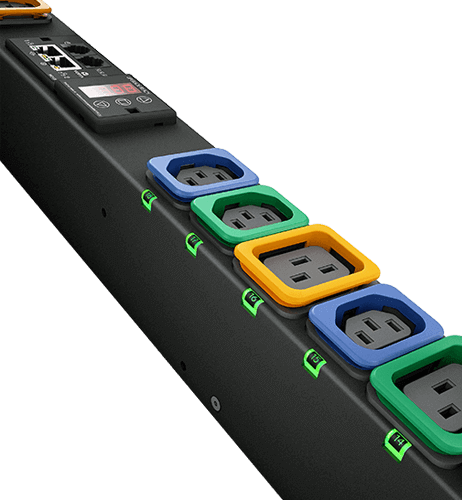 Protect your edge infrastructure with a true on-line UPS
An UPS that delivers continuous, high-quality AC power with no break when transferring to battery
Intelligent-ready networking
Power factor correction
Frequency conversion
Internal automatic bypass to protect against adverse conditions
Manual bypass capability (5-6-10 kVA models)
Support for up to six external battery cabinets for extended run-time
Comes with a free 5-year warranty if the product is registered - limited time offer only until 31st December 2018
Learn More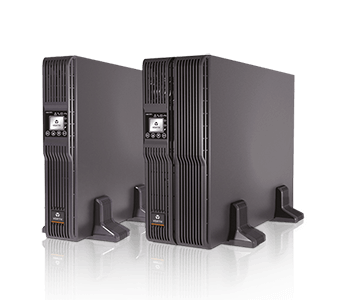 Warranty Registration
More Power, Connectivity and Interfacing with the Ultimate EDGE & IOT Serial Console Server Avocent ACS
The Avocent ACS 800 & 8000 advanced console server series offers upgraded and advanced features that deliver scalable and high performance remote management solutions for IT administrators - in the data center or at the network edge.
To meet your increasing challenges of managing more devices through remote serial connection, Avocent ACS 800 & 8000 now connects with IoT devices and environmental sensors with huge new power capacity for processing.
The ultimate IoT gateway: The Avocent® ACS 8000 from Vertiv™ makes serial interfaces IoT-capable
The Vertiv ™ Avocent® ACS 800 Console Server: Small but powerful - the optimal solution for Edge and IoT applications
Learn More
Real Edge - Real Expert configurating your Edge Infrastructure to your needs. Fill out the short form below and our Edge Expert Team will contact you shortly to support you with your requirements.
Are you a Vertiv Partner? Visit the Vertiv KnowlEDGE center on our partner portal.
*Not a Vertiv partner yet? Register now, quick and easy, through our online form.