{"IsDifferent":true,"HomePageUrl":null,"PageDoesNotExist":false,"UrlForCurrentLanguage":"/en-us/campaigns/whats-your-edge/","IsStartPage":false,"CountryCode":"CHN","LanguageCode":"zh"}

The Edge Revolution
Your network edge is always evolving to wherever your customers are and whatever they need. Your challenge is keeping pace with that evolution.
We can help. We are Vertiv and we architect scalable, easy-to-manage infrastructure solutions for everywhere you need IT.
Get in Touch
Find Your Edge
There are hundreds of edge computing use cases today with more emerging all the time as the evolution continues. Across these use cases, there are common challenges organizations like yours face when expanding, upgrading, or moving to a more distributed network. What's your challenge?
I need to upgrade edge network technology to support new applications and more data.

DIAL IT UP
Sharpen Your Edge with Vertiv Infrastructure
Your business is looking to IT to support new edge applications and migrate computing and storage closer to customers, associates and devices. But you can't do it alone.
As the Architects of Continuity, Vertiv delivers a broad portfolio of intelligent infrastructure systems, software and services that address the reliability, scalability and management challenges you face as you edge evolves. No matter what your challenge, Vertiv has the solution.
Learn More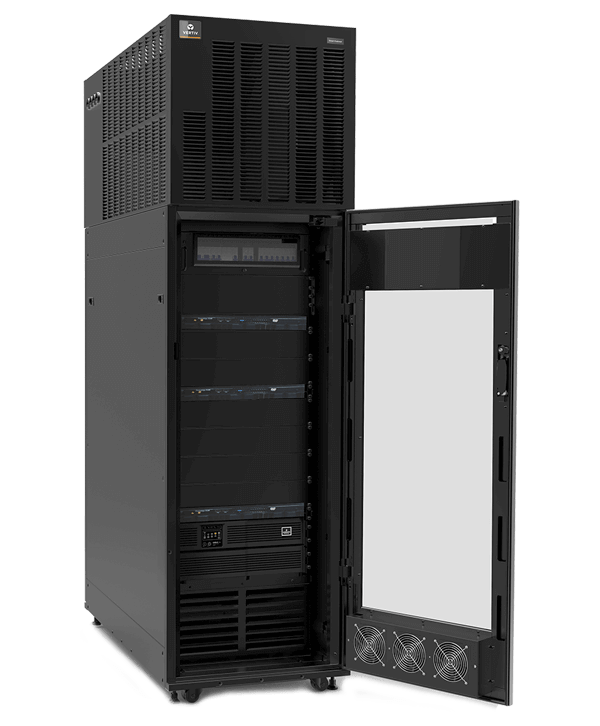 边云协同的挑战与机遇
我们正在步入一个万物互联、万物智能的时代,计算无处不在…… 毫无疑问,随着物联网、5G、边缘智能的快速发展,边缘计算将是一个大市场,而且这一市场将不可限量…… 面对云计算、边缘计算的大势所趋,您的业务是否已经找到了契合
阅读更多
Get in Touch About Your Edge
Thank you for your submission!
We will contact you shortly.
---
Continue the Conversation
Sign up for Vertiv updates