Sydney, Australia [July 28, 2022] – Vertiv (NYSE: VRT), a global provider of critical digital infrastructure and continuity solutions, today announced it has recognised the exceptional contributions its Australia and New Zealand (A/NZ) channel partners have made to the company's IT and mechanical and electrical (M&E) businesses in 2021.
This award season, Vertiv expands its partner recognition to include Emerging Partner and Champion Individual categories, recognising outstanding growth in industry.
Awarding partners for their commitment and value-add to the local channel throughout 2021, Vertiv's A/NZ national M&E channel manager Bhargav Kumar Bhatt and his team announced ten winners, including eight partners and two champion individuals. All recipients celebrated at separate luncheons among their colleagues.
Partner of the Year: SRA Solutions
Highest Sales: Natural Power Solutions
Best in Class Government: Secure Bits
Best in Class Solution Provider: Power Quality Group
Best in Class Thermal Solutions: Air Water Power
Best in Class Wholesale: Pacific Datacom
Emerging Partner M&E: Ecanet
Emerging Partner IT: Connected South Pacific
Champion Individual Technical: Scott Griffiths, SRA Solutions
Champion Individual Sales: Matt Smith, Intelli Systems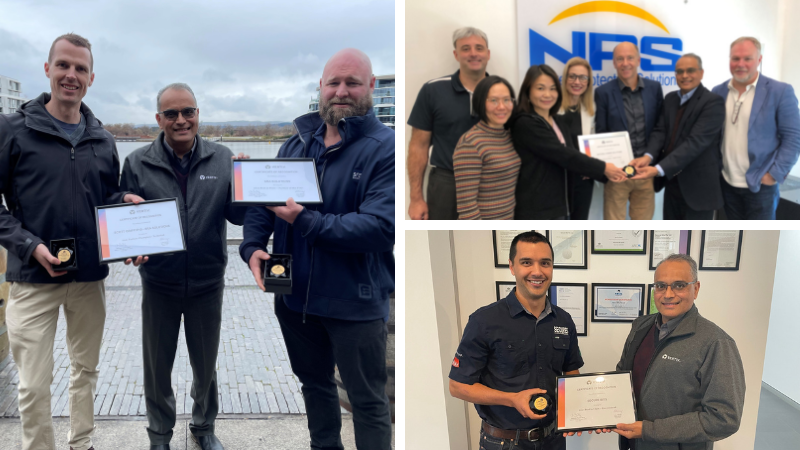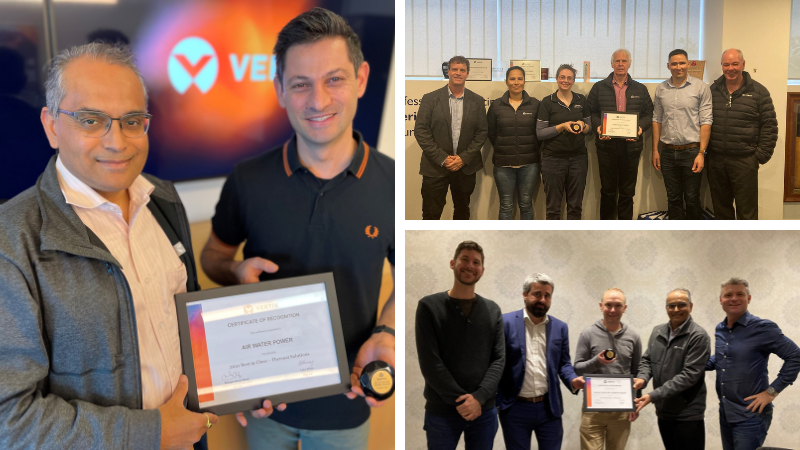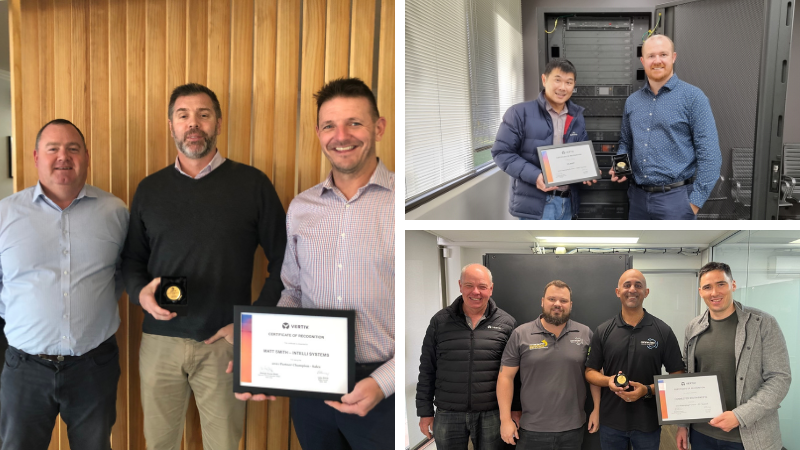 "Business growth at a time when governments and industries were juggling trade disputes, port congestions, and several-month pandemic lockdowns would seem like a reality few and far between. But despite the disruption, several companies have come out of these turbulent years with a backbone of resilience, and many with resources to accelerate new and innovative revenue streams. We believe our partners were at the vanguard of business continuity during this time," said Bhatt.
"We would like to thank our 2021 winners and our entire team of reseller partners. Our success is a credit to their on-the-ground support and expertise, and we look forward to seeing this next year of business flourish under the full-line partner, offering more personalised, flexible service for any customer use case."
As Vertiv endeavours to bring full and cohesive solutions to customers, strategic alliances with distributors Ingram Micro, Tech Data and Orion will promote solution accessibility for the end-user and create more opportunities for the channel.
Commenting on the numerous Orion partners that picked up a Vertiv channel award, Ross Palmer, director at Orion said, "We recognise the value of a true partnership model where our customers and their clients all benefit, and I'm glad to see this strategy in action with so many of our channel partners awarded for their hard work. Since our inception in 1995, Orion has maintained an emphasis on supporting the products we represent and are proud to be associated with Vertiv as we continue to help organisations define their critical infrastructure needs and provide the right solutions."


About Vertiv
Vertiv (NYSE: VRT) brings together hardware, software, analytics and ongoing services to enable its customers' vital applications to run continuously, perform optimally and grow with their business needs. Vertiv solves the most important challenges facing today's data centers, communication networks and commercial and industrial facilities with a portfolio of power, cooling and IT infrastructure solutions and services that extends from the cloud to the edge of the network. Headquartered in Columbus, Ohio, USA, Vertiv employs approximately 24,000 people and does business in more than 130 countries. For more information, and for the latest news and content from Vertiv, visit Vertiv.com.
Forward-Looking Statements
This release contains forward-looking statements within the meaning of the Private Securities Litigation Reform Act of 1995, Section 27 of the Securities Act, and Section 21E of the Securities Exchange Act. These statements are only a prediction. Actual events or results may differ materially from those in the forward-looking statement set forth herein. Readers are referred to Vertiv's filings with the Securities and Exchange Commission, including its most recent Annual Report on Form 10-K and any subsequent Quarterly Reports on Form 10-Q for a discussion of these and other important risk factors concerning Vertiv and its.


CONTACT
Watterson (for Vertiv)
Chloe Curby
T +61 429 449 993
E chloe.curby@watterson.com.au
---