Being surrounded by hard-working women feels very natural to me as I have witnessed many in my family, across generations, pursue their individual passions and careers. In fact, I can't imagine it being any other way and fully support their ambitions. As a business leader, I've experienced the benefits of gender diversity firsthand, and ensuring a workforce is full of diverse skillsets and viewpoints, is the right thing to do. Having ample female representation has been proven to make our organization, and others, stronger and more competitive.
While the technology sector has historically been dominated by men, fortunately there are signs of change with more women working in the sector and filling prominent leadership roles. For this year's International Women's Day (IWD), which celebrates social, economic, cultural, and political achievements of women, I'd like to recognize some of our female leaders from around the world. Their expertise is critical to the execution of the Vertiv strategy. Read on for their professional perspectives and words of inspiration that will help all of us continue to #EmbraceEquity.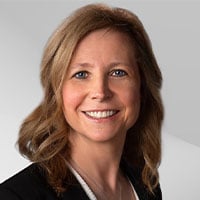 I have been encouraged to see increasingly higher female representation in science, technology, engineering, and mathematics (STEM) disciplines across the globe, and in partnership with a number of education institutions, Vertiv has been very focused on attracting female applicants into our internship and early career programs. Our Women At Vertiv Excel (WAVE) employee resource group is an excellent place to network with both female and ally colleagues across the company. WAVE holds a regular speaker series where employees can gain insights from both internal and external subject matter experts on a wide range of topics. Look out for more activities across our regions and get involved.
Cheryl Lim
Chief Human Resources Officer
As a female, you may encounter more challenges in your career development, such as how to balance your family and job, but no matter what you are doing now, just do your best and never give up. Keep working with courage, common sense, complementarity, and conscience.
Christina Wang
Sales and Marketing KA Accounts and Overseas Department Senior Director, Greater China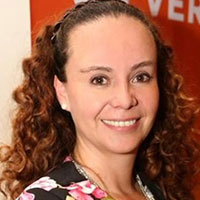 STEM careers are associated with great changes and eras in history. We had researchers like Marie Curie in the Atomic Age, Hedy Lamarr in the Digital Age, and now, Jennifer Doudna and Emmanuelle Charpentier in the era of current biotechnology. With their knowledge, these researchers, scientists, engineers, and technicians improved processes and products to give our society a better quality of life. The more women who are passionate about STEM careers, the greater the possibility of finding real solutions to the situations of inequity that we face.
Martha Isabel Alvarez
Distributor Manager, LATAM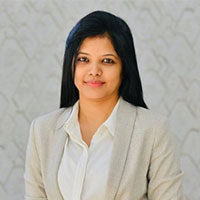 Women today make up 25.3% of leadership roles within the top technology firms, which is a testament to how we are increasingly becoming an invaluable part of business growth. By enabling women to maintain a healthy work-life balance, using hybrid work coupled with technological advancements, there is a plethora of job opportunities, especially in the technology sector. I'm excited to be celebrating all our women leaders as we move beyond just breaking the glass ceiling to creating pathways for more women in the workforce.
Dipti Singh
Director – ASI Portfolio (IRS) and India Marketing
As females we bring different perspectives to business discussions. We should be proud of these differences and should not shy away from them. Stay true to your values and beliefs and don't veer away just because your view doesn't fit the norm. Be proud of it and let that be your guiding light.
LuLu Shiraz
Sales Director, ANZ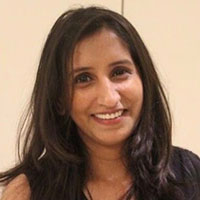 Women in technology have learned to effectively lead themselves and others through discipline. Highly disciplined women at all levels change the dynamics and reshape conversations when their voices are heard and heeded.
Shilpa Shahlot
Senior Manager – Contract Management, India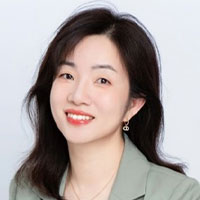 As a woman, never give up on your growth! Time and experience may not always make us better, but what does, is our resilience, integrity, and continuous efforts. The best benefactor in your life is you, especially when on the path of growth and perseverance.
Stella Yuan
Supply Chain Management Department Vice President, Greater China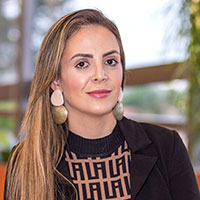 The most important lesson I've learned while in the technology field is to say 'yes' to proposed challenges. I don't let my gender be a hurdle when facing new plans, ideas, and opportunities. As time goes on, I've learned that being successful or unsuccessful is not about gender; it's about being bold or not. The fact that women are still a minority does not take away our power to choose a career that can be very successful. We know that a more diversified workforce will mean better products and services, and this moment is favorable to IT careers. Rapid technological advancements require skilled labor that is not related to gender.
Ana Siqueira
Wholesalers and Fulfilment Manager, LATAM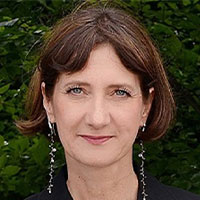 Competencies, knowledge, experience, and confidence are all pillars and prerequisites of any successful manager, but women's diverse views, attitudes, and mindsets can be an added value when creating a heterogeneous team. A STEM career for women often means being 'one of the few,' but this is not a barrier or a limit if we are not afraid to be ourselves and to define our own management style. We can succeed and drive more inclusion and social innovation. Make diversity your strength, your plus.
Flora Cavinato
Global Service Product Portfolio Director, EMEA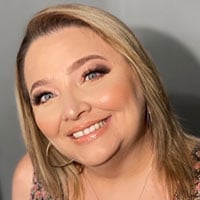 As a female executive in this world, I´ve learned the value of seeking new ways to transform the challenges of an increasingly connected world into opportunities for growth and well-being. The data center sector has grown at rapid rates in recent years. More than ever, restless and innovative hands are needed to design solutions to convert people into smarter citizens, but this talent must be female too. A different vision is urgently needed. Female talent has the power to bring a more inclusive and diverse vision for building a more equitable technological future.
Diana Maroto
Communications Manager, Americas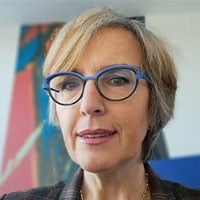 I have learned in my career that you can never be completely prepared for a new role, so when you are given the opportunity, accept the challenge and start the journey. For me it was very important to be surrounded by smart, capable, creative, trusted people, and to be able to lean on them for help. I have managed to create strong female bonds, which is very important for me. My advice for other women is to be fearless and strong, work hard, and don't give up. It always pays to be professional and strive for excellence, but not perfection. Look for mentors and listen carefully to people whose opinion you value. Constantly keep learning. Be human, advocate for other women, and help them grow in their careers. Keep a sense of humor even in hardest moments.
Aleksandra Djurickovic
Application Engineer Manager, EMEA
As a woman in the data center industry, some important lessons I've learned are to keep an open mind to learn new things; keep unlearning the past; trust my instincts; and focus on what I can control, such as my process, the way I communicate, and my commitments. The data center industry is evolving rapidly and will require constant innovation. This opens opportunities for development and growth for women where we are needed for generating more creative processes. Above all, it will provide the opportunity to further close the wage gap that currently exists in our region. This industry allows you to discover and challenge yourself, as well as create a key support network in a changing market.
Gineth Contreras
Longtail and Enablement Manager, LATAM Sales
Being included, and having a sense of belonging, feels right, and this IWD is the right time to focus on diversity, equity and inclusion (DE&I). I encourage everyone to embrace these concepts, making Vertiv a great place to work. For me, this means everyone is individual and different, has equal access to opportunities, and has a sense of belonging. As a woman, it is important to feel respected and valued for who you are. We must have a level of supportive energy and commitment from others so that we can do our best at work!
Shilpa Arora
Senior Director, Contracts Business Development, India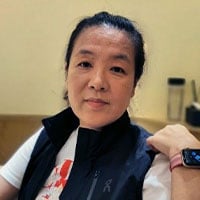 This is a great time for us to recognize the strength, resilience, and contributions of women. At our company, we believe in the importance of diversity and inclusion to drive personal growth and business success. We are committed to promoting gender equality and empowering women in the workplace to achieve their full potential, and we are proud to have witnessed the journey of so many inspiring women in our community. On this IWD, let's all come together to celebrate the achievements of women around the world.
June Wang
Service Operation Management Department Senior Director, Greater China
---