{"IsDifferent":true,"HomePageUrl":"/en-us/","PageDoesNotExist":true,"UrlForCurrentLanguage":null,"IsStartPage":false,"CountryCode":"PRT","LanguageCode":"pt-PT"}
×
Definições de cookies
These cookies are essential to ensure the correct functioning of the website, to allow you to register/login and access reserved features, and to allow us to monitor the security of the website and improve operating performance, for example, by storing your preferences to enhance your subsequent visits.
These cookies allow us to collect and analyze traffic and use of the website on an anonymous basis and to understand and improve how visitors use the website, including which pages and products are viewed most frequently. These cookies are not strictly necessary for the website to work but will provide you a better browsing experience.
Cookies de definição de perfis.
These cookies allow us to track your navigation of the website to create profiles of your tastes, habits, choices, etc., to send you promotional messages targeted to your preferences. Refusal of these cookies will not affect the proper functioning of the website but will prevent us from being able to send your promotional messages targeted to your preferences.
x
Ao clicar em "Aceitar tudo", concorda com o armazenamento de cookies no seu dispositivo para melhorar a navegação no website, analisar a utilização do website e ajudar nos nossos esforços de marketing.

Welcome to our Thermal Management Customer Experience Center!
Welcome to our Thermal Management Customer Experience Center!
Visit our Technology Innovation Labs and discover available tests for Thermal Management units in a virtual environment.
Virtually Try Before You Buy
Witness the capabilities of our Thermal Management Technology Innovation Labs at the Vertiv™ Customer Experience Center in Piove di Sacco, Italy. Explore our high-tech labs and virtually simulate top-tier cooling solutions Witness Tests.
Adiabatic Freecooling Chiller Innovation Lab
Discover how this Lab can test units with cooling capacities up to 1.5 MW with state-of -the-art accuracy in a broad range of working conditions, from -10°C to +55°C.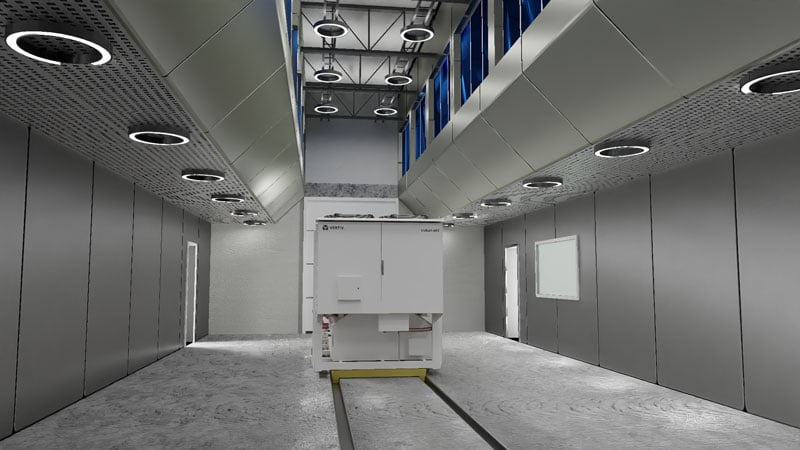 Explore
Large Indoor Innovation Lab
Find out how our Large Indoor Innovation Lab can test up to 400kW and 120,000 m3/h, with operating conditions between +10°C and 50°C.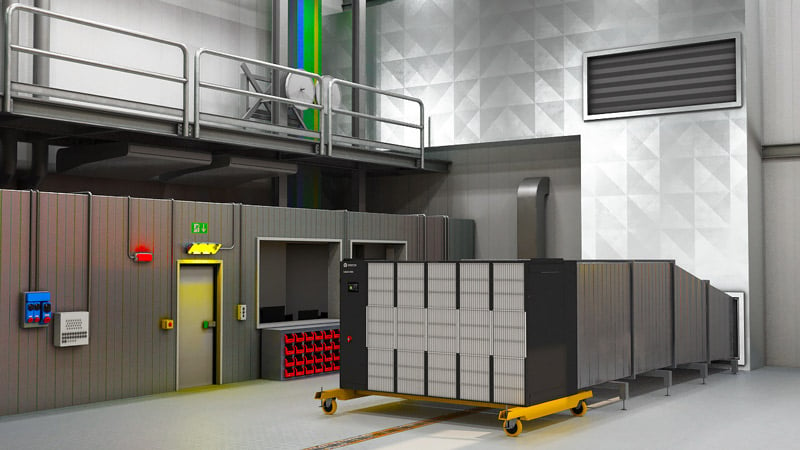 Explore
Outdoor Packaged Innovation Lab
Discover how our adiabatic free-cooling chiller solutions can handle various environmental conditions, witness their performance, visualize the cooling principles at play, and much more.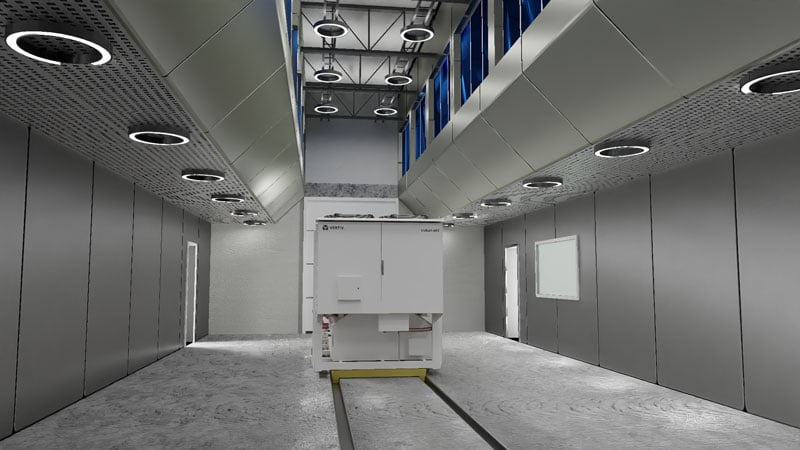 Explore
---
Nunca perca uma oferta
Junte-se à nossa lista de distribuição para receber as últimas notícias sobre produtos e atualizações do setor da Vertiv.