Chief Executive Officer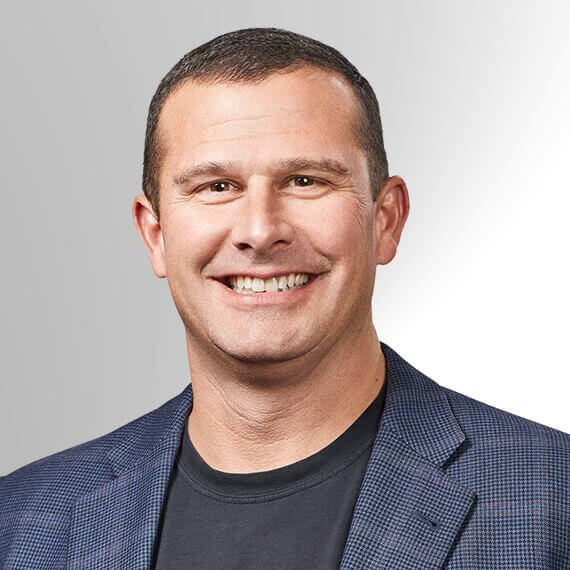 Rob Johnson begon in december 2016 als Chief Executive Officer bij Vertiv.
Voordat hij in dienst trad bij Vertiv, was Rob van 2014 tot 2016 werkzaam als operationeel partner bij Kleiner Perkins Caufield & Byers. Voorafgaand aan Kleiner Perkins werkte hij een jaar lang in uitvoerende functies bij Consolidated Container Corporation en van 2008 tot 2013 bij A123 Systems, een toonaangevend bedrijf voor batterijtechnologie.
Rob werkte van 1997 tot 2007 bij American Power Conversion (APC) en was vanaf 2006 de Chief Executive Officer van APC, waar hij in 2007 de verkoop van het bedrijf aan Schneider Electric voor $ 6,1 miljard heeft overzien. Van 1989 tot 1997 richtte Johnson Systems Enhancement Corporation op en gaf hij leiding aan dit bedrijf, dat innovatieve software- en hardwareoplossingen heeft ontwikkeld voor de datacenterindustrie. In 1997 verkocht hij het bedrijf aan APC, waarna hij General Manager van APC werd, waar hij zich richtte op stroombeheer, thermal management, IT-infrastructuur en software en controle.
Rob behaalde zijn bachelorgraad en een eredoctoraat in engineering management bij de Missouri University of Science and Technology. Hij werd gevraagd voor de Engineering Management Academy of Sciences. Hij was in het verleden lid van verschillende raden en coauteur van "Executing Your Business Transformation", een in 2010 uitgegeven gids voor bedrijven die aan het begin van enkele grote veranderingen staan.


---