Small Office
A Small Office is a climate-controlled environment with air conditioning and limited airflow management in place for human comfort providing limited temperature and humidity optimization for IT equipment.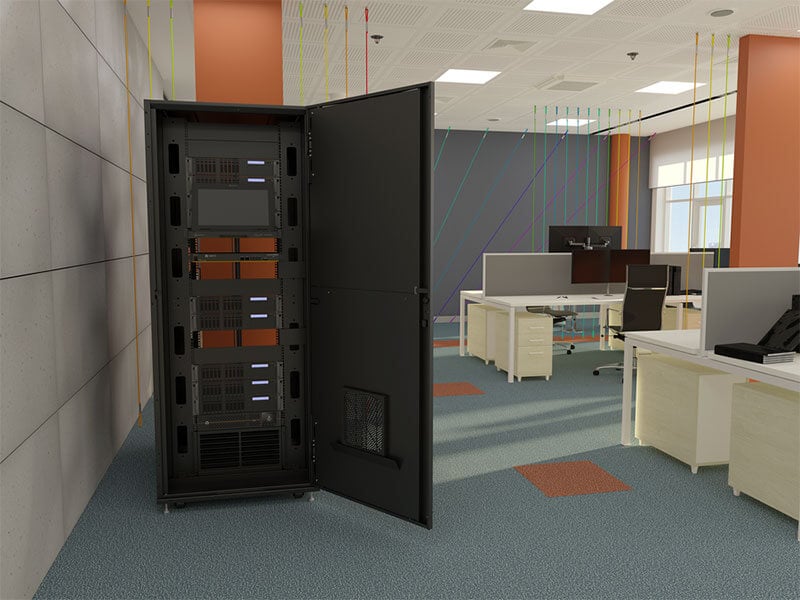 ---
Common Challenges
​
Complex integrations of diverse multi-vendor products take an extended amount of time to deploy with limited onsite technical expertise delaying operations and increasing overall deployment costs.
Standard HVAC solutions found in commercial and office spaces can not support installed IT equipment causing equipment to overheat and fail prematurely.
Power delivered to commerical and office buildings is not optimal for IT equipment causing servers and network gear to shut down abruptly leading to data loss.
Limited access to redundant power sources and insufficient battery backup to support critical equipment during a power outage leads to unplanned downtime.
Little to no monitoring and management in distributed IT sites increases maintenance costs as technicians must be contracted to respond to service and maintenance needs.
Typical Applications
Small Offices are converted spaces lacking physical security where dedicated thermal and power has not been integrated in to the space.
Converted Closet
Converted Room
General Access Area
Select a Reference Design and Contact Us Now to Configure a Vertiv Solution
Contact Vertiv sales support at +1 866 277 1924 or contact us to upgrade or swap out hardware, accessories, or add on software and services to modify the solution to match specific business needs.
Recommended Reference Design
Do you have ideas on how we can improve reference designs?
Click below to provide feedback on simple improvements or request a new design for a new application
Submit Feedback
---