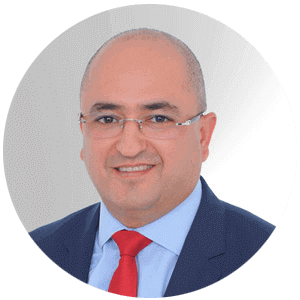 Anas Kabbaj
Regional Director, North West Africa, Vertiv

North West Africa is an extraordinary region where adoption of digital is growing fast: A tremendous and youthful population, the liberalisation of the Telecommunications space, the willingness of governments to modernise their infrastructures and the rising of a middle class asking for more digital services are the main drivers of this digital transformation.
We are with our customers every step of the way to ensure the continuity of today's and tomorrow's vital applications.

DR Congo
Congo
Gabon
Morocco
Ivory Coast
Tunisia
Algeria
Western Sahara
Mauritania
Sen
The Gambia
Cape Verde
Sierra Leone
Liberia
Guinea
Mali
Niger
Guinea-Bissau
Burkina Faso
Libya
Chad
Togo
Renin
CAR
Cameroon
At Vertiv, as a trusted provider for 80% of Fortune 500 companies, we are working every day with our partners and customers to ensure the continuity of their critical applications and prepare the continent for the new digital economy.
North West Africa Contacts
Morocco
Zénith Milénium Immeuble 1
Sidi Maarouf
20190 Casablanca
+212 661492667
---