Edge computing is widely talked about as one of the most important technologies of the next decade and is expected to play a key role in 5G networks and Internet-connected devices. Are telcos ready for the opportunities and challenges it presents? A panel of Vertiv experts discussed this and much more at a recent LinkedIn LIVE event.
The center of computing and telecom networks is moving towards the edge. Edge computing – where data is processed closer to the end user or device at the "edge" of the network in places like 5G cell towers and small pre-fabricated data centers, or via hardware such as gateway nodes − is one of the most important technology trends of the 21st century to date for the telecommunications and IT industries.
Benefits of edge computing include reduced latency, faster processing speed, near real time data analysis, and lower bandwidth costs. These advantages could create opportunities for new applications and services for telcos, boosting their revenues.
Despite all the hype, it is unclear whether telcos stand to be among the main beneficiaries of edge computing, and whether it could prove to be a distraction or even a threat.
Will growing competition in the edge computing market − from computing IT platform providers such as IBM and Dell EMC, to public cloud providers such as Amazon Web Services and Google, and even network equipment companies such as Ericsson and Nokia – eat into telcos' profits? How should they develop edge computing – on their own or in partnership with tech companies and retailers? Who will pay for the edge's infrastructure? And what role will data centers play?
These and other matters were investigated recently in a report titled, "Telcos & Edge Computing: Opportunity, Distraction or Threat," commissioned by Vertiv and conducted by, Omdia, a technology research company. The survey questioned 147 telecom operators from around the world.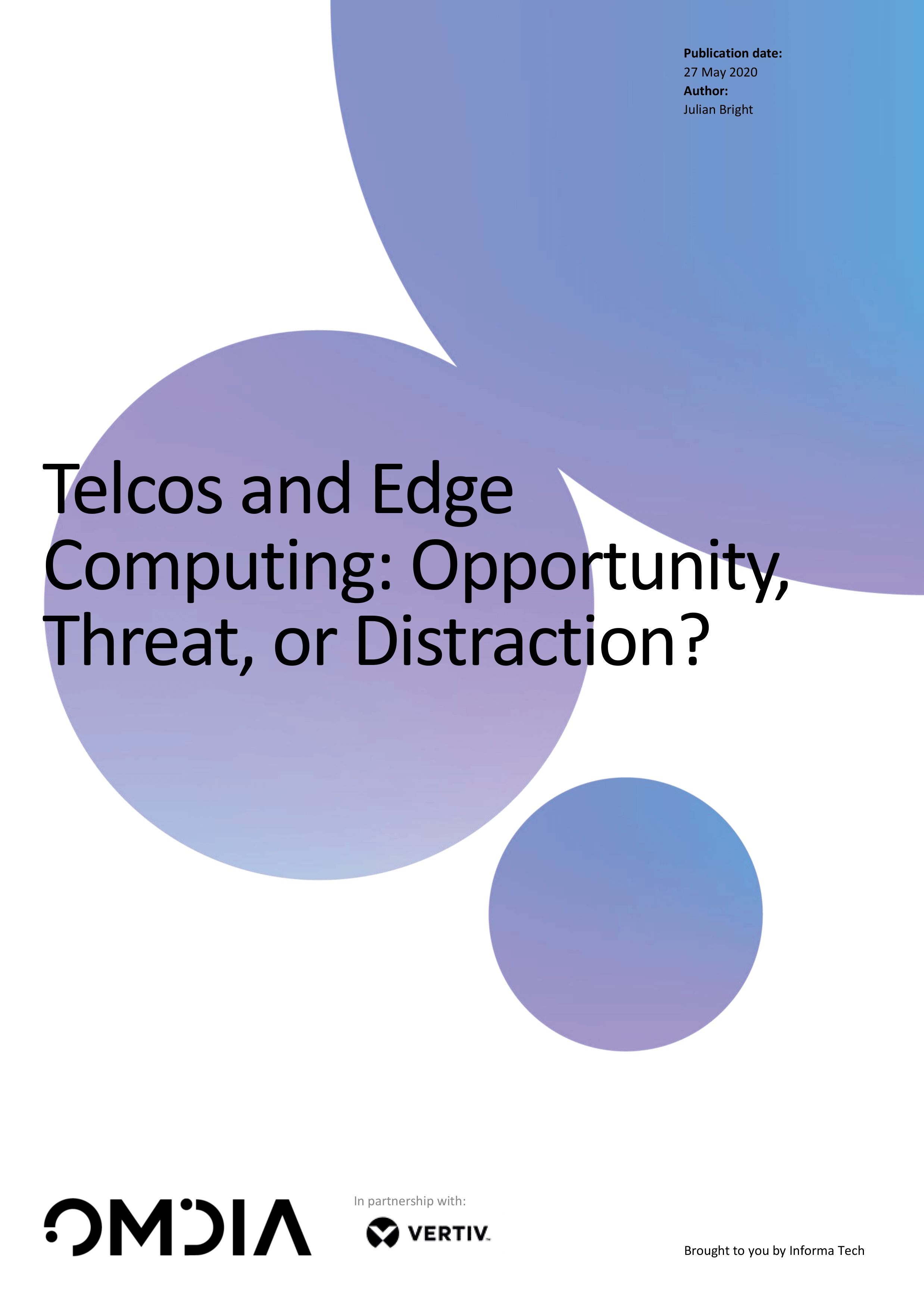 To discuss the report's findings and the wider implications for telcos, the tech industry and its customers, Vertiv held a live event on LinkedIn featuring experts on telcos and data centres, from markets around the world.
As moderator of the discussion, I interviewed a team of global industry experts, including Fernando Garcia, Vice President and General Manager for Latin America; Scott Armul, Vice President and General Manager, DC Power, North America; Danny Wong, Senior Director, Telecom Vertical, Asia; and Jon Abbott, Technologies Director, Global Telecom Strategic Clients, EMEA. If you couldn't attend the event live, I invite you to watch the replay.

Download the full research paper
on Telcos & Edge Computing
Covid-19 and network challenges
In recent years, Vertiv has seen our work in the data center space become increasingly focused on the edge of the network. That work is also intersecting more and more with our telco activities – a reality that served as the catalyst for our recent research into edge computing and our panel discussion.
The discussion began with an acknowledgement that the Covid-19 pandemic has transformed how we work, live and interact. As Fernando Garcia, said, "a surge in home working during the past three months has resulted in a dramatic shift in telecom networks' traffic and data demands."
As 5G networks are rolled out around the world, they will require a lot of computing capacity. "Edge technology can help networks cope with the strain of additional data," Fernando added. "Most telco operators do not have that capability right now. And they understand that in order to compete and monetize 5G applications they need to add computing capability at the edge."
Our panellists agreed that edge technology would help 5G networks deliver ultra-low latency services. "5G requires a different level of network intelligence but operators can't just brute force the network build. It has to be scaled; and in a capital efficient way," said Scott Armul.
Then there is the matter of monetizing the 5G network. Danny Wong noted that telcos have learned "big lessons" from their difficulties in monetizing 3G and 4G phone networks. "5G is not just about human to human communication, it's also about human to machine and machine to machine communication. This is where the edge [can have a big impact]."
Monetizing the edge
Which sectors in the tech and telecom industries will make the most money from the edge technology? According to the Omdia research, telcos will get the biggest slice of revenue (36%), ahead of application developers (30%) and cloud providers (25%).
How can telcos maximize revenue from the edge? "The best approach is by partnering with cloud providers to create 5G applications," said Jon Abbott.
"Potentially everyone [telcos and cloud providers] gets what they want fairly quickly. For EMEA at least, this is probably going to be the dominant model."
Scott, agreed, adding: "To expect an operator to be an expert in creating the applications in gaming and telehealth and autonomous vehicles and on-premise cloud solutions is a bit unfair. Telcos recognize that there has to be a symbiotic ecosystem development where the real estate, plus the infrastructure, plus the application has to be co-developed, or co-nurtured."
In the United States, telcos have already started forging partnerships for 5G and edge technology, including Verizon and AWS, Verizon and Walmart and AT&T and Rush University Medical Center, in Chicago (a project that combines cloud and edge technologies).
Dream team?
These partnerships are about developing applications for 5G and edge technology and figuring out how to monetize them.
Until the last couple of years and the advent of 4G, according to Danny, telco operators typically did not cooperate with other companies. "Operators have started to realize that they don't want to become a WhatsApp or Facebook, but they may want to become an iOS or an Android, providing a platform for services. They need a bigger ecosystem to support them, bundle with their connectivity and help them deliver all these services."
Partnering with tech, retail or public-sector organisations may help with the cost of 5G, edge technology and supporting infrastructure. But panellists agreed that edge and 5G technologies will only be profitable for telcos if they can control capital and operating expenditure.
"No one knows how many [5G/edge] applications we need to move from niche to mainstream, but owners and operators will need edge sites to be as efficient and cost effective as possible," said Jon. "Operational efficiency of the site is absolutely critical to making the business case fly."
Energy efficiency
Energy efficient technologies will help. 5G networks may increase energy use by between 150% and 170% by 2026, according to research published last year by Vertiv. That would increase the cost of 5G and edge computing and decrease its profitability and sustainability.
Energy efficiency will need to be achieved in a tough economic climate in which company spending, including on IT, will be scrutinized even closer than usual. Worldwide IT spending will fall by 5.1% to $2.25 trillion in 2020, according to IDC, a research company, although spending on some parts of IT, such as infrastructure, is still expected to increase.
"More power means larger cooling equipment [which] means more space. [More space] means more real estate, which means bigger operating and capital costs," said Danny, who likened the trend to a "domino effect".
The panellists resolved that energy efficiency must be part of the edge equation going forward.
Conclusion
The market for edge technology is disparate, crowded and sometimes confusing. There are at least half a dozen types of edge technology, including mini data centers and edge gateways. Telcos, cloud providers and tech giants such as Amazon and Google are all keen to grab a share of the fast-growing market.
However, the message from our panellists was that edge computing is more of an opportunity than a threat or distraction.
To maximize opportunities and minimize threats, telcos must be flexible in how they develop apps and infrastructure for it, panellists said. That will probably require partnerships with tech companies, retailers and other businesses outside the telco sector. It will also require an improvement in energy efficiency in networks, edge devices and data centers, including some standardization of the technology, to move the edge into the mainstream.
Key points:
36% of telco operators surveyed believed that their sector would gain the most revenue from new services for edge computing, ahead of application developers (30%) and public cloud providers (25%).

Telcos mainly see edge technology as an opportunity. But if mishandled, it could be a distraction or even a threat, the report says.

Telcos such as AT&T, BT, CenturyLink, Telefónica, and Verizon have advanced edge computing services or plans for them.

Competition in the edge computing market includes public cloud providers, software companies and network equipment makers

The market for edge technology is diverse and includes hardware and software. No one type of edge technology or supplier dominates the market.

In 2018, edge data centers accounted for 1.2% of global IT rack unit shipments. By 2023, its share of the market is set to more than double.
Watch this animated explainer video for the key points our regional experts mentioned in our LinkedIn LIVE discussion. Don't forget to view the recording here and download the report!
---
Related Articles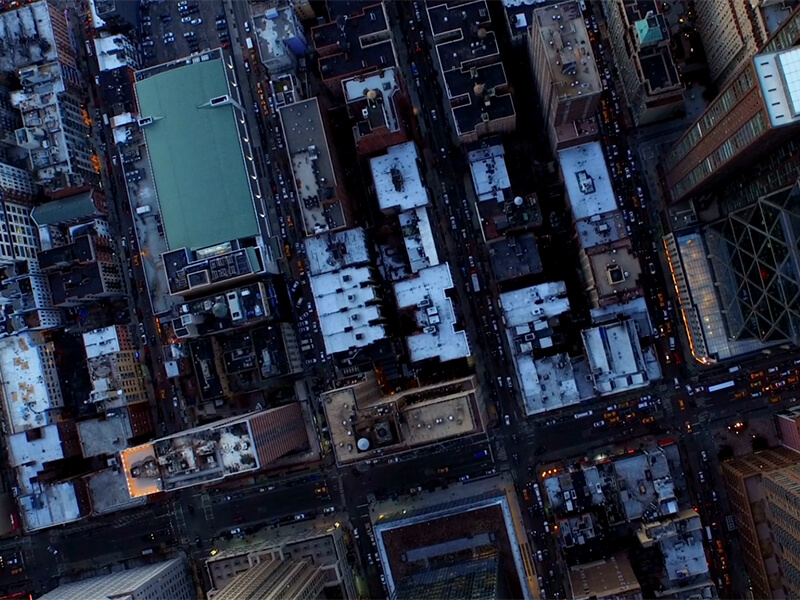 Linkedin Live Event: Telcos & Edge Computing: Opportunity, Distraction or Threat?
Telecoms providers are ideally placed to be a key player in the new Edge network architecture. What's less obvious is how telecoms providers will monetize their involvement. Other players, OTT content providers to name one are also equally attracted by the prospect of delivering monetized services at the edge.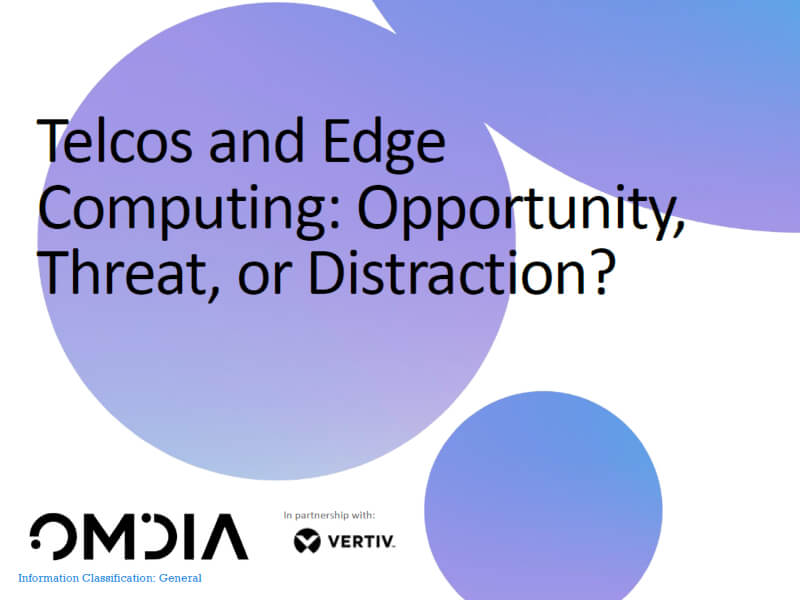 Telcos and Edge Computing: Opportunity, Threat, or Distraction?
The market for edge computing is experiencing rapid growth and has naturally captured the attention of telecoms operators. However, while edge is broadly viewed as an opportunity for telecoms industry, if it is not approached in the right way it could be a distraction for some players and even a threat to others. In-depth research from Omdia analyses the real edge opportunity for telecom providers and how to develop and deploy the right infrastructure to capitalise on edge growth.
Future-proofing telecom networks for 5G
As 5G sets new standards for data speed, network capacity, latency, and data security, it is more and more critical for telecoms to expand and improve their network edge computing capabilities. This is what drives us to continuously improve our integrated solutions and support our customers and partners success stories.