Vertiv was founded on the principles of integrity and strong corporate governance. Our actions are governed by policies, programs, and operating principles that align with our Core Principles. The Vertiv Code of Conduct underpins these high standards and governs our relationships with all of our stakeholders, internally and externally. The Code of Conduct, updated in 2021 and published in 20 different languages, outlines the actions and behaviors expected from every Vertiv employee and member of the Board of Directors (the Board) around the world. Employees have easy online access to instructions for reporting ethics concerns or suspected ethical, legal, accounting, or financial violations, which they can do anonymously and without fear of retaliation.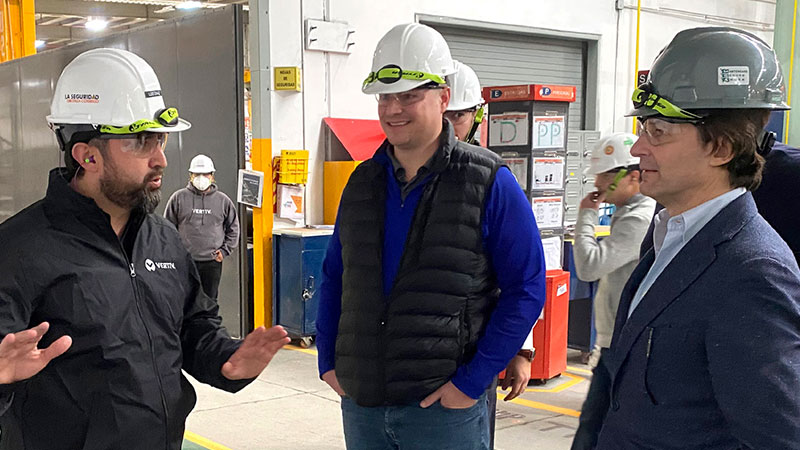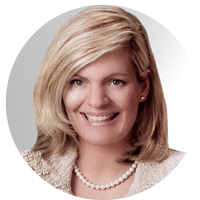 Stephanie Gill
Chief Legal Counsel

Conducting business with integrity and being respectful of others are foundational to our Code of Conduct because they are the right things to do. Requiring all of our employees to act with honor, sincerity, and in compliance with the law, while expecting our partners to do the same, establishes a relationship built on trust. Simply put, it is good business.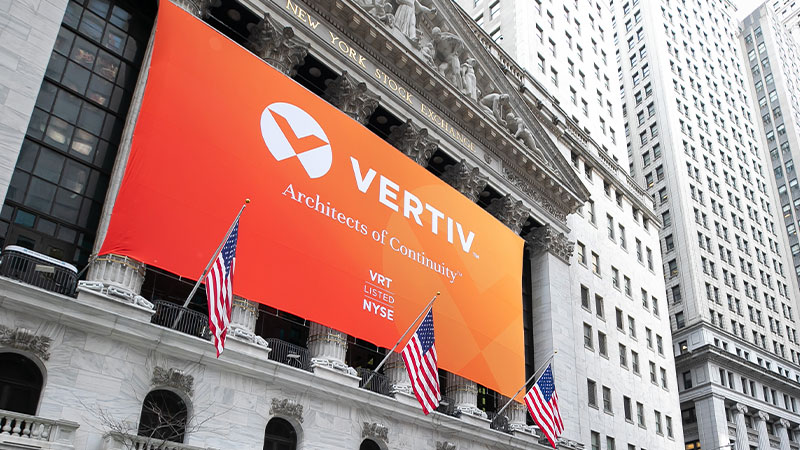 Vertiv has a corporate governance framework of rules, practices, and processes that direct and control our business in the interests of shareholders, customers, suppliers, and partners. Our board of directors is a diverse, experienced group of leaders who are responsible for company governance and stakeholder interest protections.
Supply Chain Integrity
Vertiv expects its suppliers to project its values and principles, stay current with technology, act with integrity, and treat people and the environment with respect.
Supplier Code of Conduct
Vertiv's Supplier Code of Conduct sets forth the principles by which we expect all of our suppliers to adhere. It covers topics that include but are not limited to: compliance with applicable laws and regulations, ethics, anti-corruption, intellectual property, human rights and working conditions, and the environment.
New suppliers are expected to complete a detailed registration. This process is to provide their data accurately prior to being set up on any of our systems. It affirms that they have reviewed and acknowledged our Supplier Code of Conduct and Terms and Conditions of Purchase. Vertiv also conducts periodic surveys of our suppliers to ascertain their level of risk for human rights abuses and environmental noncompliance.
You can read more about our Supplier Code and policies here:
Conflict Minerals
Vertiv strives for responsible sourcing of 3TG metals — tin, titanium, tungsten and gold — and expects the same from its suppliers. We established company management systems, identified and assessed risks, leveraged an independent third-party resource to support our supplier due diligence, and reported on supplier due diligence.
Conflict Minerals Report
Our Conflict Minerals Policy summarizes our goal to understand whether, and to what extent, our products contain conflict minerals with the objective of reducing the risk that such conflict minerals originate in the Democratic Republic of Congo (DRC) region as specified in the Dodd Frank Act.
Vertiv requires our suppliers to complete an annual survey regarding the country of origin of any conflict minerals contained in their products or components, exercise due diligence to investigate the source of any conflict minerals contained in their products or components, and take decisive steps to confirm that needed conflict minerals do not originate from the DRC region specified in the Act and comply with the Vertiv Supplier Code of Conduct.
Human Rights
Vertiv respects the dignity and human rights of individuals and expects our suppliers and business partners to do the same. We adhere to the principles of the United Nations Global Compact and Universal Declaration of Human Rights.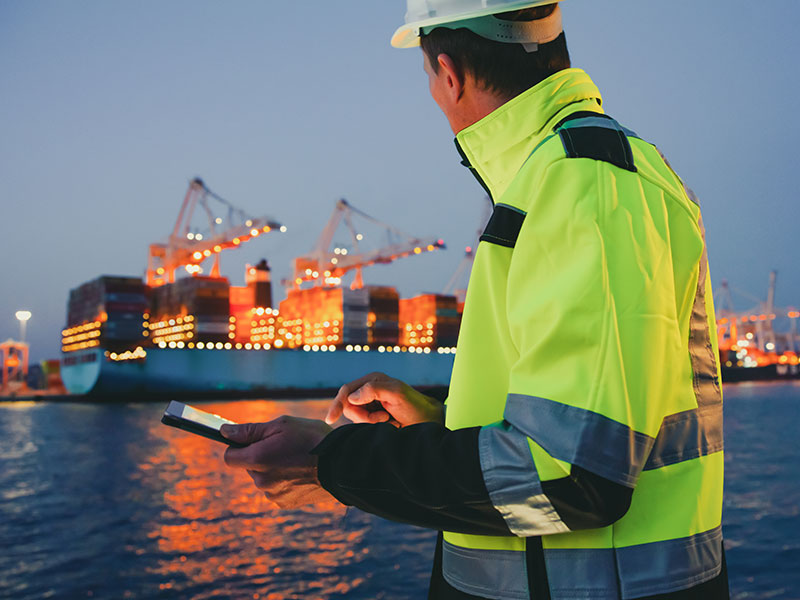 Data Privacy & Security
As a global company with operations in approximately 45 countries and customers in more than 130 countries, Vertiv employs a comprehensive approach to safeguarding the data and information of our employees, company, and customers.
You can read more about our policies here:
In practice, we have a multi-tiered approach to security that covers data privacy, cybersecurity, and product security.
Data Privacy: Vertiv has multiple systems in place to assist with compliance with applicable data privacy laws in the jurisdictions in which we operate. Our Privacy Policy outlines how Vertiv and its subsidiaries and affiliates may collect, use and share personal information. Additionally, employees undergo annual data privacy training relevant to their respective regions.
Cybersecurity: Vertiv uses a "defense-in-depth" approach to securing company and customer information. This is a layered security approach working to ensure that if one defense fails, another is there to prevent attacks. Our systems are aligned to NIST 800-171 and ISO 27001. Additionally, all employees, and many contractors and consultants complete cybersecurity awareness training annually, and more frequent training is administered based on role in the company.
Product Security: Our "defense-in-depth model" also applies to the products and solutions we provide to our customers. We work with our customers to implement security measures in the design and manufacture of our products to ensureso that appropriate security standards are met, which may include UL 2900-2-2 IOT and ISA/IEC 62443. Our Security Incident Response Team (SIRT) reviews, validates and remediates vulnerabilities submitted to us by customer, employees and other stakeholders.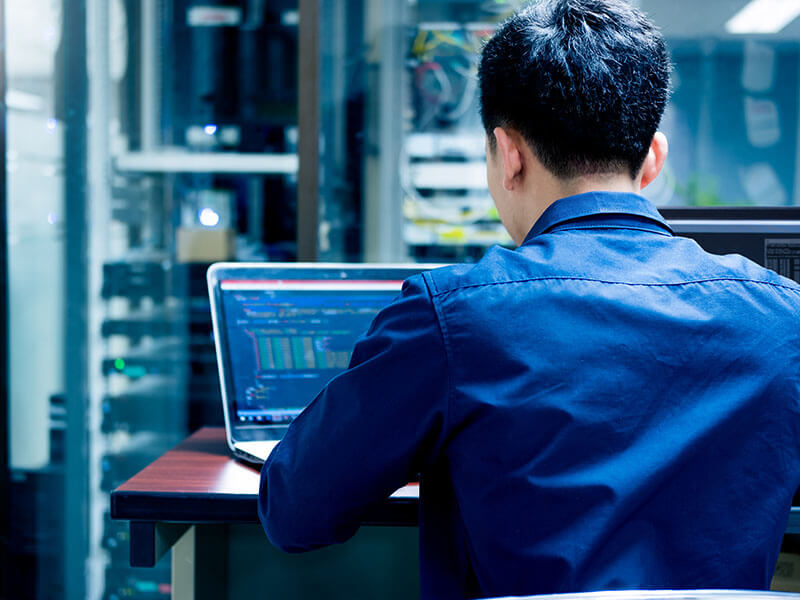 We are committed to managing communication between our company and our investors to provide accurate, timely, and transparent disclosure of information.
---