{"IsDifferent":true,"HomePageUrl":"/en-us/","PageDoesNotExist":true,"UrlForCurrentLanguage":null,"IsStartPage":false,"CountryCode":"JAM","LanguageCode":"en-JM"}
VITAL Services for Your Business
VITAL Services for Your Business
We guarantee the continuity of today's vital applications and those of tomorrow throughout their entire life cycle
Just as the human body regularly requires care, improvement and advice throughout its life cycle, so too does your critical infrastructure. Vertiv delivers on its promise to be architects of continuity with a wide range of services that take care of your equipment from the moment it arrives at your site and throughout its operational life cycle.
Our approach to servicing critical infrastructure encompasses all aspects of availability and performance in sites and environments of every kind, from IT rooms and peripheral sites to large data centers and industrial facilities.
The services that we focus on to ensure business continuity include installation, commissioning, preventive maintenance, spare parts, 24/7 emergency service, remote monitoring and diagnostics, and much more.
Why should companies consider taking these services?
Preventive equipment maintenance reduces downtime and extends equipment life which in turn maximizes return on investment and increases system availability.
Service level agreements tailored to your needs, including emergency service with priority on-site response for emergency breakdowns.
Highly trained professionals, eager to support you where you are and, in your language, providing constant advice to keep your business running right from the start and throughout the life cycle.
Best Suited For: Data centers, communication networks and for the commercial and industrial sectors.
GET BROCHURE
CONTACT US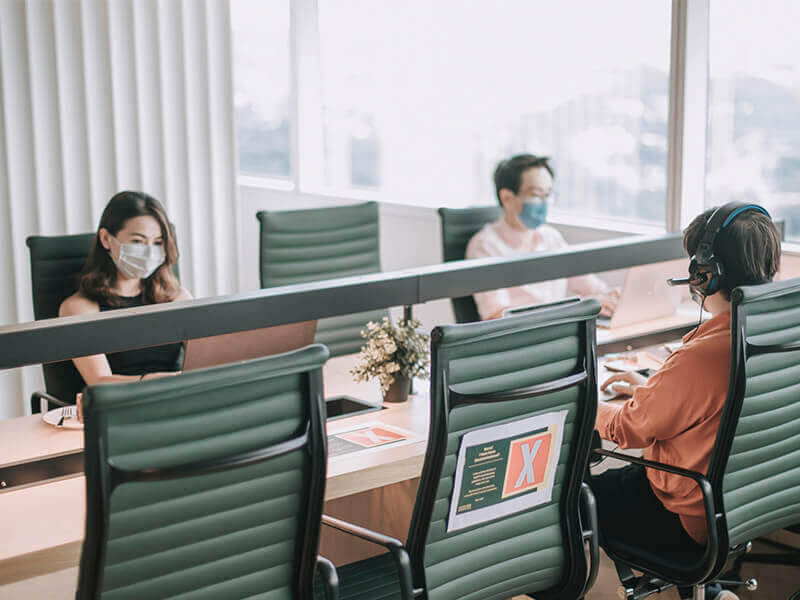 INFOGRAPHIC: MINIMIZING FACILITY RISK DURING CRITICAL TIMES
About Our Services
Standard manufacturer procedures to ensure that your devices operate correctly and adapt to the characteristics of your site right from the start.
Bidding and implementation options for complete commissioning processes that comply with design certification standards and changing test conditions.
Service Characteristics:
Qualified, trained and organized personnel.
Preventive maintenance using manufacturer-certified procedures, emergency response programs with differing levels of coverage and availability of spare parts.
Continual evaluation of trends for the installed capability and for the critical load in anticipation of growth requirements.
Recommendations on how to extend the life cycle of equipment during visits.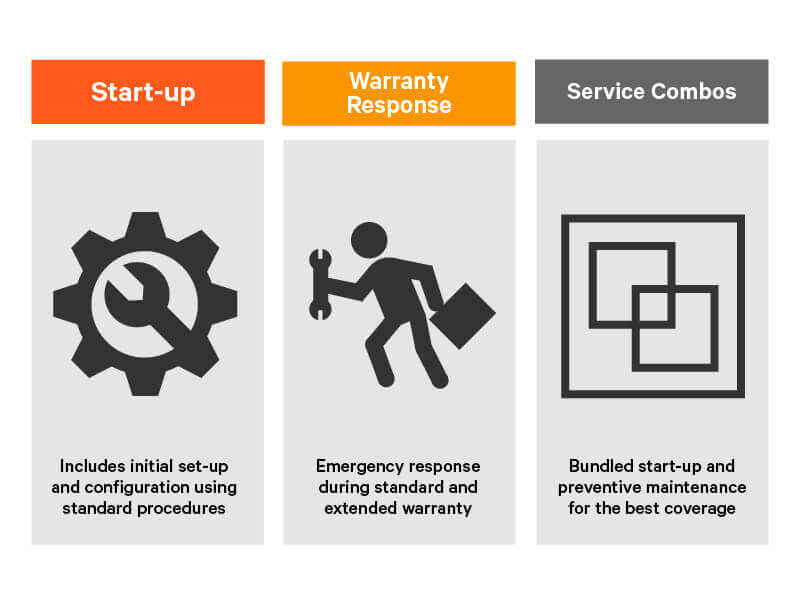 Ensure your peace of mind for several years of the life cycle of your equipment with actions that cover any eventuality.
Original spare parts included, emergency response combined with the best preventive maintenance program options.
Control of OPEX (fixed expenses, hired and discretionary) and CAPEX (substitutions and updated).
Increases the lifespan of your equipment and maximizes the owner's investment.
Rapid response by highly qualified personnel that will solve your risk situations.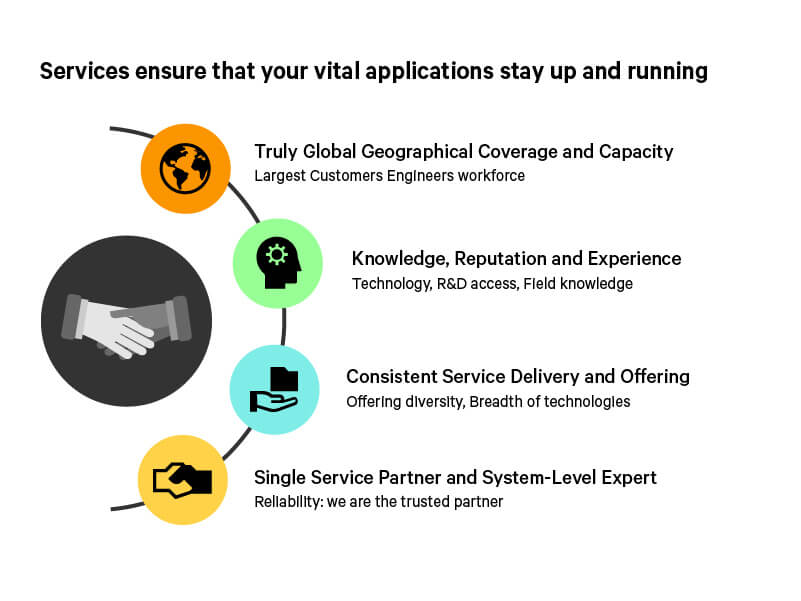 Factory-trained personnel who speak your language and offer operational experience and practical improvements for every solution.
Discipline
Capability

Power Distribution

Our capabilities cover a wide range of electrical equipment, electrical switches, batteries, distribution panels, power protection systems, UPS, PDUs and rectifiers.

Precision Cooling

Expertise of all the refrigeration providing equipment, power loads, air treatment units, chillers, pumps and pipelines.

Critical Infrastructure Control and Management

All monitoring and remote-control systems. Management of all systems that are somehow connected to the critical equipment.

IT Technical Space

Racks, elevated floor systems, cabling, switchgear, air handling and physical security.

Environmental health and Security

Knowledge and ability to keep a safe and healthy workplace.

Detailed knowledge of codes, regulations and applicable safety policies.

Understanding of concepts and practices related to risk analysis and risk mitigation.
Related Products and Services
---
Never miss an offer
Join our mailing list to receive the latest product news and industry updates from Vertiv.