Senior executives from both companies recently met to share the key requirements for delivering customer-centric edge infrastructure.
The hype that surrounds edge computing is tangible, but edge computing is real. Vertiv and EdgeConneX are both firm believers in its existing and future potential.
Vertiv, a specialist in critical infrastructure, and EdgeConneX, a pioneer in defining and building the edge of the network, have partnered on dozens of projects across three continents (North America, South America and Europe) since 2014.
Collaboration on projects ranges from supporting hyperscale cloud deployments in Chicago, Dublin and Amsterdam, to multiple network Edge sites extending East to West from Seattle to Miami and from North to South from Toronto to Buenos Aires.
A just-in-time critical infrastructure supply chain has become a key success factor with the rapidly growing demand for data centers around the world. This is where Vertiv's global footprint, as well as its ability to deliver infrastructure at speed, has also been a key enabler for EdgeConneX's expansion. For example, the 'plug and play' approach of Vertiv's prefabricated modular (PFM) data center designs can cut the time for start-up and commissioning to just a few days instead of weeks or months.
Vertiv's President EMEA Giordano Albertazzi sat down with EdgeConneX's CMO Phillip Marangella at the recent DataCloud Global Congress for a virtual 'pool-side chat' to discuss the challenges and opportunities both companies see in meeting current and future edge data center demand.
Giordano: The title of this session is 're-architecting a customer-centric internet'. What does that mean to you, to EdgeConneX and how do you see it shaping up?
Vertiv's President EMEA Giordano Albertazzi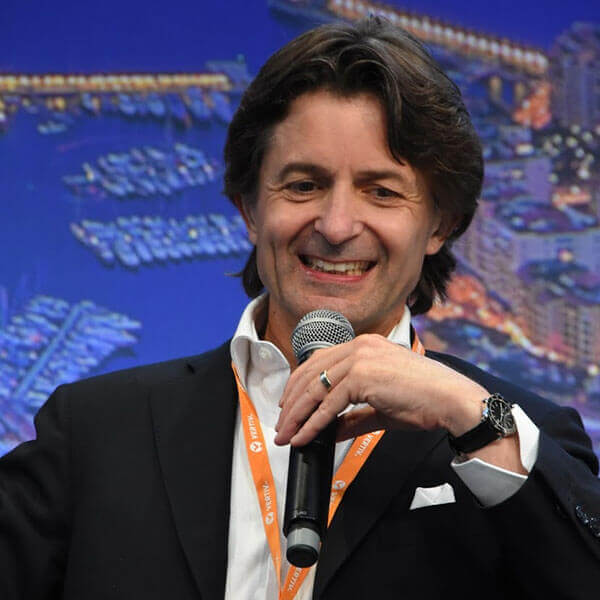 Phillip: We have been partners for a long time and you guys have been critical to our success. But the crux of it is that it is all about our customers: helping our service provider customers deliver services closer to their end-users. It could be a hyperscale deployment or it could be very small edge requirement. A lot of the success we have had with Vertiv has enabled us to have the flexibility to support these varying customer requirements across the entire continuum of data center sizes; and to also scale with our customers as their needs grow and evolve, and lastly have the ubiquity to go to any market in the world very rapidly. That could that be in the US where we built 23 data centers in 24 months, or South America where we are currently expanding in Buenos Aires and Santiago, or in Europe where we have deployed massive purpose-built data centers in Amsterdam and Dublin.
Giordano: How are the needs of your customers changing when it comes to new edge capacity?
Phillip: Our customers are some of the most demanding hyperscalers and service providers in the world. The combination of their current requirements with future ones for Machine learning, AI, autonomous vehicles, gaming – is putting a major burden on current Internet infrastructure. So, you have tremendous bottlenecks that are resulting from the vast volume and variety of data that is being generated at the edge which will require a re-architecting of the internet and a more distributed, de-centralized internet that includes local, edge peering capabilities. Having that flexibility to deliver an integrated solution from core to edge and beyond to help them eliminate those bottlenecks is critical.
Giordano: How far do you think the extreme edge – or MicroEdge – will develop in the next three to five years?
Phillip: There is a lot of noise around that extreme edge. When you are talking about extreme edge you are talking about multiple, very small data centers across a single metro. I think the use cases for those requirements are further out but we have the capability to do that today if the customer wants us to. In fact, EdgeConneX started out building small MicroEdge data centers in major metro buildings – that was our heritage – and we have 220 of those across North America today. But when you talk about those current and future edge workloads –OTT Content, Cloud, Gaming, IoT, autonomous vehicles, AI – you will need a local peering point that can help route traffic whether it needs to remain at the edge or transit back to the core and vice versa. Personally, I think that MicroEdge is still two to three to five years down the line.
Giordano: So, it sounds like the core of the near-term opportunity is still in the Tier 2 geographic data center market?
EdgeConneX's CMO Phillip Marangella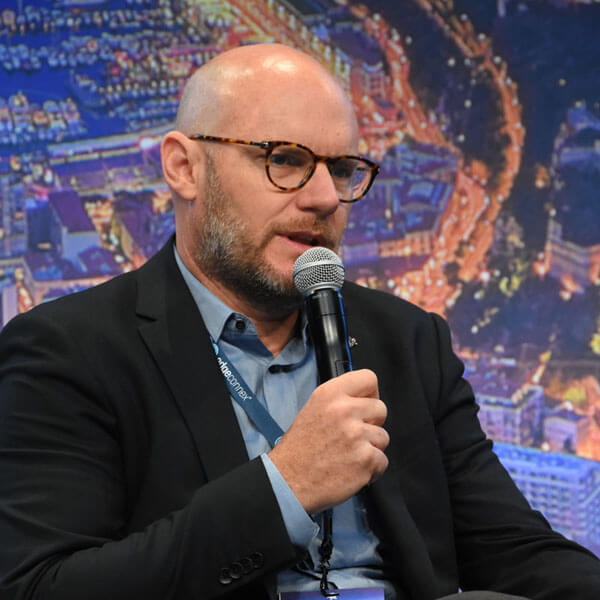 Phillip: Yes, and I will give you an example in the US. The Phoenix market was always served by Los Angeles. We worked with Comcast and other Content Service Providers to serve content locally in Phoenix which resulted in tremendous savings in terms of backhaul costs, and improvements in content delivery for the customer. To that end, if you look at most of the investments by providers in data center capacity, over 80 percent of the world's data center capacity investments are happening in the 20 biggest markets in the world. However, the vast majority of people, enterprises and GDP occur or reside outside those top 20 markets, so there is tremendous need to bring the content, bring the games, bring the cloud, applications and the data closer to the end users in those other markets around the world.
Giordano: We certainly agree with that and see a lot of opportunities in Europe in those Tier 2 markets…
Phillip: So, let's talk about Europe, it's not just those FLAP markets – Frankfurt, London, Amsterdam and Paris. We are seeing tremendous demand throughout Spain, Switzerland, and Germany: Munich, Dusseldorf and Hamburg. Whether it's GDPR, or other use cases from a proximity perspective to bring services closer to the end users, we are seeing a lot of demand. And it comes down to what I said at the beginning, having that flexibility, having that ability to scale and that ubiquity so there is a consistent solution across any market around the world. The reason we have worked together so long is the ability to solve for those three core elements.
Philip: I'd also like to turn this back to you Giordano and ask you about how Vertiv has focused on those three core elements of flexibility, scalability and ubiquity?
Giordano: We understand that we are in a market where taking long-term bets is always difficult when it comes to companies like EdgeConneX making technology choices. So, we as a vendor need to have the ability to deploy when and where you need; at speed – in a matter of months – and with solutions that require as little site integration as possible. In the last few years we have invested heavily and increased our expertise in modular solutions. And those modular solutions can range from containerised-like designs all the way through to skidded power-solutions that fit into hybrid builds with often a pre-existing brick-and mortar shell to be faster in the permit-cycle which can be painful for our customers. I'm proud to say that we are leading in that space but it's also down to experience of working together with customers like EdgeConneX.
For more about how Vertiv and EdgeConneX are delivering innovative edge deployments check out the DCD webcast: Deploying at speed: meeting growing colocation and edge infrastructure demand
Feel free to subscribe to our blog to stay informed on the latest trends, technologies and news.
---