To ensure the highest quality and compatibility, we manufacture critical components including coils, fans, dampers, louvers, and electrical control panels. This unique capability allows us to maintain the highest level of quality while providing the benefits of true single-source responsibility to our customers. An added benefit is the elimination of potential delays and errors caused by component delivery and design issues.
Base Frame
Unit base frame designed for optimal strength and rigidity to reduce unit deflection during handling, installation, and operation. The design includes cross-members at critical junctions to support internal components such as fans and coils or meet site seismic requirements.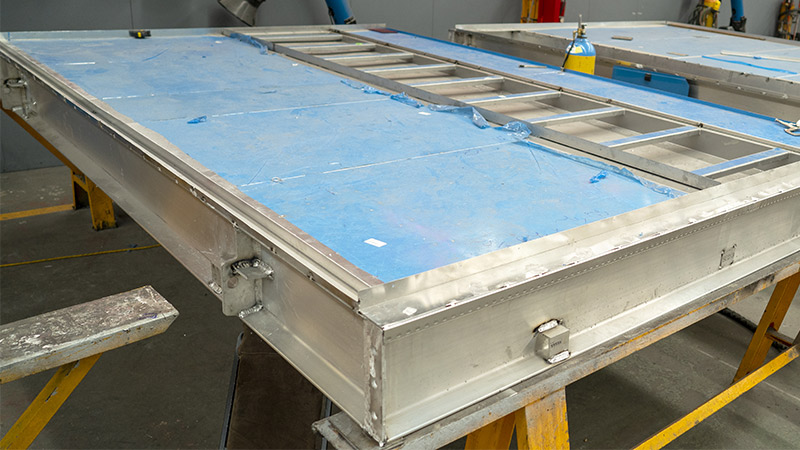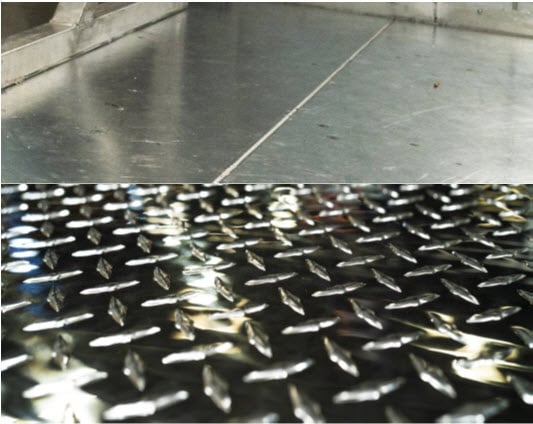 Unit Floor
Fully welded, leak proof floors are selectable options, with polyurethane spray foam insulation and constructed to provide a safe and robust working area inside the unit. Condensation pans and floor drains are optional to remove standing water from air path.
Available material options include:
Includes extensive offerings in insulation, material, and additional options. Insulation options include foam, fiberglass, or mineral wool. Cabinets can be constructed using painted steel, stainless steel, or aluminum. Additional options include incorporating thermal break and/or moisture resistance.
Cabinets are designed to meet a wide array of project specific requirements:
High seismic levels or unique structural requirements,
Thermal and flow efficiency (EER)
Architectural and color requirements
Pressure and leakage as defined by SMACNA
Indoor or outdoor installation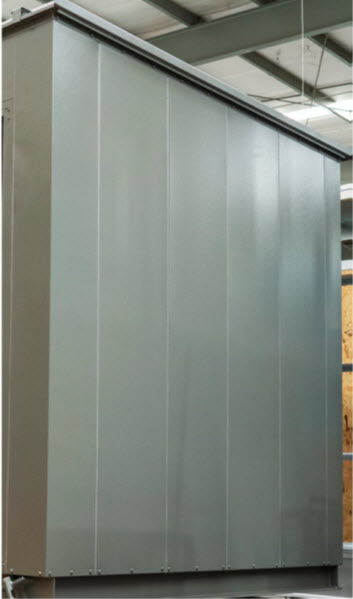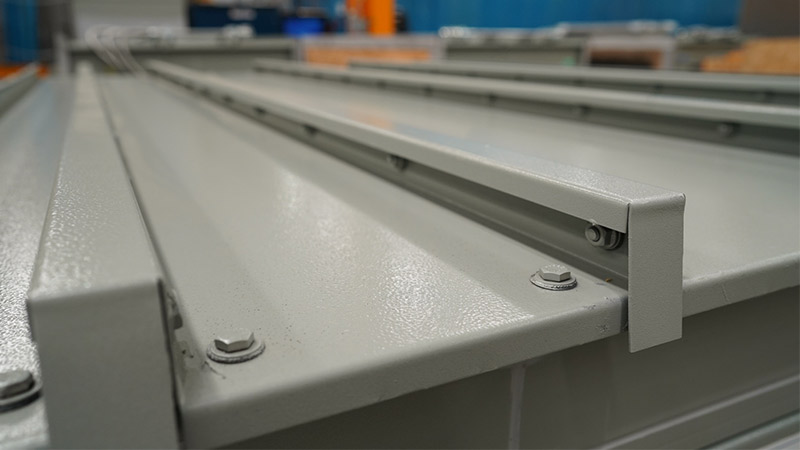 Roof Construction
Roof designs for both Outdoor and Indoor applications:
Outdoor Installation:

All roof panels feature a bolted standing seem construction to ensure a leak-tight assembly
Drive cleats cover all roof panel seams
Roofs are sloped to ensure proper water drainage

Indoor Installation:

All roof panels are manufactured and assembled to promote a low-profile construction
Seams or bolted and caulked to promote a low leak design
Door Construction
Access doors are double-wall construction, matching the exterior and interior construction materials and insulation thickness used in the section. Access doors include:
Door Mounting

Mounted in a rugged extruded aluminum frame
Heavy-duty hinges with corrosion resistant hardware

Insulation

Foam, Fiberglass, or Mineral Wool

Additional Options

Thermal break doors and frames
View Windows
Lockable Handles
Test Ports
Fan safety interlock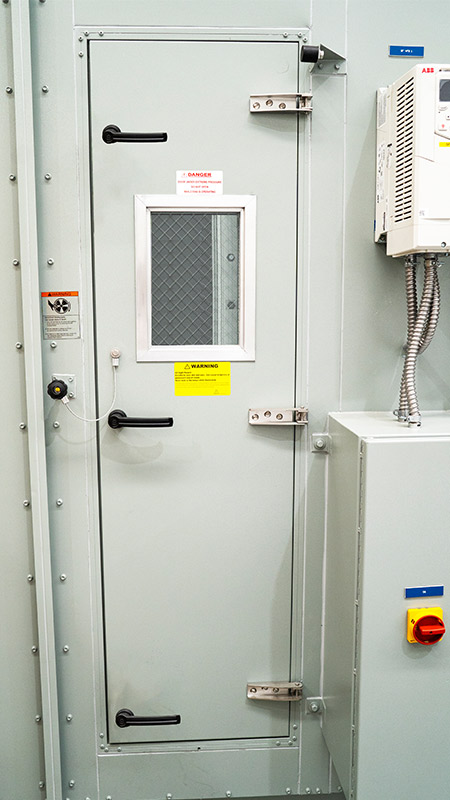 ---