There is a global retail store apocalypse, right? Wrong!
But surely because 'Toys r Us' closed its doors, Sears just went bankrupt and all the other major department stores are suffering means it must be endemic, pernicious, you name it – you know an apocalypse? There's even a graph that explains EVERYTHING you need to know to understand the hysteria.
Let's calm down and take a closer look at the facts:
So did some retailers miss the apocalypse memo, like Aldi and TJ Maxx who are actively opening new stores. And what has GenZ got to do with it?
Interesting is the new boring
What's changed is that department stores and malls are seeing the biggest decline above all other sectors. Why is this? Largely they dominate the boring middle ground offering little differentiation with the main 'experience' being often a spectacularly uninspiring one. Amazon.com doesn't offer an exciting experience either but it's 10000% more convenient, probably cheaper, probably with more selection, and maybe even quicker to get your goods. That's where they compete, so why would I go to several shops to buy products so low involvement as windscreen wipers, rechargeable batteries, an oven glove and coffee machine de-scaler as I did personally last week. Faster, cheaper, less hassle on Amazon. This means the middle ground of mundanity faces the biggest risk.
This does not mean all low involvement goods cannot success in high street. A great example of this is TJ Maxx. You could be forgiven for thinking TJ Maxx largely sell low involvement mid-range, last season products BUT what the offer the consumer is the element of "the unexpected" – their stock is always changing…. maybe they will find that designer article really cheap or that home furnishing they haven't seen before. It is that treasure hunt experience in TJ Maxx still gets shoppers excited…..that brings them to the store. It is their differentiation.
The Obliteration of Space
Humans have been hardwired for centuries to associate spaces with functions. Kitchen = cooking, bathroom = washing, bedroom = sleep, beach = relax. Enter the smartphone: Spaces and their associated functions have been obliterated, public and private spaces are merged, the office can now be brought to the beach.
Enter GenZ: hardwired to smartphones, they spend proportionally more time in front of screens than any other age group. This generation values experiences over products, and has helped fuel the Escape Room phenomenon. Escape rooms offer GenZ a new space where they cannot be on-screen and are totally immersed in an experience, a redefinition of space functionality. Most on-street retail has not adapted to this changed behaviour and new opportunity to entertain.


Immersive is the new interesting
If immersive is the new interesting, then retailers need to jump in with both feet. We know GenZ still actually want and like that physical shopping experience; it's just that they expect more than a rail of bent metal with some clothes hanging from it. These in-store immersive experiences and immersive storytelling are set to set to top $8bn by 2022.
Let's look at two retail brands who get it! For me one of the best is the House of Vans in London, which offers so much for the visitor, a location where art, music, BMX, street culture and fashion converge, through a cinema, café, live music, an art gallery and unique underground concrete ramp, mini ramp and street course. This is not just entertainment for entertainment sake, it is also 100% true to the brand's motto of 'off the wall'.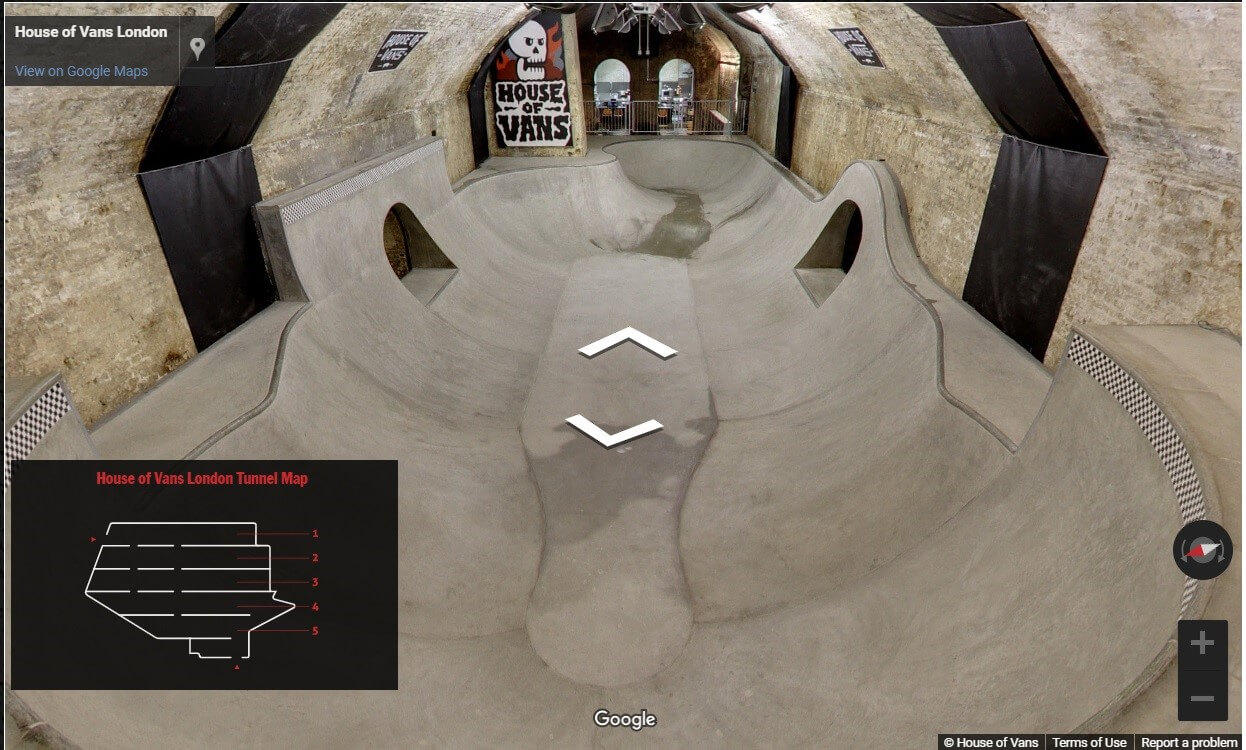 Image courtesy of Google Maps and VANS
The second one SONOS, the audio company have opened a store in NYC which has 7 different miniature 'houses' each furnished and decorated to represent different styled homes created as listening rooms to experience their sound in a situation close to the prospective customers home experience. Much more authentic than turning the amp up to 11.
These two examples are experience heavy and technology light. This is just the beginning, even last week we say Magic Leap launch their self-proclaimed 'janky marvel' of a Augmented headset. Incorporate AR into online and in-store experiences now brings a bigger question of how to tech-up to make this happen as smooth as GenZ have come to expect.
Bricking IT
It's enough to scare the life out of any retail CEO but it's also the time to take the opportunity to redefine what the brick and mortar retail experience is. Retailers need to be able to have something worthwhile being immersed in for a start, and then invest in the technology to deliver that experience. Instead of being an apocalypse, maybe GenZ are just enforcing a rebirth.
Interested in learning more? Read the approach 50 top retail executives are taking to adapt to GenZ retail demands, download the exclusive report at this link.
---