{"IsDifferent":true,"HomePageUrl":null,"PageDoesNotExist":false,"UrlForCurrentLanguage":"/en-us/about/news-and-insights/events/location-location-colocationwho-in-the-global-market-is-winning-and-why/","IsStartPage":false,"CountryCode":"GBR","LanguageCode":"en-GB"}

Location, Location, Colocation:Who in the Global Market Is Winning and Why?
Location, Location, Colocation:Who in the Global Market Is Winning and Why?
August 17, 2020
The twin pressures to drive down costs and increase deployment speed can put colocation providers in a vice. And regulations that vary by country, or even city, further complicate matters. Fortunately, there are flexible approaches that can help ease the pressure, but Is global standardization really one of them? Join our experts as they share the market forces shaping the colocation industry and discuss strategies the savviest players are deploying to win.
Watch on Demand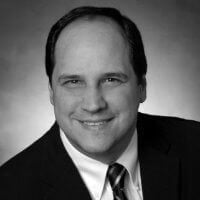 Peter Panfil
Moderator
Vice President of Global Power, Vertiv
Peter Panfil is the Vice President of Global Power at Vertiv. He leads strategic customer development for the Power business and works to apply the latest power and control technology to proven and emerging topologies to provide the availability, scalability and efficiency levels customers demand. A thirty year data center veteran, he has held executive positions including VP Engineering and VP/GM AC Power prior to his current responsibilities. He is a frequent presenter and spokesperson for industry trade shows, conferences and media outlets serving the IT, facilities and engineering industry.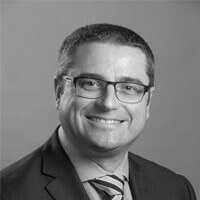 Tony Gaunt
Panelist
Senior Director, Hyperscale & Colocation, Asia & India
Tony is responsible for the development of the Vertiv business in the Data Center, Colocation, Cloud and Financial Services markets in Asia and India; incorporating the company's full suite of product technologies and service offerings. This involves the establishment of strong senior relationships and collaboration at the customer-level; acquiring, maintaining and presenting industry best practices; coaching and mentoring vertical account managers across the region and developing strategic partnerships to facilitate greater reach into the market.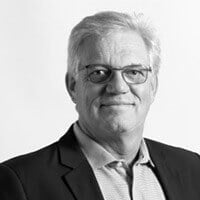 Pierre Havenga
Panelist
Managing Director, MEA
Pierre Havenga is the Managing Director of Vertiv in Middle East and Africa (MEA). Pierre began his career with Vertiv (formerly Emerson Network Power) as Managing Director for Middle East and North Africa region in 2011. In 2015, his region was expanded to include MEA. Pierre is currently based in the UAE office and is responsible for the planning and execution of strategic growth for Vertiv's across the region ensuring alignment with the company's global vision.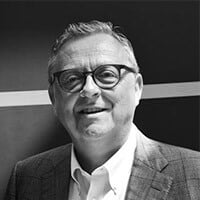 Peter Lambrecht
Panelist
Vice President Sales, Key Accounts, EMEA
Peter is Vice President of Sales Key Accounts for Vertiv in EMEA. He joined the company in 2002 as IS/IT VP EMEA and he served as managing director for Germany, Austria, Switzerland and Italy before being promoted as Vice President Sales EMEA in 2011. Peter began his professional career in 1985 in Belgium and in 1992 his career led him on to Duracell and Gillette where he worked in various management positions in IT for Southern Europe.
---
Never miss an offer
Join our mailing list to receive the latest product news and industry updates from Vertiv.